Advertisement

In some neighbourhoods, a single positive case could lead to residents in the entire apartment building being sent for quarantine….reports Asian Lite News
Tensions between Shanghai residents and Chinas Covid enforcers are on the rise again, amid a new push to end infections outside quarantine zones to meet President Xi Jinpings demand for achieving "dynamic zero-Covid".
Videos shared on China's social media platforms showed suspected Covid-positive patients forcibly quarantined in central facilities, the Guardian reported.
In some neighbourhoods, a single positive case could lead to residents in the entire apartment building being sent for quarantine.
Censors have been taking down many of these videos, but determined residents have continued to post them. Past speeches by top officials and legal scholars have resurfaced in which they speak of the importance of the rule of law. These speeches have been shared and reposted on social media to express disapproval of government policy, The Guardian reported.
Last week, Xi reiterated that his government had no intention of turning away from the controversial zero-Covid commitment, in a major speech to the country's senior cadres. He urged officials to "unswervingly adhere to the general policy of dynamic zero-Covid" and warned against any criticism or doubting of the policy.
Over the weekend, residents in at least four of Shanghai's 16 districts reported receiving notices that told them they would no longer be able to receive food deliveries or leave their homes, prompting numerous complaints on social media.
"The virus itself is no longer scary, but the way the government enforced the policy has become the most frightening thing," said one Shanghai resident, who wished to remain anonymous.
"We had thought the lockdown could be eased this month, but now there's no end in sight again," the Guardian quoted the resident as saying.
In the past few days, a number of videos shared on social media showed that health officials, also called 'Dabai', or "Big Whites" due to their white hazmat suits, entered residents' homes and sprayed disinfectants everywhere.
This practice outraged many residents, who questioned the legality.
Others asked whether such a measure had any scientific basis.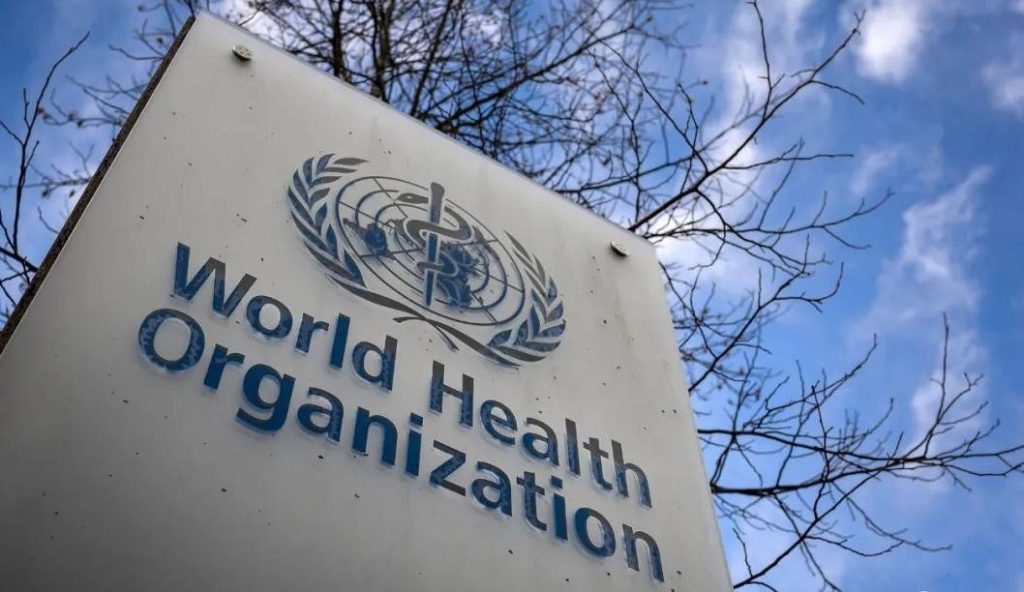 WHO slams China
China's zero-Covid strategy to defeat the pandemic is not sustainable, the World Health Organization's chief said Tuesday, adding that the WHO had told Beijing so.
Draconian measures have trapped most of Shanghai's 25 million people at home for weeks as China combats the country's worst outbreak since the pandemic began.
Yet the Shanghai lockdown has intensified, causing outrage and rare protest in the last major economy still glued to a zero-Covid policy.
"When we talk about the zero-Covid strategy, we don't think that it's sustainable, considering the behaviour of the virus now and what we anticipate in the future," Tedros Adhanom Ghebreyesus told a press conference.
"We have discussed about this issue with Chinese experts and we indicated that the approach will not be sustainable and considering the behaviour of the virus, I think a shift would be very important."
WHO emergencies director Michael Ryan said it was time to hit the reset button, saying any measures to combat the Covid-19 pandemic should show "due respect to individual and human rights".
"We need to balance the control measures against the impact on society, the impact they have on the economy, and that's not always an easy calibration," he said.
Maria Van Kerkhove, the WHO's technical lead on Covid-19, said that worldwide, it was impossible to stop all transmission of the virus.
"Our goal, at a global level, is not to find all cases and stop all transmissions. It's really not possible at this present time," she said.
"But what we need to do is drive transmission down because the virus is circulating at such an intense level."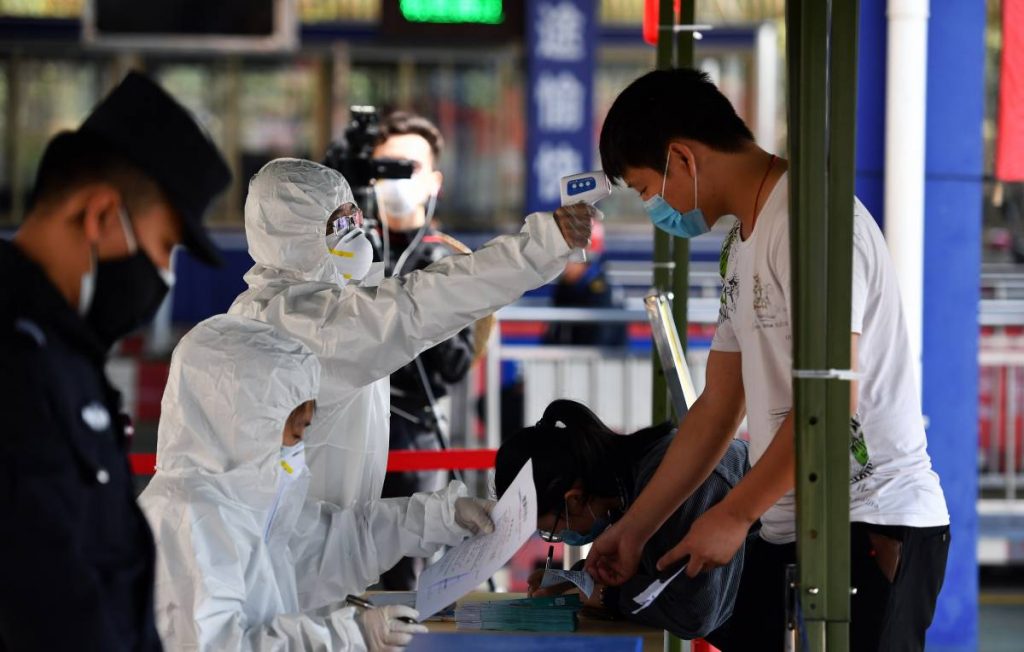 China logs 349 new local Covid-19 cases
Witnessing a surge in COVID-19 cases, China on Monday reported 349 confirmed local COVID-19 cases, the National Health Commission said on Wednesday.
Of the new local cases, 234 infections were reported in China's financial hub Shanghai. As the Covid-19 outbreak continues to spread in more and more cities in China, questions are mounting over the country's much-publicized "zero-covid" strategy that the government credited for bringing the country out of the pandemic.
Meanwhile, the ongoing severe lockdown restrictions in China's Shanghai to contain the spread of Covid-19 has drastically affected the day-to-day lives of the people due to food shortage.
Further, in a major escalation of Covid-19 restrictions amid a surge in Omicron variant cases, Beijing has banned all restaurant dining, shut down universal studios and ordered residents to provide proof of a negative Covid test to enter public venues.
According to reports, Shanghai residents have also been falling sick after consuming some of the food supplies because of the distribution of stale food by the authorities amid the city's Covid-19 lockdown.
The city's poor handling of the country's worst Covid-19 outbreak in two years has raised public distrust in the authorities and anger at the government.