Advertisement

The agreements included an MoU between the Abu Dhabi National Oil Company (ADNOC) and Kilang Pertamina Internasional on cooperating in the petrochemical sector…reports Asian Lite News
President Sheikh Mohamed bin Zayed Al Nahyan and President Joko Widodo of Indonesia have witnessed the announcement of numerous Memoranda of Understanding (MoUs) and agreements that aim to strengthen economic, environmental and technological cooperation between the two countries.
The agreements – announced at the Bali Nusa Dua Convention Centre in Bali – included an MoU on the partnership between the two countries on climate action to prepare for COP28, as well as several MoUs on their cooperation in the areas of the environment and climate change, infrastructure development and artificial intelligence (AI).
They also included an MoU in the area of cybersecurity, an agreement on the mutual recognition of economic accreditations, as well as a grant agreement on financing a tuberculosis control programme in Indonesia.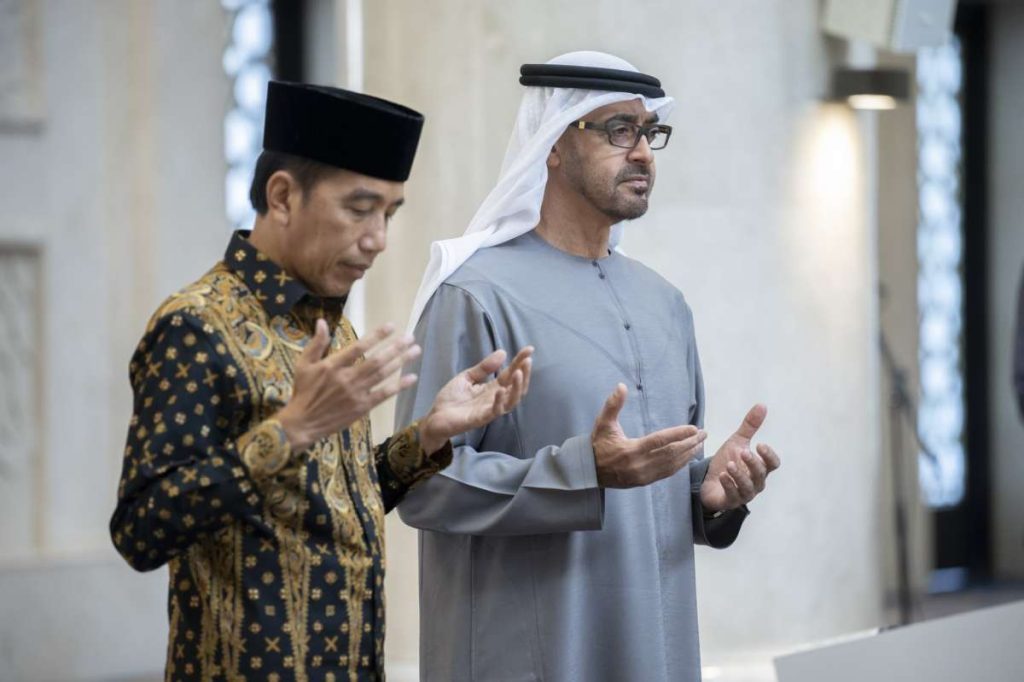 The agreements included an MoU between the Abu Dhabi National Oil Company (ADNOC) and Kilang Pertamina Internasional on cooperating in the petrochemical sector; an MoU between Borouge and Chandra Asri Petrochemical on the circular economy and the development of new applications; a joint development agreement between Inalum and Emirates Global Aluminium (EGA); and an agreement between the Abu Dhabi Future Energy Company (Masdar) and Pertamina Power Indonesia on developing a solar power plant in the Rokan Block.
They also included an MoU between Masdar, the Indonesian Investment Authority and Pertamina Power Indonesia on renewable energy and storage; a collaboration agreement on healthcare performance analytics between ASAREN Indonesia and G42 in the area of AI; and an MoU on national genome initiatives between ASAREN Indonesia and G42 Healthcare.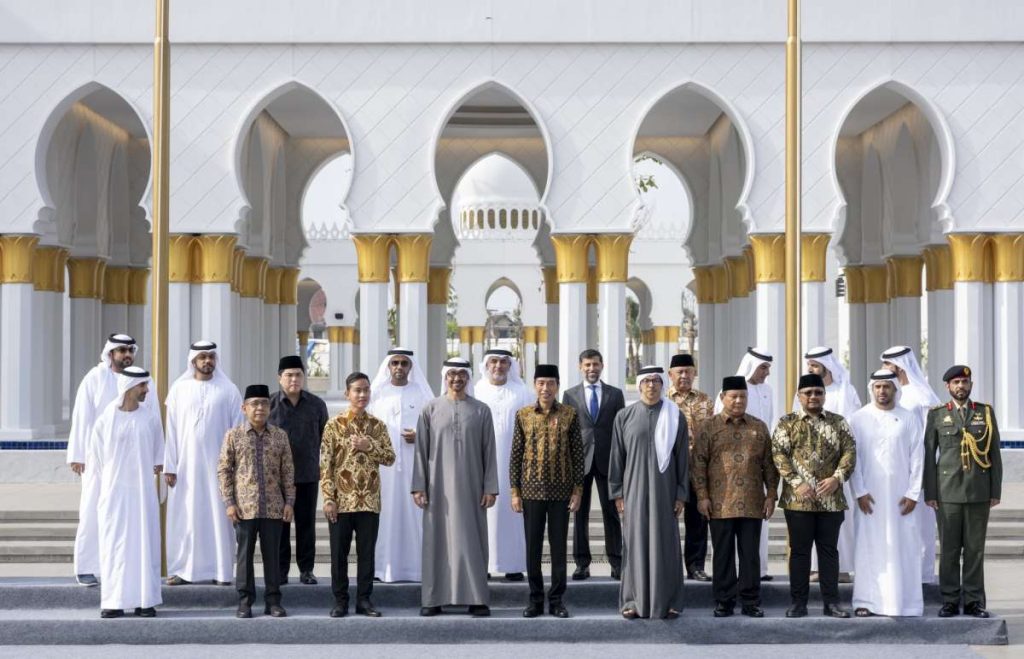 Meeting with biz leaders, officials
President Sheikh Mohamed also met a number of Emirati and Indonesian officials and business leaders taking part in the B20 Summit in Bali, Indonesia. He was accompanied by President Joko Widodo of Indonesia.
The Business 20 (B20) forum takes place around the G20 Summit and is tasked with formulating policy recommendations that are then delivered to the G20 Presidency.
His Highness Sheikh Mohamed and the attendees discussed the strong bilateral relations that exist between the UAE and Indonesia, and the various incentives for attracting further investment and facilitating collaboration.