Advertisement

Pentagon spokesman John Kirby also told reporters that US Defense Secretary Lloyd Austin plans to leave for Europe on Tuesday for crisis talks, reports Asian Lite News
The United States said it does not believe Russian leader Vladimir Putin has made a "final decision" on whether to invade Ukraine but he "could move with little or no warning."
Pentagon spokesman John Kirby also told reporters that US Defense Secretary Lloyd Austin plans to leave for Europe on Tuesday for crisis talks.
Austin will hold meetings at NATO headquarters in Brussels and visit Poland, where the United States plans to deploy 3,000 more troops, and Lithuania, he said.
Addressing a potential Russian invasion of Ukraine, Kirby said "we still don't believe that some final decision has been made."
"Military action could happen any day," he added. "It is entirely possible that he could move with little to no warning."
State Department spokesman Ned Price said meanwhile that the United States has seen "no tangible sign of de-escalation" at the Russia-Ukraine border.
"We believe that diplomacy continues to be viable," Price said.
"We believe that there still remains a window to resolve this through dialogue and diplomacy," he told reporters.
Citing a "dramatic acceleration" in the buildup of Russian forces around Ukraine, Secretary of State Antony Blinken announced Monday that the United States is relocating its embassy in Kyiv to the western Ukrainian city of Lviv.
"The embassy will remain engaged with the Ukrainian government, coordinating diplomatic engagement in Ukraine," he said. "We are also continuing our intensive diplomatic efforts to deescalate the crisis."
Blinken "strongly urged" any remaining US citizens in Ukraine to leave the country immediately.
At the Pentagon, Kirby separately called out China over its implicit backing for Moscow in the high-stakes Ukrainian standoff.
"Their tacit support, if you will, for Russia is deeply alarming and frankly even more destabilizing to the security situation in Europe," he said.
Kirby said Austin, the Pentagon chief, will meet with allied defense ministers and NATO leadership in Brussels to discuss Russia's military buildup around Ukraine.
In Poland, he will meet with the Polish president and defense minister and visit US and Polish troops at Powidz Air Base.
In Lithuania, Austin will meet with Lithuanian leaders and jointly with the defense ministers of Lithuania, Latvia and Estonia.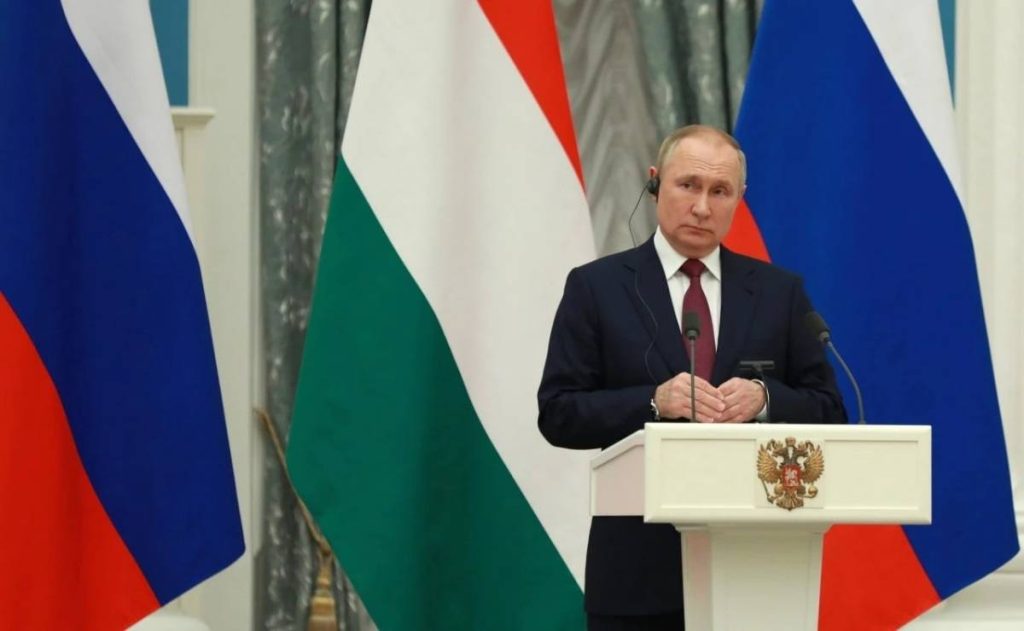 'Russia may create pretext to attack'
Russia could invade Ukraine at any time and might create a surprise pretext for an attack, the United States said, as it reaffirmed a pledge to defend "every inch" of NATO territory.
Russia has more than 100,000 troops massed near Ukraine, which is not part of the Atlantic military alliance, and Washington – while keeping open the diplomatic channels that have so far failed to ease the crisis – has repeatedly said an invasion is imminent.
Moscow denies any such plans and has accused the West of "hysteria".
German Chancellor Olaf Scholz, on the eve of a trip that takes him to Kyiv on Monday and Moscow for talks with President Vladimir Putin on Tuesday, called for Russia to de-escalate and warned of sanctions if Moscow did invade.
A German official said Berlin did not expect "concrete results" but diplomacy was important.
In what could amount to a major concession to Moscow, Ukraine's ambassador to Britain told the BBC Kyiv could drop its bid to join NATO to avoid war.
Ambassador Vadym Prystaiko was quoted as saying Ukraine was willing to be "flexible" over its goal to join the Atlantic military alliance.
"We might – especially being threatened like that, blackmailed by that, and pushed to it," Prystaiko was quoted as saying when asked if Kyiv could change its position on NATO membership.
In Washington, President Joe Biden's National Security Adviser Jake Sullivan said an invasion could begin "any day now".
"We cannot perfectly predict the day, but we have now been saying for some time that we are in the window," Sullivan told CNN.
US officials said they could not confirm reports that U.S. intelligence indicated Russia planned to invade on Wednesday.
Sullivan said Washington would continue sharing what it learned with the world in order to deny Moscow the chance to stage a surprise "false flag" operation that could be a pretext for an attack.
It would also "defend every inch of NATO territory … and Russia we think fully understands that message," Sullivan added in a separate CBS interview.
Biden spoke to his Ukrainian counterpart Volodymyr Zelenskiy on Sunday and they agreed on the importance of continuing to pursue diplomacy and deterrence in response to Russia's military build-up, the White House said after the call.
Zelenskiy's office said he invited Biden to visit Ukraine soon. The White House declined to comment.
Agreeing with the U.S. assessment that an invasion could happen "at any moment," a British government spokesperson said Britain was working on a package of military support and economic aid for Ukraine to be announced in coming days. Prime Minister Boris Johnson will make a trip to Europe later this week to build support to end the standoff with Russia.