Advertisement

During the address, Harris accused China of "disturbing behaviour" in the East China Sea and South China Sea and "provocations across the Taiwan Strait"…reports Asian Lite News
Vice President Kamala Harris said the United States will operate "undaunted and unafraid" throughout Asia, including the Taiwan Strait.
The vice president was addressing American troops in Japan after attending Tuesday's funeral for assassinated former Japanese leader Shinzo Abe.
During the address, Harris accused China of "disturbing behaviour" in the East China Sea and South China Sea and "provocations across the Taiwan Strait", according to AFP report.
"The United States believes that peace and stability in the Taiwan Strait is an essential feature of a free and open Indo-Pacific," she said, using Washington's term for the Asia-Pacific region.
"We will continue to fly, sail and operate, undaunted and unafraid, wherever and whenever international law allows," she added.
Amid the tensions, Secretary of State Antony Blinken met his Chinese counterpart Wang Yi last week and stressed for preserving peace and stability across the Taiwan Strait.
Blinken "stressed that preserving peace and stability across the Taiwan Strait is critical to regional and global security and prosperity," State Department spokesperson Ned Price said in a statement.
Over an hour-long meeting, Blinken emphasized that the United States is committed to maintaining peace and stability across the Taiwan Strait, consistent with its longstanding one-China policy.
Both leaders discussed the need to maintain open lines of communication and responsibly manage the US-PRC relationship.
Earlier also, the US had repeatedly raised their voice on China-Taiwan relations. On September 19, CBS released their interview with US President from its "60 minutes programme", where Joe Biden said that American forces would defend Taiwan from a Chinese invasion.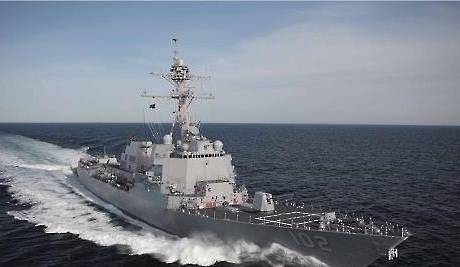 Responding to a query over defending Taiwan in the event of a Chinese invasion, Biden said the US would defend Taiwan "if in fact there was an unprecedented attack," according to The Washington Post.
Scott Pelley, the interviewer in the 60-minute programme pressed Biden on whether the situation would be different in the event of an attack on Taiwan.
"So unlike Ukraine, to be clear, sir, U.S. forces — U.S. men and women — would defend Taiwan in the event of a Chinese invasion?" Pelley asked.
"Yes," Biden replied.
The relations between China and US deteriorated after House Speaker Nancy Pelosi visited Taiwan. That trip angered China's ruling Communist Party — which views Taiwan as part of its territory, despite never having governed it — and it responded by launching unprecedented military drills around the island, sending warplanes across the Taiwan Strait and firing missiles over the main island.