Advertisement

The city sent notices in late January to up to 4,000 workers, saying they had to show proof they got at least two doses of the vaccine or else they'd lose their job…reports Asian Lite News
Over 1000 workers who failed to comply with the New York City's Covid-19 vaccine mandate have been fired, according to the mayor's office.
According to media reports, the 1,430 workers who lost their jobs represent less than 1% of the 370,000-person city workforce and are far fewer terminations than expected before a Friday deadline to get the shots.
The city sent notices in late January to up to 4,000 workers, saying they had to show proof they got at least two doses of the vaccine or else they'd lose their jobs, AP reported.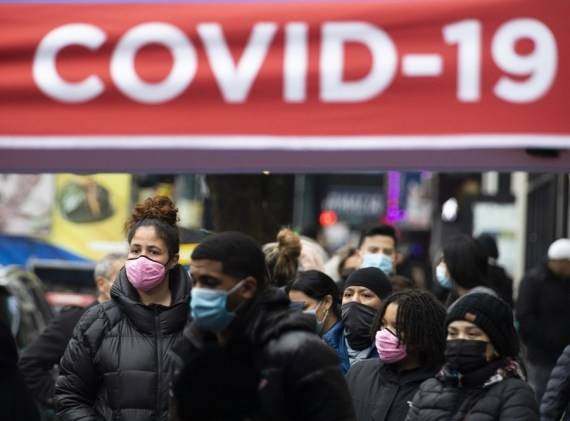 Three-quarters of those workers had already been on leave without pay for months, having missed an earlier deadline for getting vaccinated in order to stay on the job, it was reported.
Mayor Eric Adams' office said hundreds of workers produced proof of their vaccines or got the shots after being notified they would be fired.
President Joe Biden earlier said that although Covid cases are seeing a decline in the US, it is too soon to end restrictions like mask mandates.

A number of states have dropped mask mandates or set plans in motion to lift mask rules in schools in coming weeks.

But Biden stated that lifting indoor mask mandates was "probably premature", but acknowledged that making that decision is a "tough call", New York Times reported.