Advertisement

Ugandan flight instructor Catherine Kitandwe inspires girls into male-dominated field
Like many children, Catherine Kitandwe's dream was to become a pilot. Along the way she digressed but later in her adult life, she found a footing in a profession she dreamt of.
Kitandwe is now one of the only two women flight instructors in Uganda, according to the Uganda Professional Pilots Association (UPPA), an umbrella organization bringing together pilots and aeronautical engineers.
Kitandwe graduated in 2018 with a bachelor's degree in public health. A year after her studies, Kitandwe embarked on pursuing her childhood dream of flying planes. Her first hurdle was convincing her parents to allow her to follow her childhood dream.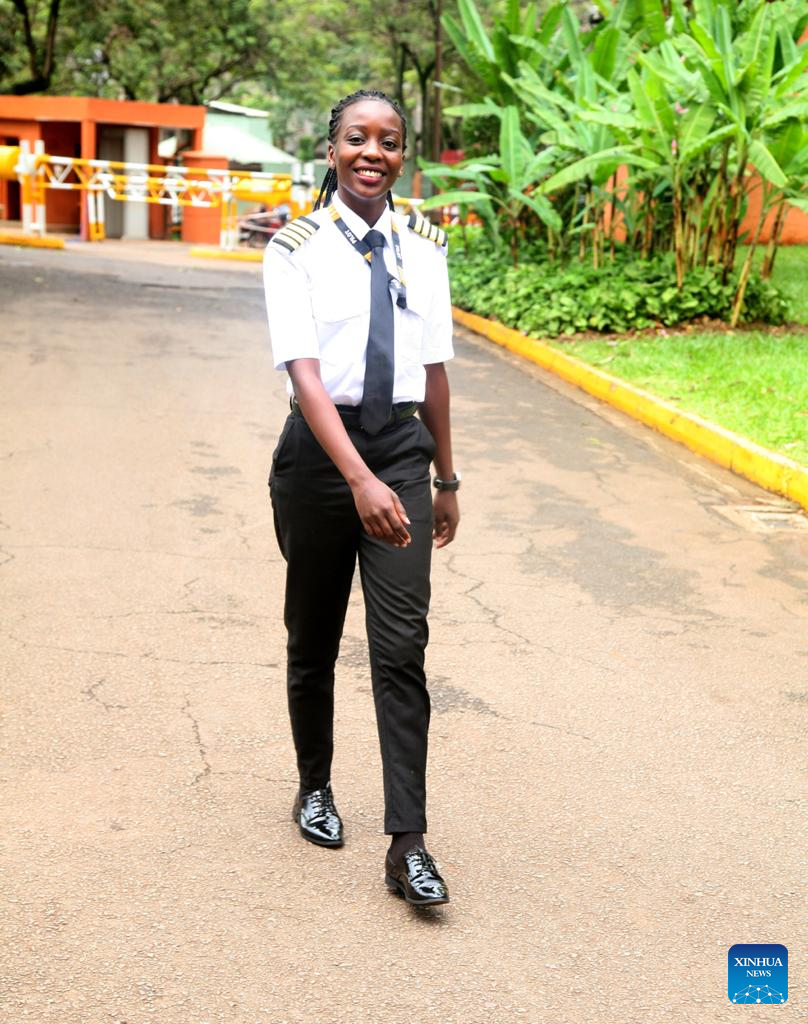 "It was tricky talking to them about this crazy dream. But I was determined. This is what I wanted. I had faith," the 28-year-old told Xinhua in a recent interview.
She started applying to various schools both within and outside Uganda until she was admitted to Vine Air Flight Academy, a local flight school. The admission into the flight school left Kitandwe's parents apprehensive because of the costs involved. Evelyn Kitandwe, her mother, said they were not sure they would manage to take her through the training.
"We feared the heights involved, the possibility of there being accidents and all sorts of things," Evelyn Kitandwe added.
June 2020 was a memorable time for Kitandwe in flight school. It marked the shift from "ground to airwoman."
"This was the first time I had my successful solo flight. This is when I gained my weight as a pilot," she said.
ALSO READ: US Senate confirms first African-American woman for SC
After getting her commercial pilot license in 2021, Kitandwe went for further training as a flight instructor, and in April 2022, she graduated, joining Captain Esther Kyokunda, another woman in the category.
"This also called for more passion as it was more challenging. It was not easy switching seats and going up there with someone who has no much experience flying planes," Kitandwe said.
INSPIRING OTHERS
The UPPA described Kitandwe's graduation as a flight instructor as an inspiration and is optimistic that many other women would take on the role.
"We are happy taking on this role ad hope to see more ladies become instructors in the future," the association said.
"It is not about gender but the skills one acquires. Nothing is impossible," Kitandwe said, advising more girls to follow their dreams.
With the training she received, Kitandwe said she is now ready to impart the same skills to others.
Kyokunda, the other woman flight instructor, described Kitandwe as a hardworking young woman.
"I am happy she became an instructor. She has all the qualities of a good mentor," Kyokunda said. "She is a good role model and other girls should learn from her."
Kyokunda advised other girls to join them in the cockpit. "Let them know that it is possible for them to become pilots and even instructors. Today we are two female instructors, we want to be three or even more tomorrow."
Catherine Kitandwe, a commercial pilot and flight instructor, takes a walk after an interview with Xinhua in Kampala, Uganda, on April 16, 2022. (Photo by Kiggundu Joseph/Xinhua)