Advertisement

After surgery, she had to spend nine years on bed. she was unable to sit due to the plate being attached. She was despair in all time during her recovery to mobility. People's taunts were making her weak every day…reports Dilshad Noor
Insha Bashir, who represented India in America, is the first female basketball player from Kashmir. As the captain of the Jammu and Kashmir Wheelchair Basketball women's team, she has played in many events including the National Championship. Now her dream is to win gold for India.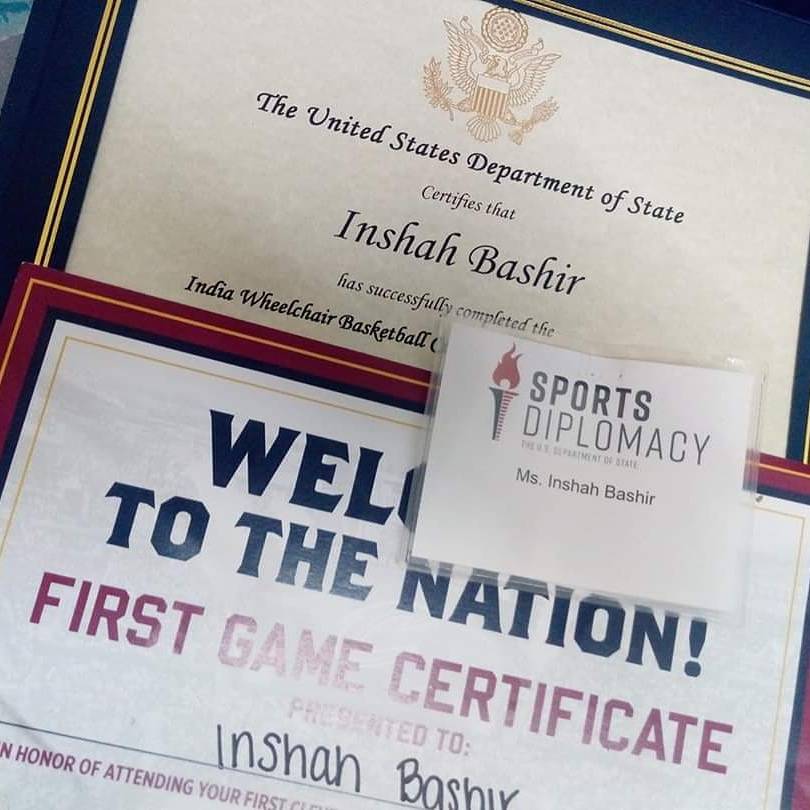 This success of Insha, who lost her walking power at the age of 15, has never been easy. Her life was very challenging. In 2008, when she was in intermediate, she met with an accident. Insha, who was suffering from gastric ulcer, was vomiting blood and feeling dizzy on the day of the accident. Suddenly she went to the balcony and being helpless, she fell from the roof. Due to which she suffered a serious injury to her spinal cord. She also had to face surgery after the accident. But she could never walk again. Her whole life was confined to a wheelchair.
Regarding the accident, Insha says that this accident changed her life forever. After surgery, she had to spend nine years on bed. she was unable to sit due to the plate being attached. She was despair in all time during her recovery to mobility. People's taunts were making her weak every day.
Those people worried about her more than her parents. They used to comment who would marry her. They were talking as if she was burden on her parents. She added that, "I must die but my parents never gave up. They supported me in every step. My father used to inspire me all the time reminding me of my childhood dreams. He was sure that his daughter would make his name bright one day. So I decided to fulfill my father's dream."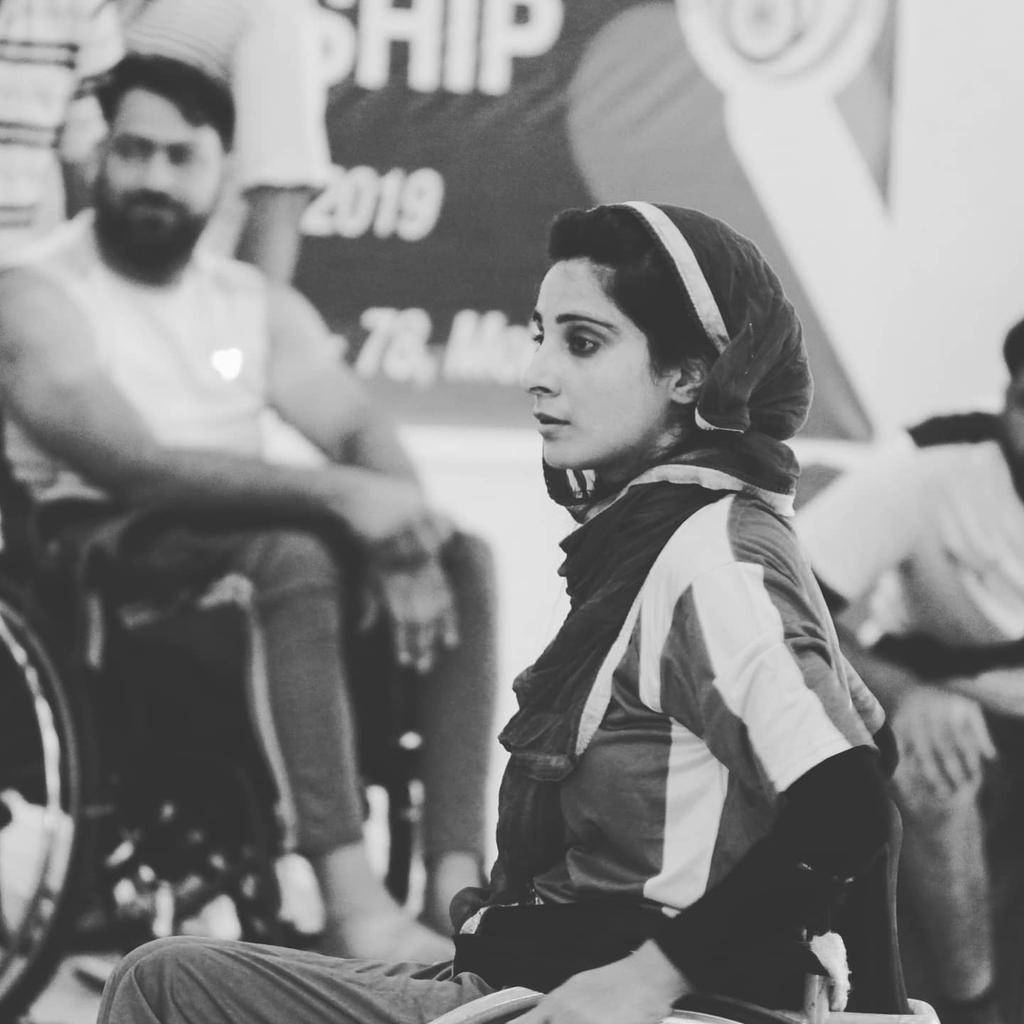 Insha, who hails from a small village in Budgam, Kashmir, finally had to go to the Shafqat rehabilitation centre. she saw people living here in worse conditions than herself. These people inspired her to play basketball. While in the rehabilitation center, she learned to play basketball on a wheelchair. Eventually her hard work paid off and in 2017 she participated in the National Championship in Hyderabad. At that time, she had to play in the boys' team as there was no separate team for girls. After that she played many national events.
In 2019, she was invited by the US Consulate to attend the Sports Visitor Program.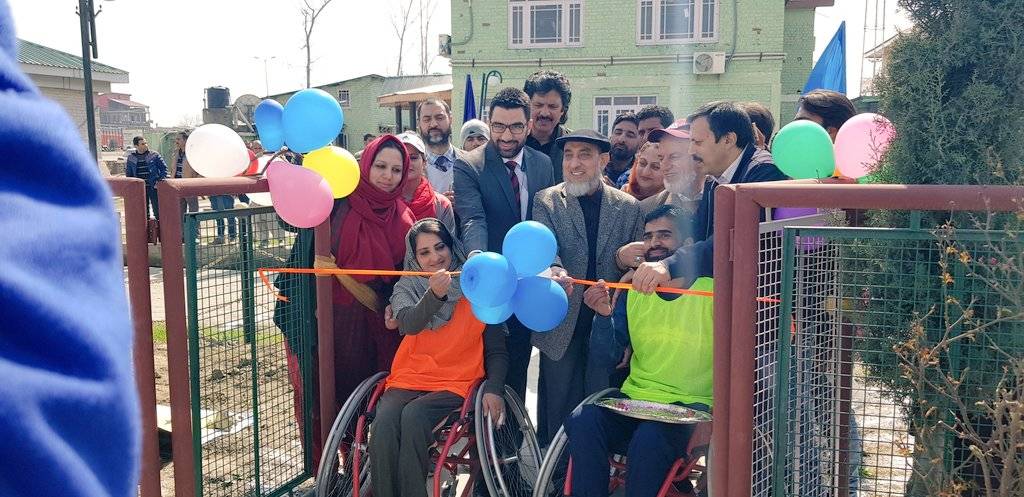 Insha tells that some people were pessimistic towards her because of her being Muslim and wearing hijab. She believed that she would not be able to achieve anything. But people accepted her and she was welcomed wherever she went in the country. From the officials to the team members, she was helped all the time. She got offers to join teams from many states. But she decided to come back to Kashmir and form the J&K Wheelchair Basketball women's team. In which she was assisted by the Basketball Federation of India.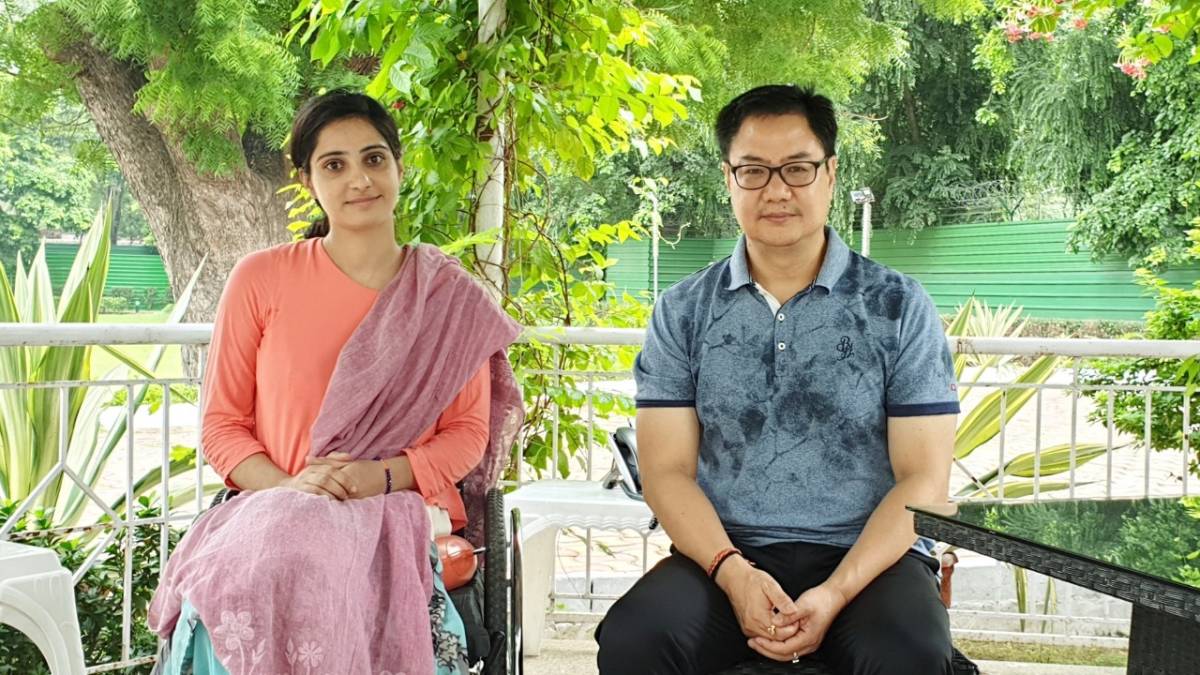 Federation organized a camp here in 2019 and 12 girls joined her team. She told that initially she did not get any support from the government. But when Sports Minister Kiren Rijiju came to know about her, he helped her a lot in his two consequent meetings with her. He also helped her in recently surgery she had gone through it. he arranged tickets and everything else for her to attend the national selection camp. When he came to know that she did not have a sports wheelchair to play with, he also provided her an expensive sports wheelchair.
The Sports Ministry has also released a fund of Rs 6 lakh to Insha under Deen Dayal Upadhyay Welfare. Insha is now looking forward to representing India at the Paralympics.