Advertisement

The event was organised by Sanskruti Centre for Cultural Excellence in association with the All Party Parliamentary Group (APPG) on Modern Languages supported by the Chartered Institute of Linguists, reports Asian Lite News
18 languages were presented and highlighted at the House of Lords of British Parliament marking the World Day for Cultural Diversity for Dialogue and Development. The event was organised by Sanskruti Centre for Cultural Excellence in association with the All Party Parliamentary Group (APPG) on Modern Languages supported by the Chartered Institute of Linguists.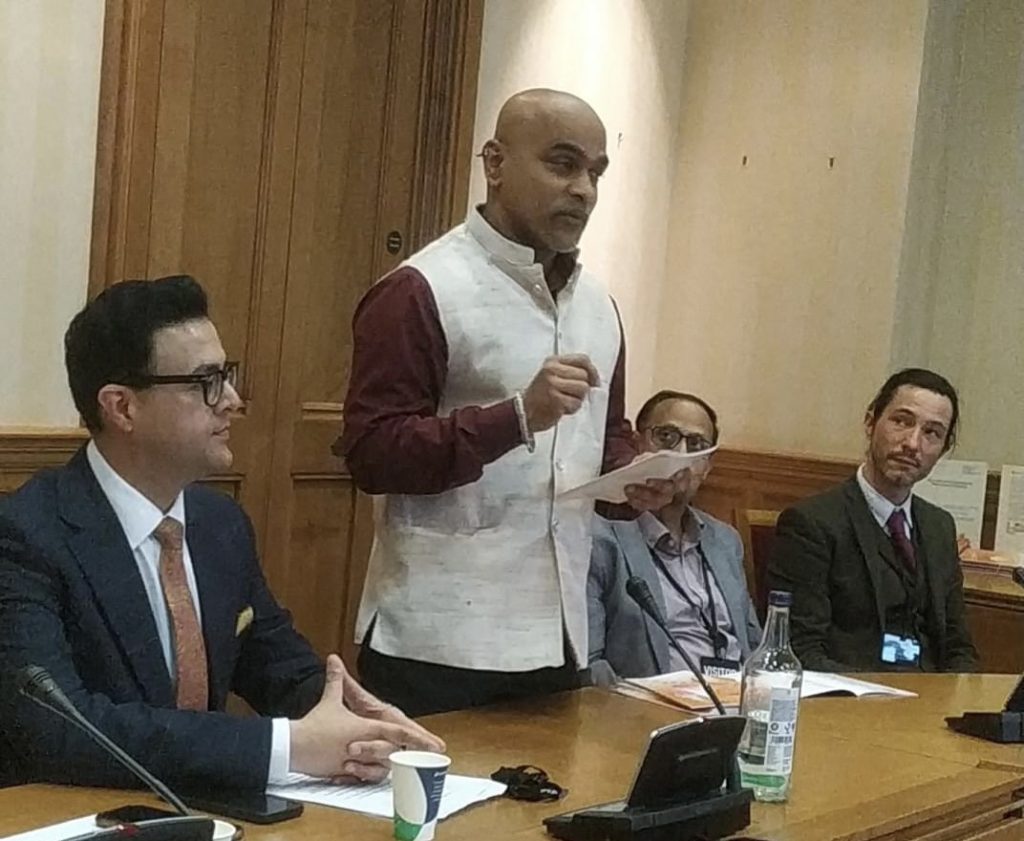 Parliamentary host Baroness Garden of Frognal emphasised the importance of languages and lauded the organisers for bringing together meaningful linguistic content. Poems, mostly self-authored by the diaspora members in the UK, were presented in Sanskrit, Assamese, Bengali, Dogri, Gujarati, Hindi, Kannada, Kashmiri, Konkani, Maithili, Malayalam, Marathi, Odiya, Punjabi, Sindhi, Telugu and Nepali.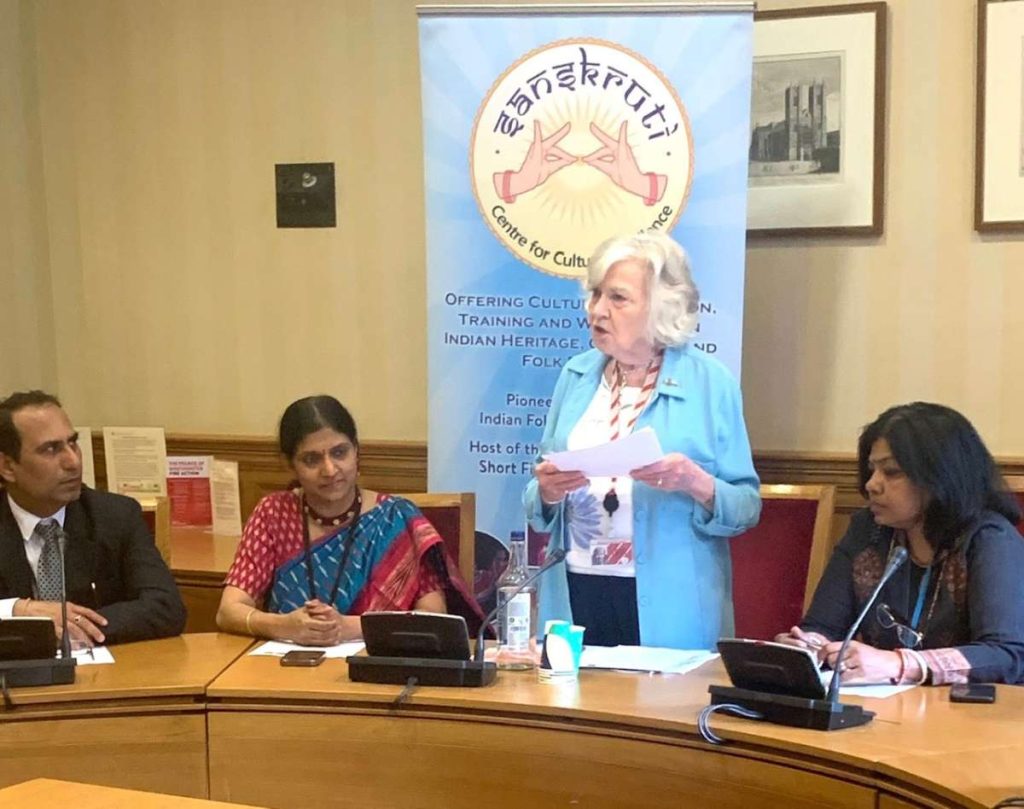 Also highlighted were some of the scripts such as Takri, Sharda, and Mithilakshar. Founder of Sanskruti Centre Ragasudha Vinjamuri, who herself presented her Telugu poem, spoke about Tai Khamti language of Arunachal Pradesh, which is the only language of the two in Arunachal which has a script. She mentioned that just about 20 000 people are currently speaking Tai Khamti language. She further added that the language is on the verge of decline and NGOs like Tai Khamti Heritage and Literature Society are working hard on language preservation and documenting projects. An age-old rhyme Koh-aui-Koh translated into English by Chow Kalingna Mnanoi was also included in the booklet Ramaneeyam- The Beauty of Expression brought out on the occasion.
The immensely vibrant program involved poetry recitation by Doctors, Councillors, University educators, members of the British armed forces, Chartered Accountants, Artists, and IT professionals namely Gitanjali Cox, Sayoni Batabyal, Lalit Sharma, Mukesh Karelia, Tithi Dani, Radhika Joshi, Dr Shafalica Bhan Kotwal, Dr Bernadette Pereira, Cllr Sharad Kumar Jha, Cllr Dr Ganga Sivakumar, Rupali Shilankar, Anushree Pattnaik, Captain Munish Chauhan, Renu Gidoomal, Sushil Rapatwar, Durga Prasad Pokhrel and Ragasudha Vinjamuri. Amandeep has presented a tribute to Gurus through a brief classical song.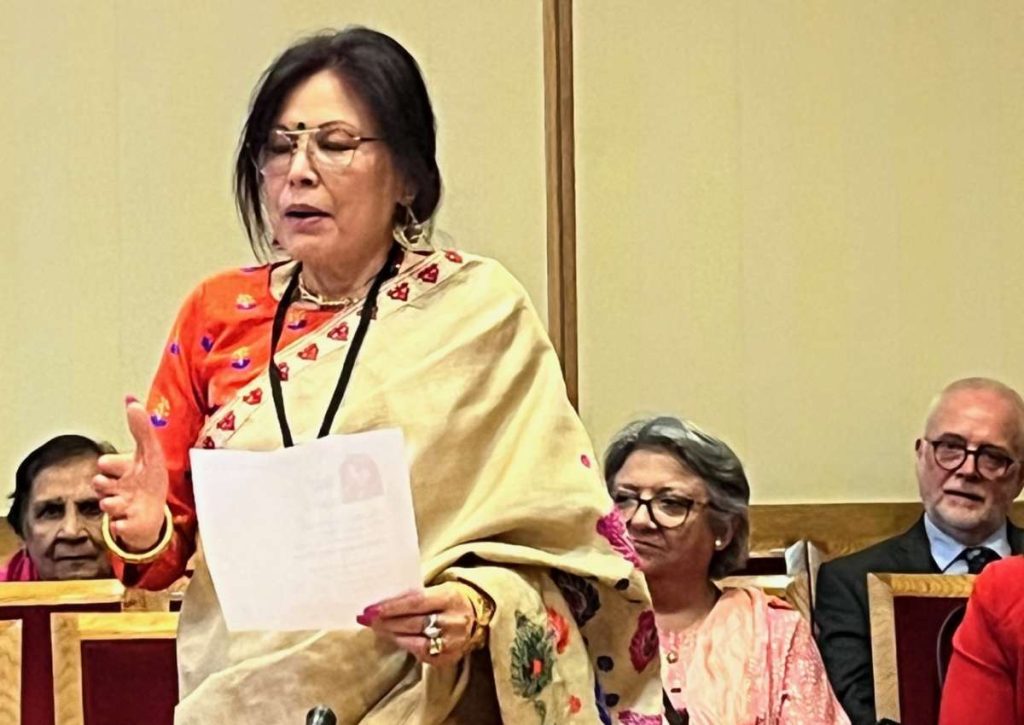 Dr Nandita Sahu, Attache (Hindi and Culture) from the High Commission of India has given concluding remarks. In attendance were also Prof. Terry Lamb (Professor of Languages and Head of the Westminster Centre for Teaching Innovation at the University of Westminster), Philip Harding-Esch (Secretariat, APPG- Modern Languages), Chandru Gidoomal, Dr Nishebita Das, Sunil Sood and Sanjeev Kumar of HCI, among others.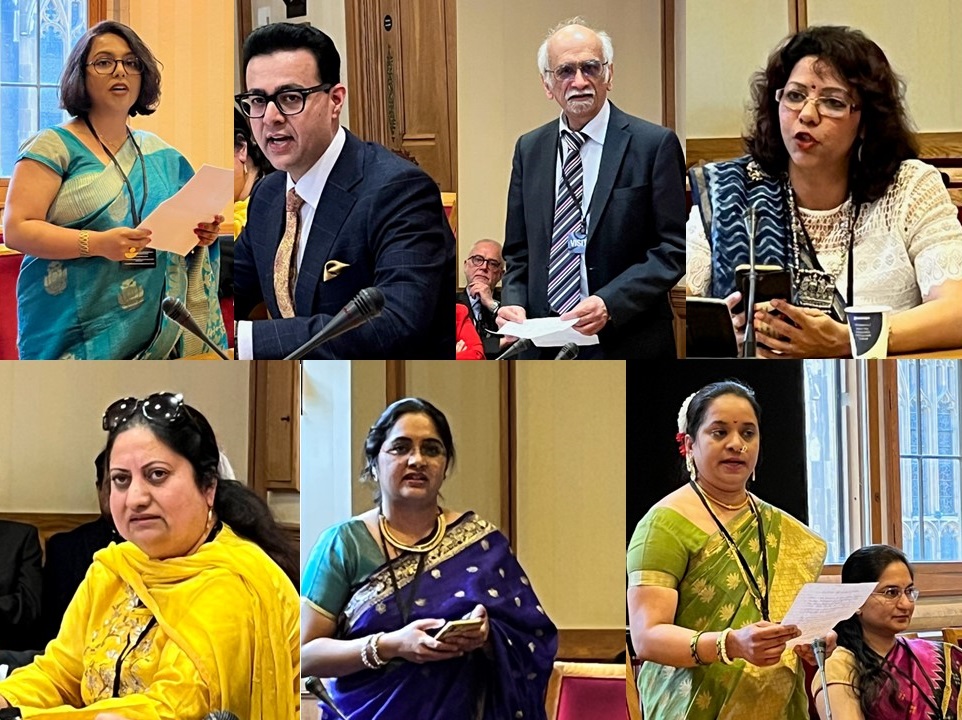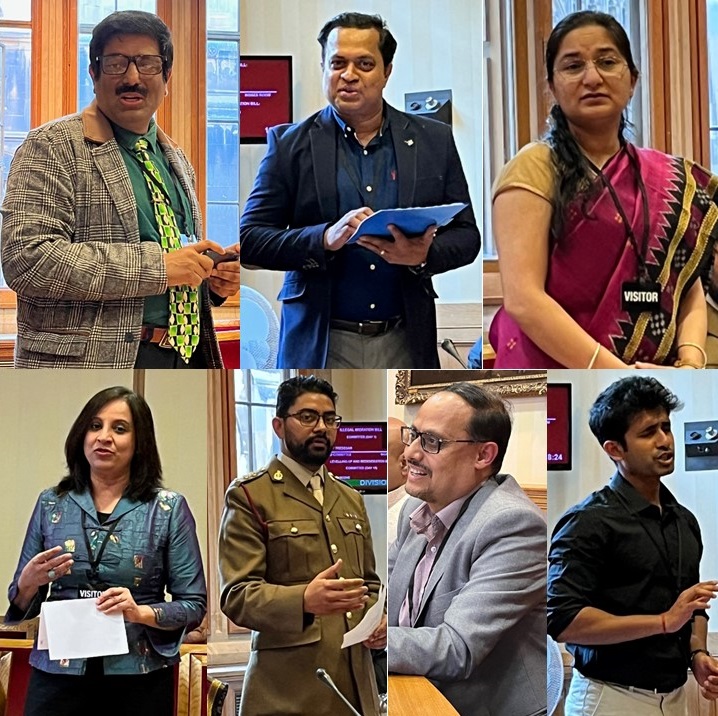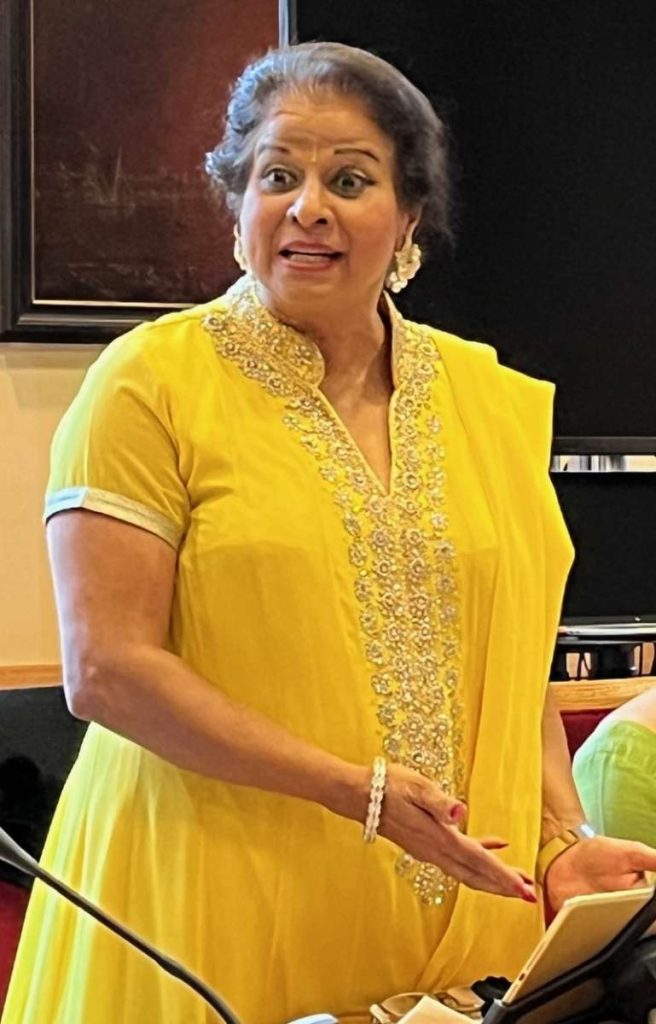 ALSO READ: Sanskruti's SaptaTandava enraptures diverse audiences