Advertisement

As huge as the canvas of 'Jawan' is, it's no surprise that it took 4 years to mount the film and also the fact that there was also the pandemic which greatly affected the entire human existence…reports Asian Lite News
Director Atlee, who continues his dream run at the box-office with his recent release 'Jawan', has shared what his first meeting with Bollywood superstar Shah Rukh Khan was like.
SRK, who has breathed new life into Bollywood with his second consecutive big hit in the form of 'Jawan' after ', plays dual roles in the Atlee directorial. Both the characters have a staggering mass appeal, the older version of SRK – Vikram Rathore, a bit more, and that's exactly what SRK wanted to do in the film – to connect with the mass audience.
Atlee told IANS that as he met SRK, the Bollywood superstar told him that he wants to do an 'Atlee film', a phrase which left even the director himself confused, thinking what is his signature that SRK wants to tap into.
The director told : "SRK sir told me when we first met that 'I want to do an 'Atlee film'. I asked him, 'Sir, what is an 'Atlee film?' He said, 'Whatever you do, I want to be a part of that, don't change the tonality of your storytelling or the way you present your stories. I want to be a part of a film which has your signature of a Mass director'."
When SRK told him that the film will be completely his and will bear his signature, it made the job very easy for the director as he didn't have to worry about the market dynamics and the stardom associated with it in Hindi cinema. And, Atlee can't be more thankful, "I am blessed to have such an amazing team right from SRK sir, Nayanthara ma'am, Vijay Sethupathi, Deepika ma'am to everyone, they pushed me to my limits and got the best out of me."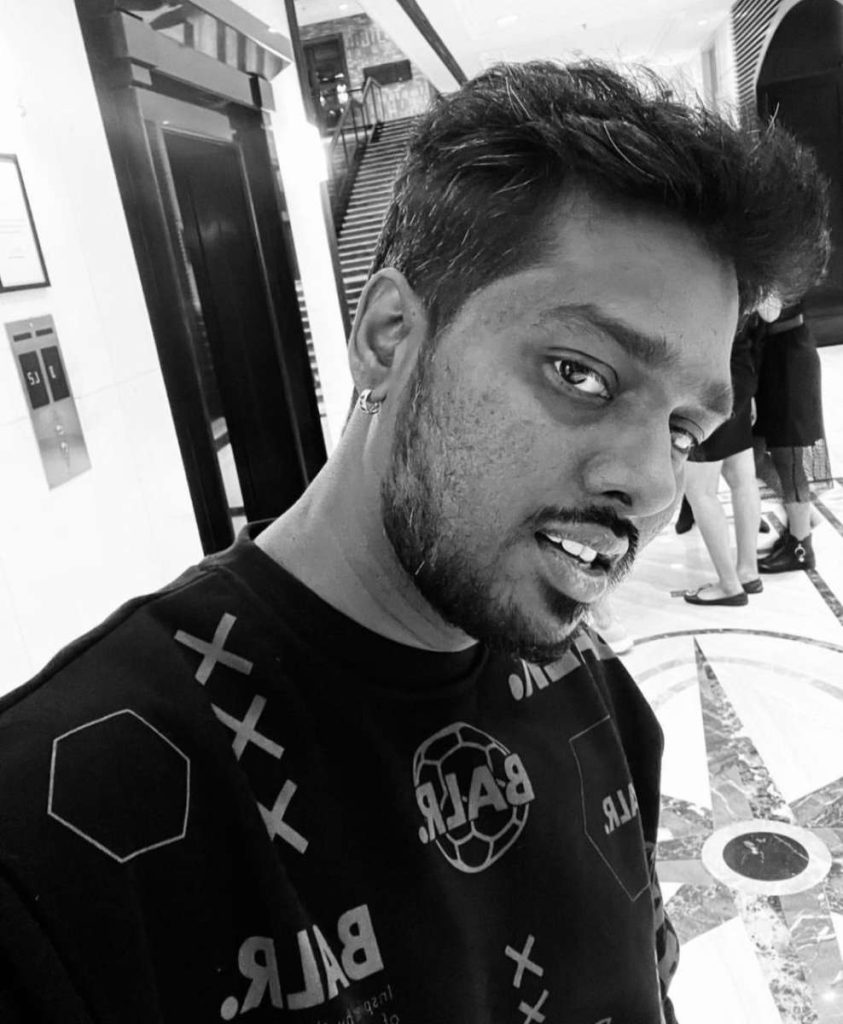 As huge as the canvas of 'Jawan' is, it's no surprise that it took 4 years to mount the film and also the fact that there was also the pandemic which greatly affected the entire human existence.
How did he go about it with solid consistency? Atlee has the answer and it's very simple yet critical – the support system.
The director shared with IANS: "I had a great support from my family, my wife Priya is my backbone. And the other person was of course Mr. Khan, he gave me the strength to fight all the challenges that we as a team encountered in the last 4 years during the making of this film."
Before signing off, the director also hinted at a special OTT cut of his recent blockbuster release once it drops on the streaming medium.
"I am working on something to deliver a little extra for the OTT audience. It may happen or may not. But, I'm working on adding two or three minutes of something to what the audience is currently watching in the theatres. This will come in as a little surprise from me for the OTT audience," he concluded.
'Jawan' is currently playing in theatres.
'Jawan' Charms Elderly Women at Guwahati Old Age Home
The magic of superstar Shah Rukh Khan-starrer 'Jawan' has spread all across the world, with people of all ages and gender going crazy for the actor.
Reportedly, SRK fans from Guwahati, Assam had organised a special show of 'Jawan' for elderly women from an old age home.
In a video shared on X (formerly Twitter) by Shah Rukh Khan Universe Fan Club account, old women were seen smiling and happily posing for the camera, after they watched the show of the action entertainer.
The post was captioned: "Women of all ages love SRK Just look at these smiling ladies from an Old Age Home in #Guwahati watching Jawan."
On Sunday, SRK replied to the post, and wrote: "Thank u and big hug to each of them…. Glad I can bring a smile to their faces through my movies!!!! Guwahati, please convey my love and immense gratitude to them!!!"
In another post on X, SRK thanked the fans of Pune, Maharashtra, who watched the weekend show of 'Jawan' at the iconic Victory Theatre. He wrote: "Thank u Pune!!! Wishing u all health and happiness… hope you've had a great weekend with Jawan!!!"
'Jawan' stars Nayanthara, Vijay Sethupathi, Deepika Padukone, Priyamani and Sanya Malhotra. It was theatrically released on September 7.
Directed by Atlee, 'Jawan' features SRK in a dual role: Captain Vikram Rathore, an ex-commando; and Azad, the jailer of a woman's prison.
The vigilante actioner 'Jawan' has crossed the box office collections of the year's other big hits, Sunny Deol and Ameesha Patel's 'Gadar 2', in just nine days.
Having made a gross collection (including the 18 per cent GST) of Rs 21.90 crore and Rs 20.20 crore respectively on the eighth and ninth days, 'Jawan' has raked in Rs 696 crore worldwide.
SRK next has 'Dunki' in the pipeline.
ALSO READ-Jawan' Dominates with 5,000 Screens
Advertisement