Advertisement

Saudi Arabia's Crown Prince Mohammed bin Salman and Israeli Prime Minister Benjamin Netanyahu have both voiced optimism that a "historic" deal to establish diplomatic ties between Israel and Saudi Arabia could be "within reach"….reports Asian Lite News
A normalisation deal with Israel is growing closer, according to Crown Prince of Saudi Arabia H.R.H. Mohammed bin Salman.
The crown prince, in an interview with the Fox News, said "every day we get closer" toward the Kingdom normalising relations with Israel.
"For us, the Palestinian issue is very important. We need to solve that part," the crown prince said when asked what it would take to get a normalisation agreement.
"We got to see where we go. We hope that will reach a place, that it will ease the life of the Palestinians, gets Israel as a player in the Middle East," the report quoted him as saying.
When asked if negotiations between the Kingdom and Israel had been suspended, the crown prince said: "No, that is not true."
If the Biden administration brokered an agreement between Saudi Arabia and Israel, he said it would be the largest agreement since the end of the Cold War.
Meanwhile, Israeli Prime Minister Benjamin Netanyahu has voiced optimism that a "historic" deal to establish diplomatic ties between Israel and Saudi Arabia could be "within reach".
Netanyahu's comments came after he met US President Joe Biden in New York on the sidelines of the 78th session of the United Nations General Assembly, Xinhua news agency reported, citing a statement from the Prime Minister's office on Wednesday.
It was the first meeting between the two leaders since Netanyahu's return to office in December 2022.
The Biden administration has been working to broker a deal to normalize relations between Israel and Saudi Arabia.
Netanyahu told Biden that "we can forge a historic peace between Israel and Saudi Arabia".
He added that "such a peace would go a long way first to advance the end of the Arab-Israeli conflict, achieve reconciliation between the Islamic world and the Jewish state, and advance a genuine peace between Israel and the Palestinians. This is something within our reach", according to the statement.
Earlier in September, Israel's National Security Council Director Tzachi Hanegbi said his country and the Palestinian Authority have held direct talks as part of Israel's efforts to normalize ties with Saudi Arabia.
Both Riyadh and Washington have emphasized in recent months that any US-brokered agreement between Israel and Saudi Arabia would require positive developments toward a resolution of the Israeli-Palestinian conflict.
Meanwhile, Netanyahu and Turkish President Recep Tayyip Erdoğan discussed efforts to reach a normalisation agreement between Israel and Saudi Arabia among other regional and international issues.
This comes as the second such meeting between Erdogan and an Israeli prime minister since 2008. Last year, he met with former Prime Minister Yair Lapid.
Netanyahu told Erdogan at the start of their meeting: "Our ties are growing stronger".
Netanyahu thanked Erdogan for the cooperation between the two countries' security services, including the thwarting of attempts by Iran to attack Israelis in Istanbul. The two leaders agreed to arrange official visits to Israel and Turkey soon.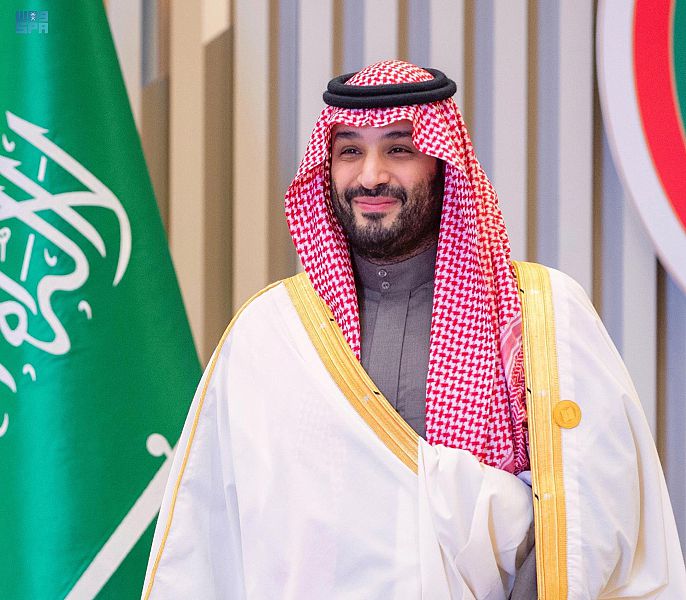 Meanwhile, Erdogan is interested in arranging a trip to Israel as soon as possible to pray at Jerusalem's Al-Aqsa Mosque, Channel 12 news reported, without citing a source. The prayer would mark the 100-year anniversary of the Turkish Republic, founded on October 29, 1923.
According to the Turkish readout of Tuesday's meeting, the leaders discussed developments in Israeli-Palestinian relations. It also said that Erdogan urged cooperation in energy, technology, innovation, artificial intelligence and cybersecurity.
Turkey's foreign minister, energy minister, and intelligence chief were also present for the meeting.
The Turkish President tweeted pictures of the sit-down, expressing hope that "our consultations will be beneficial for our country and the region."
Signs of improved ties were also evident in Erdogan's address to the United Nations General Assembly on Tuesday, as per The Times of Israel.
Erdogan, in contrast to previous years, refrained from condemning Israel and offered only a few words of support for the Palestinians, mentioning them almost as an aside in his speech.
"In order for peace to ring in the Middle East, the Palestinian-Israeli conflict should be brought to an eventual solution," he said. "We will continue to support the Palestinian people and their struggle for legitimate rights under international law," he said.
"Without a Palestinian state based on the 1967 borders "it is difficult for Israel to find the peace and security it seeks in that part of the world," he said.
"We will continue to pursue respect for the historic status of Jerusalem," he added. (with inputs from agencies)
Advertisement