Advertisement

Here we have curated a list of the top 5 best-selling books on Amazon, a treasure trove of literary gems. With countless books available at your fingertips, choosing your next literary adventure can be a daunting task.
From gripping thrillers to insightful self-help, this list of books offers something for every reader. Let's dive into our selection:
Ikigai
The Japanese Secret to a Long and Happy Life" is a popular self-help and personal development book written by Héctor García and Francesc Miralles. The book was published in 2016 and explores the concept of "Ikigai," a Japanese term that roughly translates to "a reason for being" or "a reason to wake up in the morning." It is often seen as the intersection of four elements: what you love, what you are good at, what the world needs, and what you can be paid for. The book delves into the idea that finding your Ikigai is the key to a fulfilling and purposeful life. It draws on the authors' research and interviews with people from the Japanese island of Okinawa, which is known for having a high number of centenarians and a strong sense of purpose and contentment among its inhabitants.
Author: Francesc Miralles
Availability: amazon.in

The Psychology Of Money
Timeless lessons on wealth, greed, and happiness is a bestselling personal finance and behavioral economics book written by Morgan Housel. Published in 2020, the book explores the complex relationship between money and human psychology, offering insightful lessons and anecdotes about the way people think about and handle their finances. Morgan Housel uses a combination of personal anecdotes, historical examples, and psychological research to make financial concepts accessible and relatable to a wide audience. It is well-received for its simple yet powerful lessons on personal finance, investing, and the psychological factors that influence our relationship with money. It encourages readers to reevaluate their financial mindset and make more informed and sustainable choices.
Author: Morgan Housel
Availability: amazon.in

Master Residential Real Estate by ZebraLearn
An indispensable guide to navigating the complex world of residential real estate in India, this book equips homebuyers, investors, students, and real estate professionals with the essential knowledge to make informed decisions. Authored by Ashwinder R Singh, a renowned figure in the Indian real estate industry with over two decades of experience, this valuable resource covers due diligence, location selection, price negotiation, and legal considerations. Ashwinder's expertise is evident through his recognition as Real Estate Person of the Year (South), Most Enterprising CEO of the Year, and a Top 15 Real Estate Influencer. As Co-Chair of the Confederation of Indian Industry's Regional Committee on Real Estate, his insights shine through, empowering readers to secure their financial and emotional future
Author: Ashwinder R Singh
Availability: amazon.in

Don't Believe Everything You Think
The 6 Basic Mistakes We Make in Thinking" is a thought-provoking book by Thomas E. Kida. Published in 2006, this book delves into the realm of critical thinking and human cognition, exploring common cognitive errors and biases that people often make when processing information and making decisions. It is a valuable resource for anyone interested in enhancing their critical thinking skills and making more informed, rational decisions. It offers a compelling exploration of the human mind's vulnerabilities and provides readers with tools to navigate a world full of information and misinformation. The book's approach is both educational and empowering, helping individuals become more discerning and analytical thinkers.
Author: Joseph Nguyen
Availability: amazon.in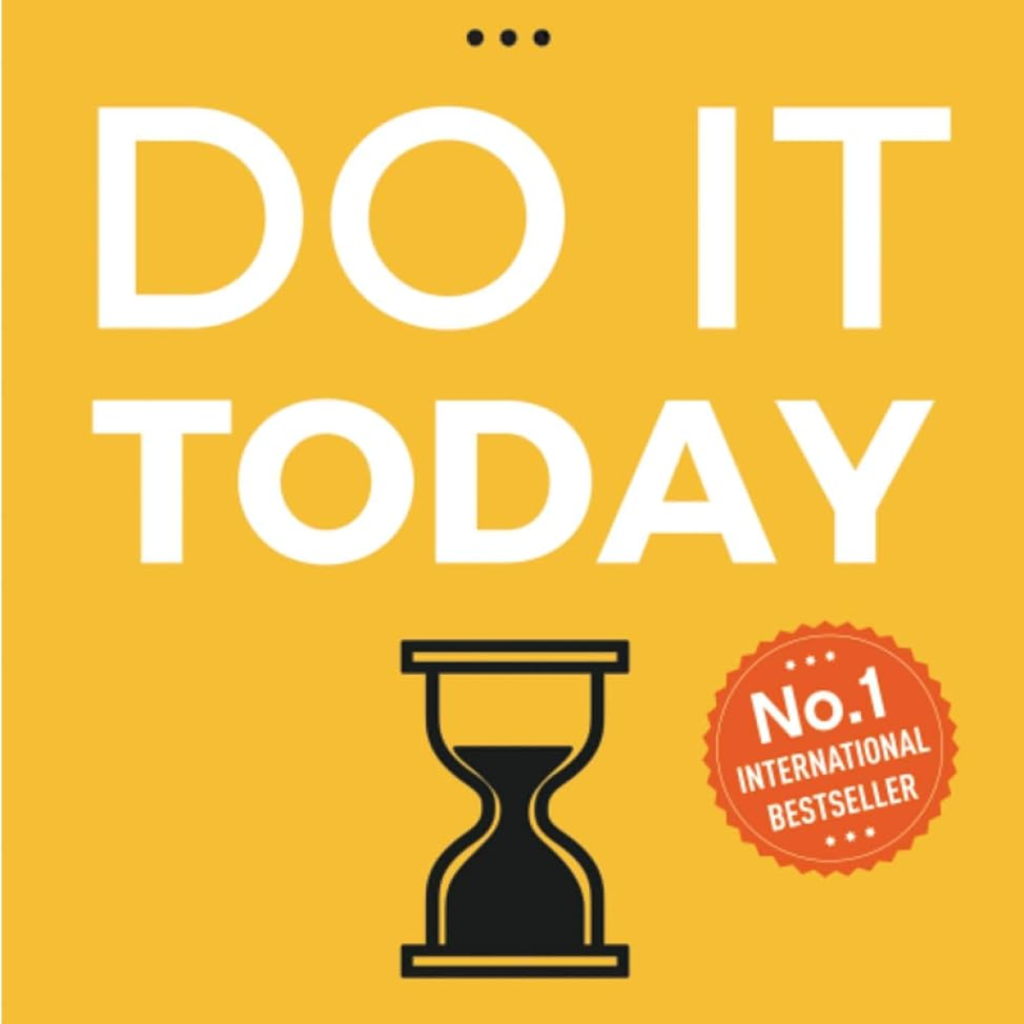 Do It Today, Overcome Procrastination, Improve Productivity, and Achieve More Meaningful Things
It is a self-help and personal development book that focuses on addressing the common challenge of procrastination and offers actionable strategies to enhance productivity and achieve meaningful goals. Published in 2019, the book provides readers with practical insights and advice for conquering procrastination and making the most of their time. Do It Today is a valuable resource for anyone seeking to overcome procrastination and improve their productivity. It combines insights from psychology, time management, and personal development to create a comprehensive guide for turning procrastination into action and achieving more meaningful outcomes in both professional and personal life
Author: Foroux Darius
Availability: amazon.in
ALSO READ-Picture books to spark your child's imagination
Advertisement