Advertisement

Each dish was harmoniously paired with Ardbeg cocktails designed to complement the flavours and aromas, plunging guests deeper into the immersive exploration. ..reports Asian Lite News
'The Pursuit of Smoke', a series of dinners at Hakkasan Mumbai last weekend featured a gastronomical adventure into the mystical unknown and redefined the boundaries of fine dining, taking guests on an immersive journey into the realm of Islay via a multisensory art experience, by Ardbeg – the ultimate Islay Single Malt Scotch Whisky from the house of LVMH.
At the heart of this cutting-edge culinary series was an immersive art piece, brought to life via the captivating medium of projection mapping. At the beginning of the dinner, guests were transported to the mystical world of Ardbeg via an animation video projected directly onto their dining tables. This mesmerising film reimagined the journey of crafting the world's smokiest whisky, set against the backdrop of the enchanted Islay – featuring characters who embarked on 'The Pursuit of Smoke'. The video tells a tale of rediscovery, resilience, and the cyclical nature of life – an odyssey uncovering the secrets of the enchanted smoke.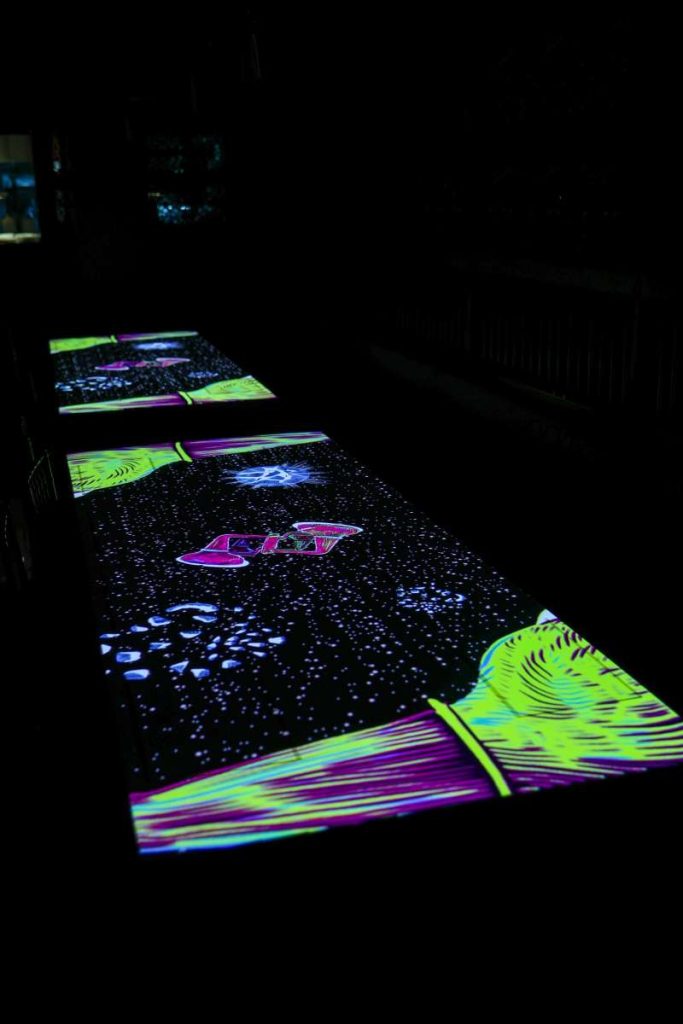 Commenting on this first-of-its-kind collaboration for the brand, Smriti Sekhsaria, Marketing Director at Moët Hennessy India said, "Ardbeg's 'The Pursuit of Smoke' is a luxury multisensorial experience that celebrates 'smoke and fire' by bringing it to life in a way never done before! With this campaign, we are bringing creativity, technology and gastronomy together and helping the consumer stay on top of the transformational dining trends of today. "
Following the projection, the culinary adventure continues with a series of meticulously crafted, smoky courses by Hakkasan's esteemed Michelin-star chefs – Chef Andrew Yeo, Corporate Executive Chef Cantonese Brands, Tao Group Hospitality, Executive Chef Andrew Lee, Hakkasan Abu Dhabi, and Head Chef Gopi Thokra, Hakkasan Mumbai. Each dish was harmoniously paired with Ardbeg cocktails designed to complement the flavours and aromas, plunging guests deeper into the immersive exploration.
Throughout the dinner, captivating visuals seamlessly interwoven with the culinary narrative. This fusion of art and cuisine kept diners spellbound and captivated as they delved into a world where fire and smoke took centre stage. 
ALSO READ-Indian Startups Hold the Potential to Boost Gender Equity
Advertisement