Advertisement

Speaking of the three-day celebration, Jatin Varma, Founder, of Comic Con India, said, "Expanding Bengaluru Comic Con into a three-day celebration is our commitment towards creating the ultimate experience for fans…reports Asian Lite News
In an era where the excitement of pop culture enthusiasts has reached unprecedented heights, the hearts of India's comic, manga, anime, and superhero movie aficionados beat faster than ever. Comic Con India, the largest pop culture celebration in the subcontinent, is set to make waves, as Bengaluru Comic Con 2023 unfolds as a thrilling three-day extravaganza. As we inch closer to the 11th edition of the favorite weekend of the year, Bengaluru Comic Con 2023 opens its floodgates for comic fanatics to witness some of the most popular names in the global pop culture scene as well as noteworthy Indian labels who have been entertaining us with spectacular stories since ages!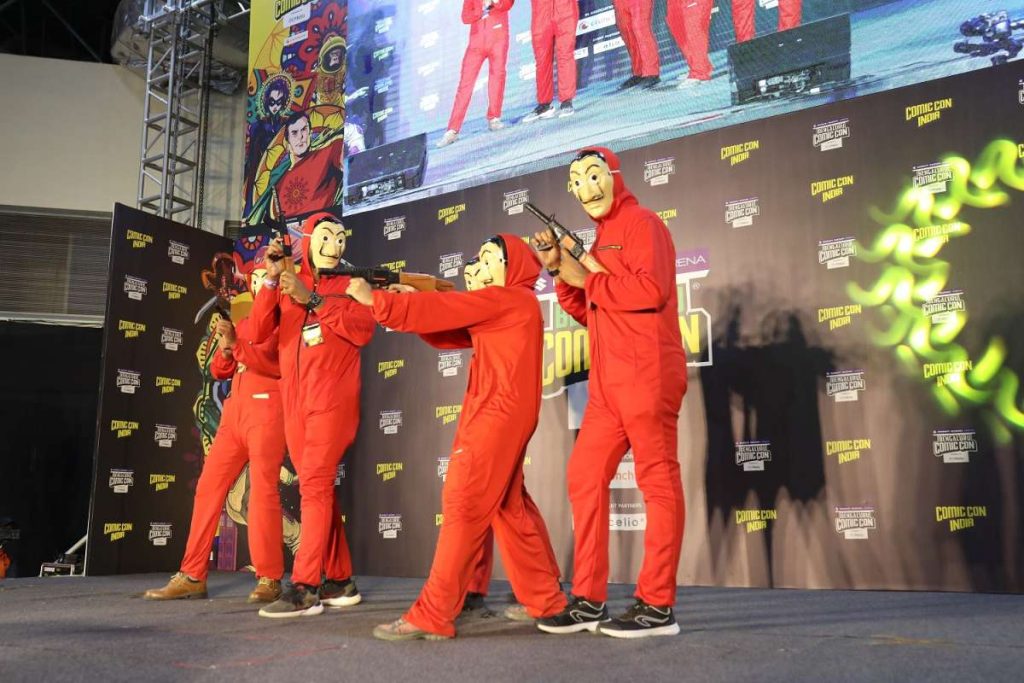 Maruti Suzuki Arena presents Bengaluru Comic Con 2023, powered by CrunchyRoll, which will see every attendee receive an exclusive copy of Spiderman-India (No.1 Issue) comic book, in an exclusive tie-up with Marvel Comics.
The event showcase comics in a big way with a slew of upcoming publishing houses/Indian artists like Indusverse, Holy Cow Entertainment, Happy Fluff, Hallubol (Rahil Mohsin), Garbage Bin, Corporate comics, Bullseye Press, Bakarmaxx, Art of SAVIO, Prasad Bhat, and Abhijeet Kini and many more along with International artists such as Dan Parent, Zach Stafford along with International Pro-Cosplayer Brittani Ginoza will grace the event.
In a first for Bengaluru Comic Con, Penguin Random House India will feature the biggest international comic bookstore at the event, showcasing titles from Marvel, DC, Dark Horse, IDW, Image, Kodansha, and many more. From 17th to 19th November, the most-awaited event will also feature The Arena (in association with The Esports Club), a 50000 sq ft gaming arena, which will have daily tournaments, Esports, and popular streamers and gaming experiences. among many other exciting activities for all attendees.
Speaking of the three-day celebration, Jatin Varma, Founder, of Comic Con India, said, "Expanding Bengaluru Comic Con into a three-day celebration is our commitment towards creating the ultimate experience for fans. Continuing the tradition of bringing together the vibrant pop culture community, we aim to offer even more engaging content, thrilling experiences, and unforgettable moments. This year's event promises to be a gathering of fans, creators, and artists, with numerous new additions and surprises in store for attendees."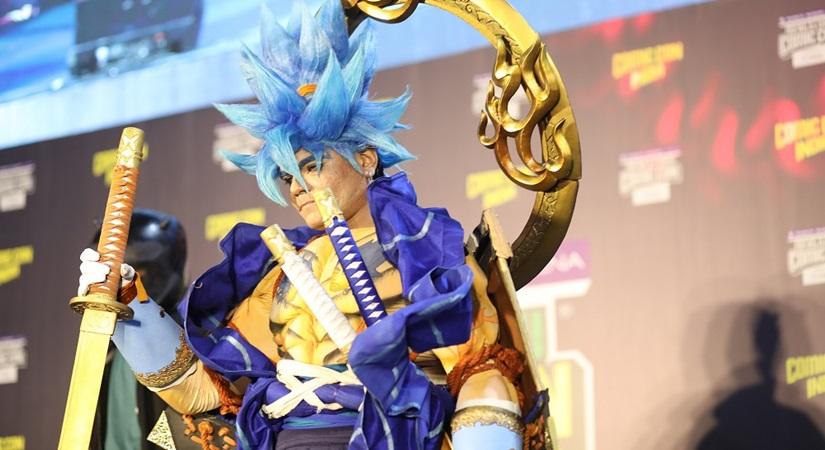 Along with this, Comic Con India will also see panels and exclusive sessions by Amar Chitra Katha, Raj Comics, and Kodansha (a popular Japanese publisher) to name a few, followed by performances by the likes of Azeem Banatwala, Rohan Joshi, Sahil Shah & Nirmal along with and musical notes by Geek Fruit, Shah Rule, Afsar as well as many more amazing performers.
Bengaluru attendees will get the chance to have captivating experiences with The Arena, the biggest Esports experience in India, Warner Bros Pictures India will present special experiences for Aquaman: The Lost Kingdom and Willy Wonka for movie fans! Along with the Debut of LEGO at Comic Con India! and much more. The three-day event will urge pop culture geeks to go on a shopping spree with brands like Celio, Boat, RedWolf, Bewakoof.com, Nerd Arena, Kids Street, Topps, and many more. Key Event Partners include brands such as Celio, Boat, & TVS.
ALSO READ-Remarkable stage for comics and graphic novels
Advertisement