Advertisement

An intensely captivating Yakshagana titled Devi Mahatme-Mahisha Vadhe was presented to a fully packed auditorium at the Nehru Centre recently.
Jointly organised by Sanskruti Centre for Cultural Excellence and KannadigaruUK, the program encompassed powerful performances by the artists of Yakshadhruva Patla Foundation Trust which has been making efforts to preserve and promote this ancient art form in India and abroad.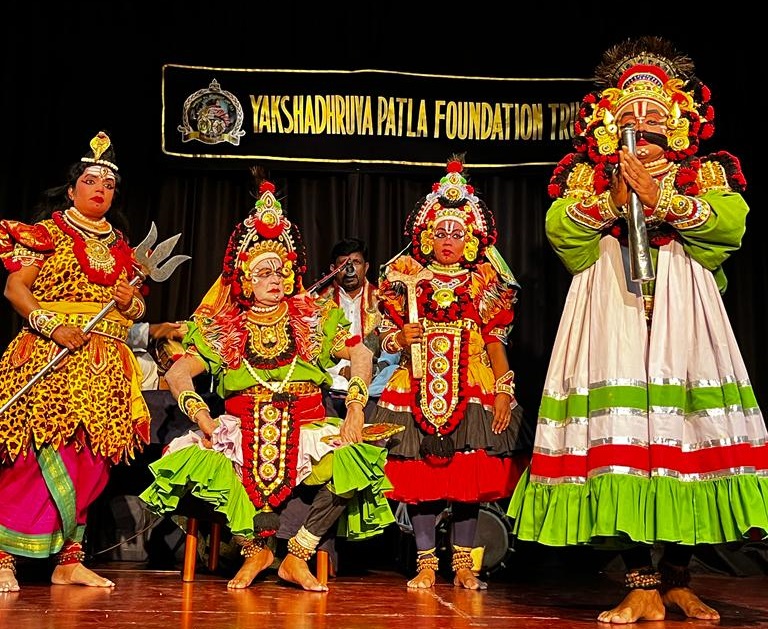 After the traditional invocation at the beginning and opening words by the Deputy Director of TNC Sanjay Sharma, an uninterrupted rapturous 90-minute dance drama was presented that received a standing ovation at the climax.
The Himmela team (Patla Satish Shetty, Padmanabha Upadhyaya, Chaitanya Krishna Padyana) and Mummela team (Prof. ML Samaga, Chandrashekhara Poojary, Mahesha Maniyani, Prashant Shetty Nelyadi, and Mohana Bellippady) have mesmerised the audience with their high-powered performances.
Felicitation to artists by Captain Munish Chauhan of the British Armed Forces, Sushil Rapatwar of Sanskruti Centre, and Dr Lakshmi Vyas of Hindu Forum of Europe, followed by the vote of thanks by Ganapati Bhat of KannadigaruUK concluded the interesting evening.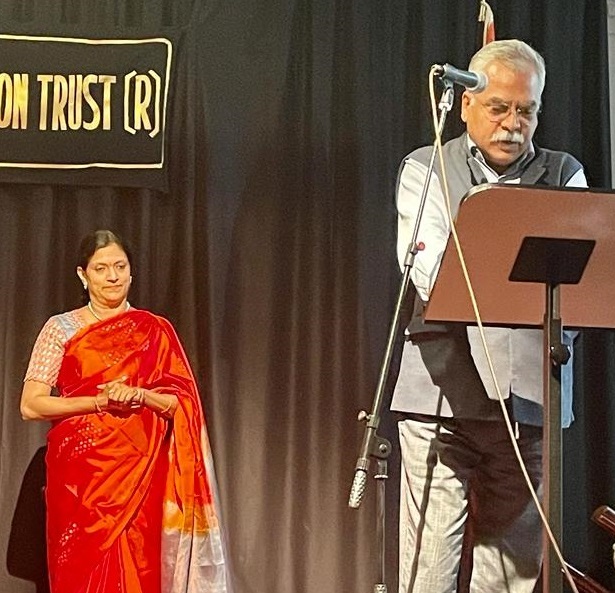 Post-event, Captain Chauhan opined, "The evening was nothing short of extraordinary, the musicians transported us to a different realm while the dancers conveyed the essence with grace and precision. The story of Goddess Durga's valorous battle against Mahishasur serves as a powerful reminder of the eternal struggle between right and wrong.
It reaffirms our commitment to upholding the values of justice, courage, and righteousness in our pursuit of a better world. It resonated deeply with me as a military officer, as in the armed forces, we dedicate ourselves to safeguarding society and eliminating the forces of evil. It was a privilege to be part of this event and it has left a lasting impression on me."