Advertisement

Talk to him about his long years of collaborating with Vishal and how they solve creative differences, and the musician says they always put passion for music above everything else, and that has been the driving force behind the collaboration…reports Asian Lite News
Popular singer and composer, Sheykhar from the Vishal-Sheykhar duo stresses that Classical has been the foundation of his musical journey and feels lucky that his father introduced him to music at a young age, and he was able to receive mentorship from Ghazal maestro Jagjit Singh.
"My vocal training began under the tutelage of Niyaz Ahmed Khan, and the years, I spent learning from him have been invaluable in shaping me as a musician. Classical music teaches discipline, attention to detail, and a deep understanding of music theory and technique, all of which are critical skills for any musician," Sheykhar tells, adding today he continues to learn and grow as a musician, building upon the foundation that was laid for him by my early training in classical music.
One of the most successful music composers, Vishal-Sheykhar has been streamed more than three billion times on YouTube, has had 72 number-one singles, and been featured on more than 350 film soundtracks.
Sheykhar, who introduced himself by being part of the music reality show 'Sa Re Ga Ma Pa', feels that there are not many platforms for singers to showcase their talent. Adding that while a few years back, there were more (platforms), they have decreased significantly, feels music reality shows provide an excellent opportunity for singers from small cities, villages, and remote areas to audition and showcase their talent to the world.
"It is truly amazing to witness how they have helped talented individuals from all over the country to make a name for themselves. It is heart-warming to see how these platforms have helped individuals prosper in their careers, doing film singing, and album work."
Talk to him about his long years of collaborating with Vishal and how they solve creative differences, and the musician says they always put passion for music above everything else, and that has been the driving force behind the collaboration.
"Whenever we have had any creative differences, we have always approached the situation with an open mind and a willingness to find a solution that works for both of us. Our drive for creating great music has allowed us to navigate any challenges that come our way and continue to produce wonderful music together."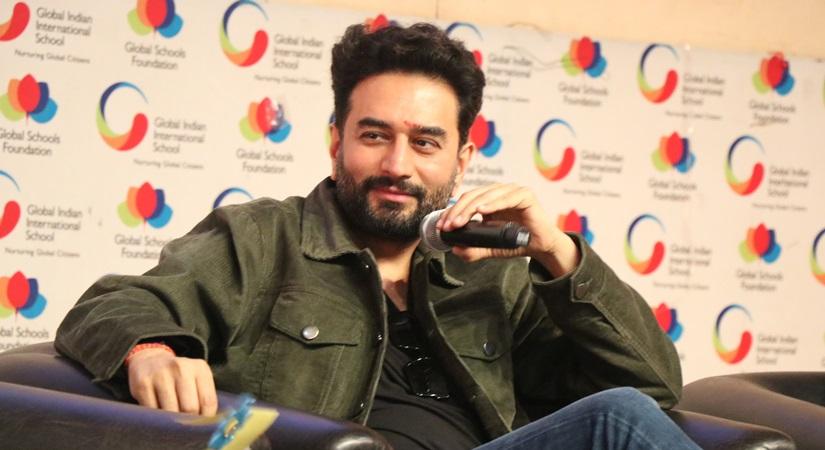 Sheykhar, who was recently in Noida for Global Schools-Sheykhar Ravjiani School of Music, says he was invited by Atul Temurnikar, Chairman and Co-Founder, Global Schools Foundation, to conduct a workshop in Singapore for three years from the year 2016. It was during the pandemic that they decided to start their own music school GIIS Sheykhar Ravjiani School of Music (now known as Global Schools-Sheykhar Ravjiani School of Music), starting off with Zoom sessions, and he had the opportunity to visit a few campuses in Singapore, Dubai, Pune, and now Noida.
"Our focus is on providing the best guidance and training to our students so that they can achieve their full potential and succeed in their careers as musicians."
For composing music, Sheykhar draws inspiration from his surroundings and personal experiences and believes it is important to constantly evolve and adapt to changes in the industry.
"Whether it is the way scripts are written, songs are made, or work culture is shifting, it is paramount to embrace the evolution of the entertainment industry."
Interestingly, during the lockdown, he challenged himself to write one song every day from 9 a.m. to 6 p.m. It was a routine that I started from day one, and over the past two-and-a-half years, he has amassed a considerable collection of music.
"Three months ago, I decided to take things to the next level and started my own record label called Garuudaa Musiic — which has been a long-standing dream of mine and is envisioned to become the most powerful creative platform where I can collaborate with dynamic independent singers, lyricists, and music producers," he concludes.
ALSO READ-'Baaghi Albele' narrating through a satirical comedy