Advertisement

The 'Services 360′ policy aligns with the vision of H.H. Sheikh Hamdan bin Mohammed bin Rashid Al Maktoum, Crown Prince of Dubai, and Chairman of The Executive Council, who envisions a comprehensive digital experience offering seamless, proactive, and automated services in line with customers' expectations…reports Asian Lite News
Dubai Municipality has taken a significant leap into the digital age with the launch of its groundbreaking 'Services 360' policy digital platform. This innovative system harnesses cutting-edge technologies and Geographic Information System (GIS) to offer real-time insights to senior leaders and executives, revolutionizing the way the Municipality interacts with its customers.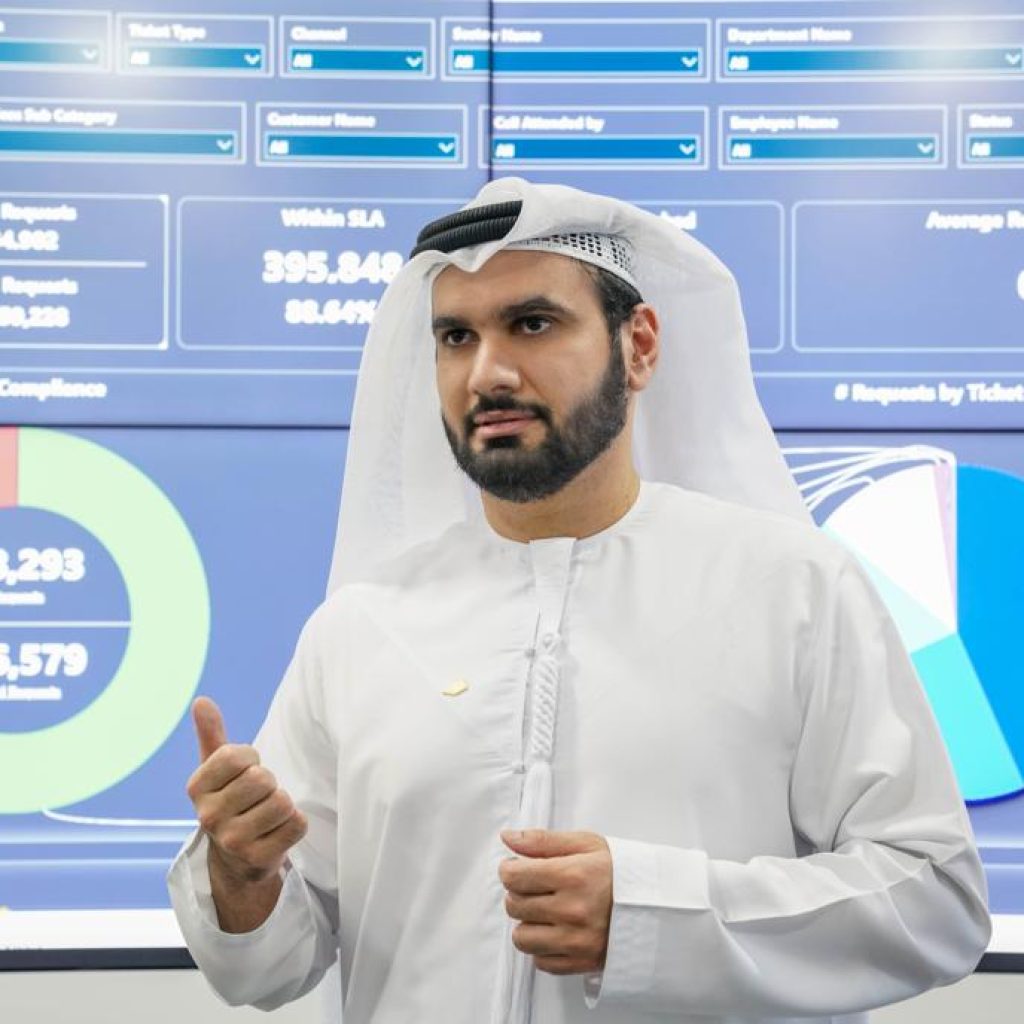 The 'Services 360' digital platform is poised to empower executives by providing them with a comprehensive overview of customer requests and communications. This integrated control board encompasses a vast database of client requests, their origins, submission channels, and tracks the activities carried out by municipal service providers. This initiative reflects Dubai Municipality's commitment to improving institutional communication, transparency, and efficiency in line with the evolving needs and demands of its customers.
H.E. Dawoud Al Hajri, Director General of Dubai Municipality, expressed his confidence in the platform's transformative impact, stating, "The new digital platform is a significant step towards keeping up with the evolving needs and demands of the Municipality's customers. We are confident that this will help us keep track of all the procedures, notices, suggestions, and inquiries people make. This will help us improve institutional communication and transparency with customers as well as assist in precisely understanding their requirements."
The 'Services 360′ policy aligns with the vision of H.H. Sheikh Hamdan bin Mohammed bin Rashid Al Maktoum, Crown Prince of Dubai, and Chairman of The Executive Council, who envisions a comprehensive digital experience offering seamless, proactive, and automated services in line with customers' expectations.
"We are making continuous efforts to improve customers' experiences with Dubai Municipality services. We aim to create a proactive service system that fulfills customer needs and offers them the best government services, further enhancing government performance in the Emirate of Dubai," Al Hajri added.
The platform is fully digitized and incorporates comprehensive customer data, resident population figures, and data from 320 serviced regions and public sites across various geographical locations. It provides detailed statistics and customer requests specific to each region, categorized under various application types handled by the Municipality, including inquiries, communications, observations, complaints, and service requests.
Wesam Lootah, CEO of Corporate Support Services Sector, emphasized the platform's role in enhancing customer engagement: "The platform facilitates seamless monitoring starting from the point of initial contact with the Municipality, regardless of the notice channel employed. These channels include the Municipality's website, various social media platforms, the municipal contact center, WhatsApp, and the virtual assistant 'Fares' for submitting notices, proposals, or service requests."
Moreover, the platform offers a comprehensive overview to the Municipality's senior leadership, including applicant details, residential areas, and request types. It provides real-time status updates, offering transparency regarding the status of requests and the responsiveness of the Municipality's service advisors.
The platform's data analysis capabilities also play a crucial role in improving service delivery. It analyzes frequently reported issues and monitors their execution, enabling proactive measures to enhance the handling of future applications across all categories. Additionally, the platform focuses on developing awareness and marketing strategies aligned with customer desires and requirements in the Emirate.
Dubai Municipality's 'Services 360' digital platform marks a significant milestone in the Emirate's journey towards a more efficient, customer-centric, and technologically advanced government. The platform not only enhances government performance but also aims to boost customer satisfaction, making Dubai an even more attractive place to live and do business.
ALSO READ-UAE Ministry of Economy Official Launches Dr. Nidal Abou Zaki's Book on Smart Cities in Dubai