Advertisement

Not to be cliche, but in this town, the party never ends. Check out the infamous nightlife of goa, do some beach-hopping, and definitely don't miss out on the endless beachfront parties…reports Asian Lite News
There's no greater joy than sipping a refreshing drink, lounging by the beach, and talking about everything under the sun with your girls by your side! As you get ready with your lehengas and mehendi, there is one thing left for you to do before you switch from Ms. to Mrs.
It's time to celebrate your last few days of singledom. And what's the ultimate way to do that? A bachelorette party, of course.
A proper bachelorette needs three things: exquisite drinks, a touch of glam, and the perfect spot to let loose with your girl gang, without a care in the world. To ensure you not only have a blast but make life-long memories (or at least blurry ones you'll laugh about later), CRED shares with IANSlife a list of four places in India that will give you the ideal break you need, right before the wedding chaos ensues.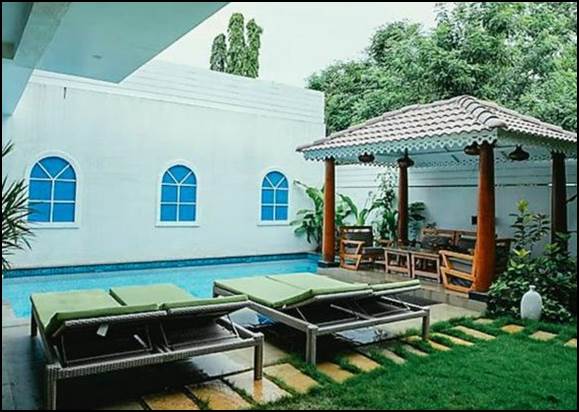 Goa
Not to be cliche, but in this town, the party never ends. Check out the infamous nightlife of goa, do some beach-hopping, and definitely don't miss out on the endless beachfront parties.
Book a luxurious villa (We suggest Elivaas Bauhinia Luxurious Villa with Private Pool) for you and your ladies and make sure you use the spa. After you've had your fill, head on to South Goa to get away from the crowd, walk along the quieter beaches like the Betalbatim beach, and let yourself soak it all in. Let go of your fears, and stress, and spend the last days with your girls.
Pondicherry
A quaint little French town full of small bakeries, bohemian clothes, and beautiful, pristine beaches, Pondicherry cannot be missed when it comes to planning a bachelorette. The artistic cafes will make the perfect backdrop for all your Instagram pictures and the pleasant weather will ruffle your hair in the right ways. You can end the day by setting up a beach bonfire for a cozy and memorable gathering by the sea. Check out properties like Le Pondy, Accord Puducherry, Maison Perumal CGH Earth, or Palais de Mahe CGH Earth for a comfortable stay.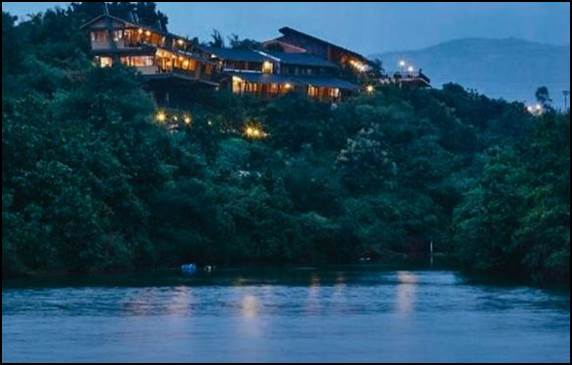 Manali
Nestled in the breathtaking landscapes of Himachal Pradesh, Manali is yet another perfect destination for a girls' getaway. Surrounded by snow-capped mountains, this charming town offers a mix of adventure and relaxation. Dive into thrilling activities like river rafting and paragliding, explore the vibrant markets, and make sure to unwind in natural hot springs. With cozy cafes, stunning views, and a laid-back vibe, Manali creates the ideal backdrop for unforgettable moments with your girl gang. Whether you're seeking adventure, relaxation, or a bit of both, Manali has it all. Check out Larisa Resort, Club Mahindra Snow Peaks Resort or The Orchid Hotel.
Nashik
If you're looking to have some downtime with your girls, the Wine capital of India should surely be on your list. Nashik, not too far from Mumbai, makes for an ideal short bachelorette trip where you can enjoy leisurely strolls along vineyards, scenic sunsets and wine tasting sessions with your gang. If you're feeling a bit adventurous, then try the white-water river rafting Nashik is famous for or challenge your friends to a grape stomping competition at the Soma Vine village. Check out the Grape County Eco Resort for a comfortable, luxurious stay.
Now, pack your favorite dresses, grab your suitcase and head out on a trip unlike any other. Happy Bachelorette!
ALSO READ-A Unique Dining Experience in Mumbai
Advertisement