Advertisement

The collection featured a diverse range of garments and silhouettes that embraced the spectrum of identities within the LGBTQ+ community…reports Asian Lite News
Leading fashion designer Mayyur Girotra debuted his first-ever luxury pret collection, AIKYA, to kick off New York Pride in partnership with Pride at Google and Indus Google Network. Mayyur's first gender-inclusive and non-binary luxury pret brand is a love letter to the LGBTQ+ community.
Aikya, the name of the debut luxury pret collection, embraces gender flexibility by tastefully fusing Western styles with traditional Indian embroidery techniques. Mayyur, who is renowned for his extraordinary originality and distinctive design approach, showed a mesmerising lineup that expertly merged pride and fashion. The designer created a platform for self-expression and inclusion by honouring the LGBTQ+ community's distinctive cultural background and personality with each piece.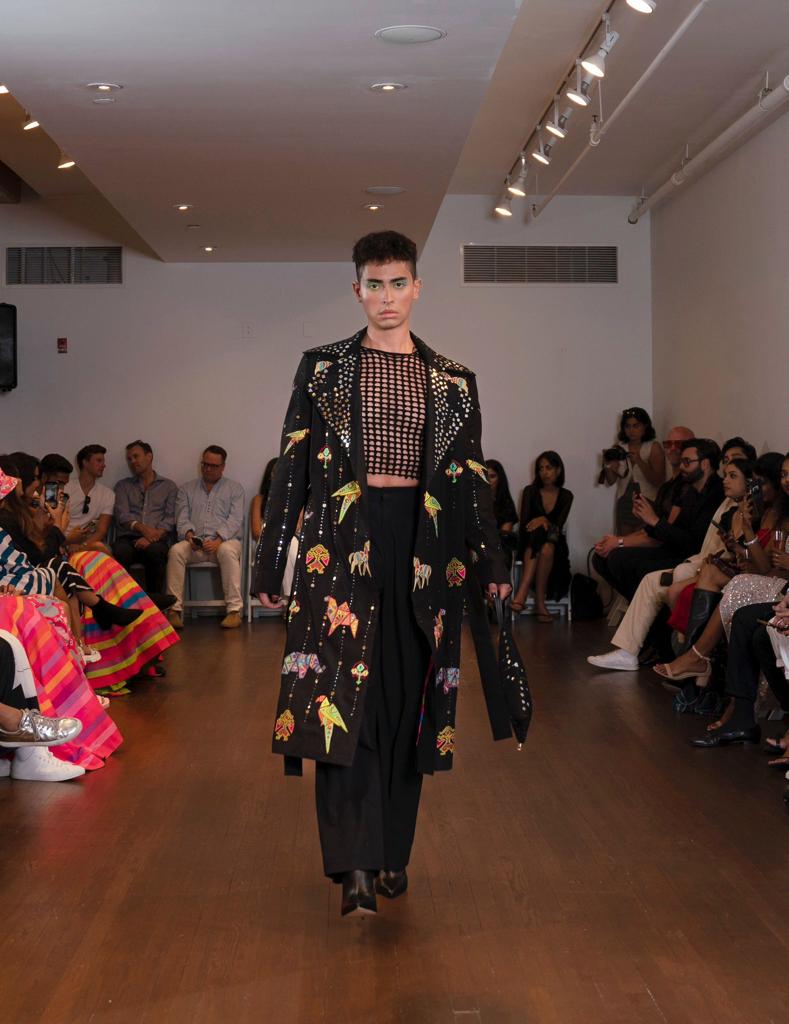 "I believe fashion has the power to transcend boundaries, celebrate individuality, and ignite change. The entire experience of bringing my first pret collection to life and to be able to showcase at New York Pride has been nothing less than a dream come true. Fashion is a powerful tool for self-expression, and it is my honor to contribute to a more diverse and embracing world through my designs. I wish that everyone champions inclusivity and together we can create a world where love knows no boundaries through unwavering courage and resilience" explained Mayyur Girotra after the show.
The collection featured a diverse range of garments and silhouettes that embraced the spectrum of identities within the LGBTQ+ community. From highstreet bomber jackets to trench coats, Girotra's designs reflected the intersectionality and uniqueness of every individual. Pieces from the collection included traditional style embroideries that reflect the culture of Indian heritage, like hand-ari and resham.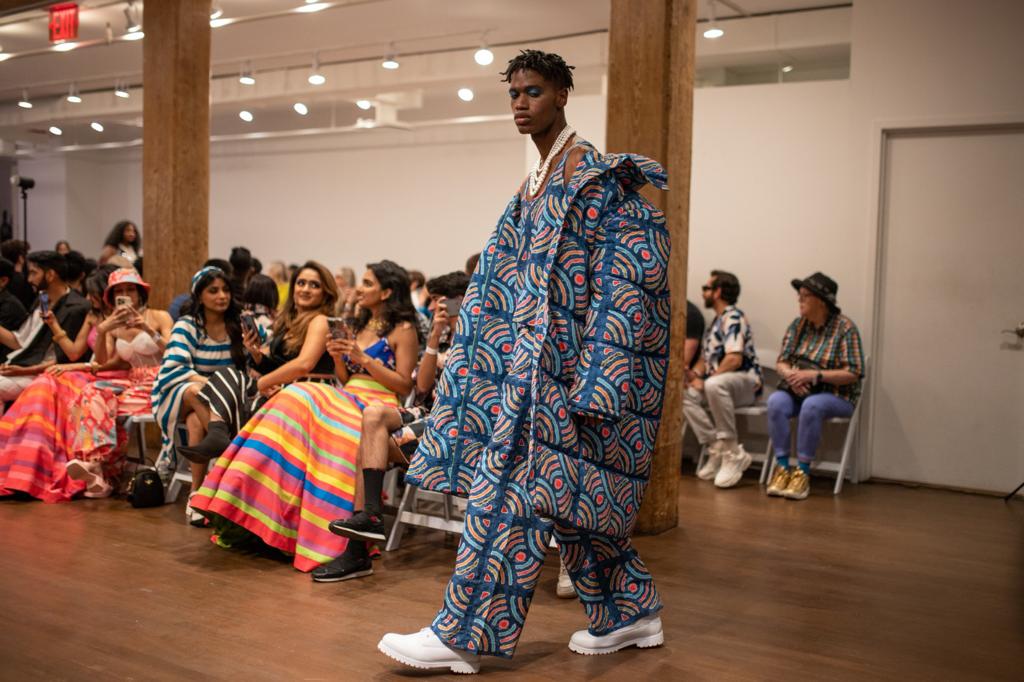 In attendance were esteemed members of the South Asian LGBTQ+ community such as Alok Menon, Humble the Poet, Jessel Taank, and Bollywood actor Jugal Hansraj, among other champions of the fashion and media industry and LGBTQ+ community, all showing their support for Mayyur's outstanding showcase. The event generated immense positive feedback, fostering a greater sense of unity and understanding within the industry while creating a historic moment for the South Asian and LGBTQ+ community across the globe.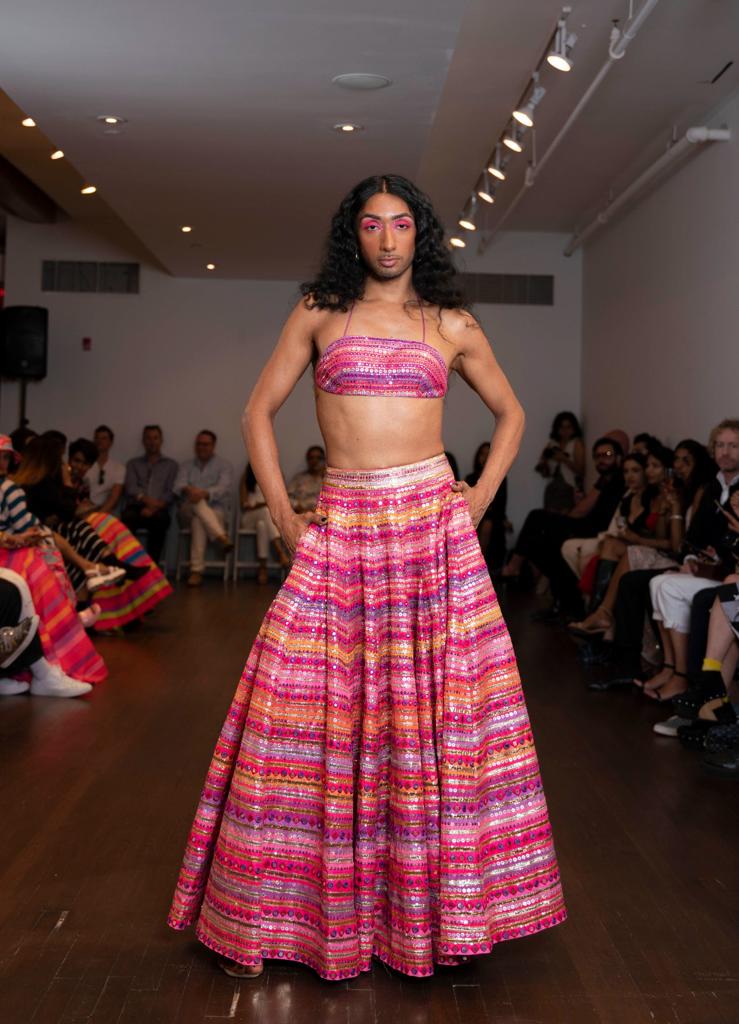 "The show captured the essence of love and hope from each garment to the music selection on the runway – it's a celebration of pride that we are happy to support and amplify. It's been a pleasure working with Mayyur. He put together such a beautiful presentation at AVE – pioneering the way!" Shared Shilpa Manier, Leader of the Indus Google Network in New York. The collection will be available for purchase after June 4th at all Mayyur Girotra stores in New York, New Jersey, California, India, and online at MayyurGirotra.com