Advertisement

Two renowned artists from Norway, Elle Marja Eira, and Hilde Skancke, are also participating this time…reports Asian Lite News
The Kochi Muziris Biennale embodies the joy of experiencing some of the greatest modern artworks that are completely honest and created with sincerity, said the Norwegian Ambassador to India Hans Jacob Frydenlund, who was at the venue of the 5th edition of the Biennale.

"It is of high significance that the Biennale has paved the way for the exhibition of the global arts itself," said Frydenlund.

Impressed by the creations of Norwegian artists, Frydenlund and his wife Gina Lund spent considerable time extolling the beauty of the works.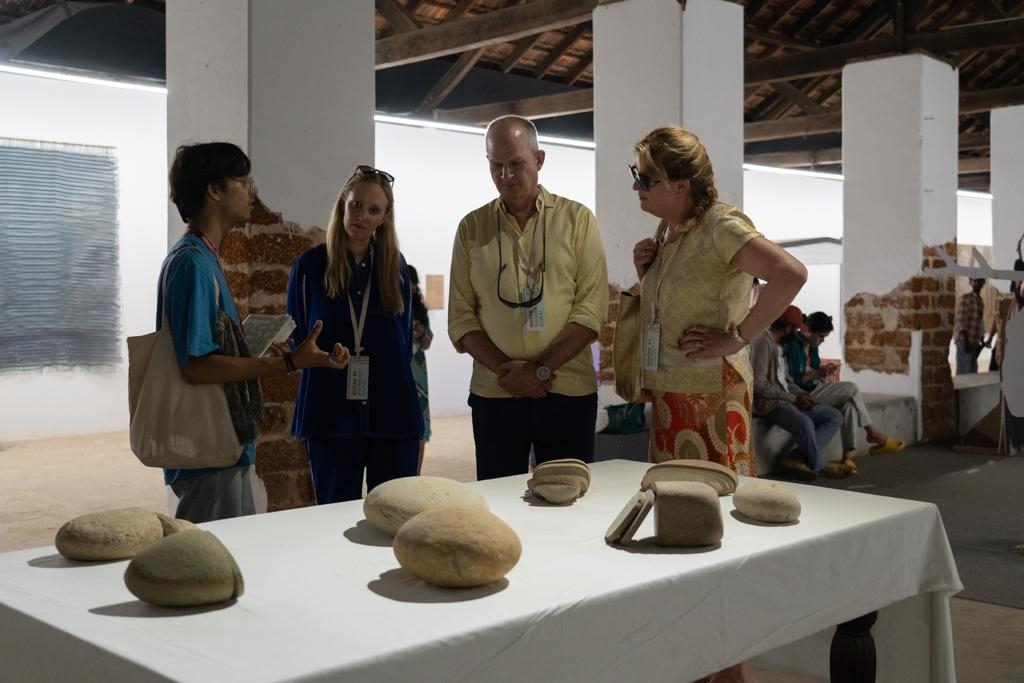 Two renowned artists from Norway, Elle Marja Eira, and Hilde Skancke, are also participating this time.

"The works of both of them are beautiful and powerful. They are the pride of our nation," the Norwegian Ambassador said.

The Kochi Biennale provides a unique experience as it reflects the various cultures from across the world and a myriad choice of subjects under a single roof, Hans Jacob Frydenlund opined.