Advertisement

Created as a result of thousands of years of water erosion at the confluence of the Blyde River and the Treur River in the South African region of Mpumulanga, these potholes without a doubt are one of the most incredible sites to watch…reports Asian Lite News
South Africa has emerged as one of the most popular round-the-year destinations for Indian travellers. Cities such as Cape Town and Durban have become synonymous to the Rainbow Nation. They are an essential stop on every inbound traveller's itinerary and rightly so! But you must know that the country is blessed with some picturesque hidden gems that are located miles away from the hustle and bustle of the usual tourist spots.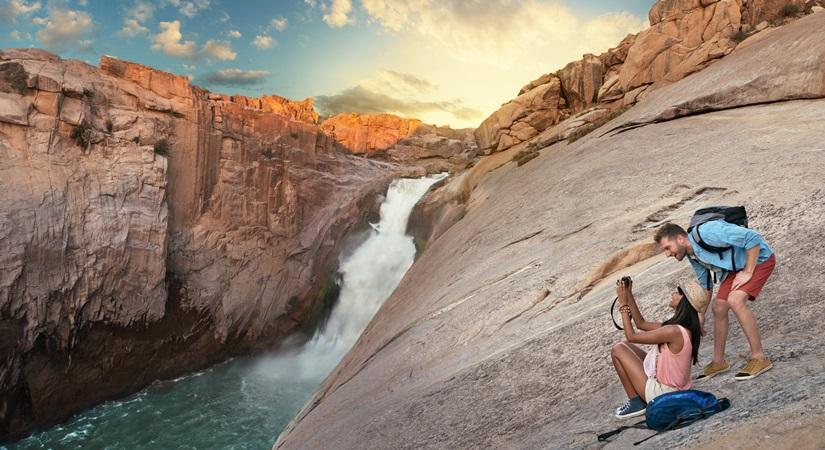 As the destination is experiencing a marked shift towards 'exploring the unexplored', these regions are fast making their way on many vacationers' holiday wish lists. While experiencing the tranquility of an incredibly scenic beauty, there is a gamut of activities surrounding these towns allowing the travellers to luxuriate in the best of both worlds. Make sure to tick mark these lesser travelled roads for your next trip to South Africa: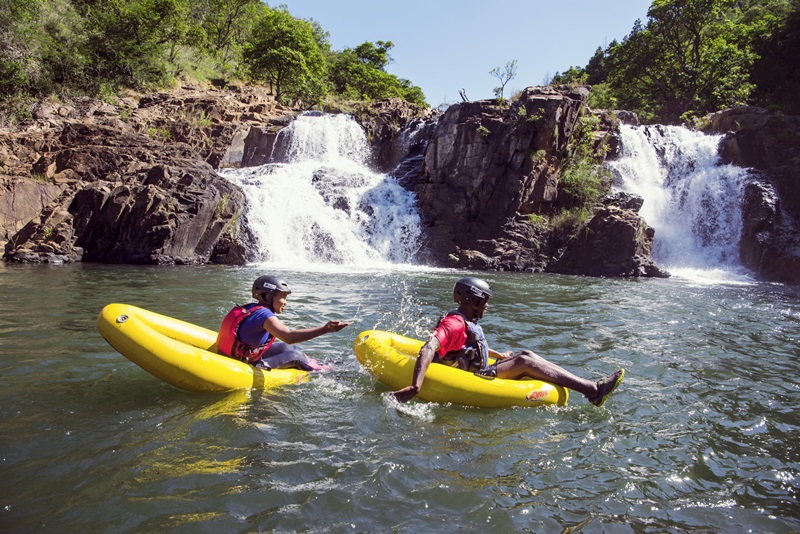 Take the best dive of your life at Sodwana Bay in KwaZulu-Natal
Sodwana Bay, located in KwaZulu-Natal province of South Africa is a marine reserve and one of the most popular diving spots in the world. Travellers can walk through the long stretches of sandy beaches accompanied by beautiful waves or indulge in a plethora of fun water sports activities available here. Sodwana's spectacular coral reefs in a national marine protected area are among the southernmost in the world and are a scuba diving and snorkelling mecca. It is a fantastic year-round diving spot (including night dives) where divers can seasonally spot whale sharks, ragged-tooth sharks, loggerhead turtles between December and February, and humpback whales between June and October.
Soak in Serenity at Bourke's Luck Potholes in Mpumalanga
Created as a result of thousands of years of water erosion at the confluence of the Blyde River and the Treur River in the South African region of Mpumulanga, these potholes without a doubt are one of the most incredible sites to watch. The excessive erosion has developed into the formation of cylindrical rock sculptures that appear as if they belong to the moon. Travelling a bit further also allows you to witness an amazing array of white, yellow and dark brown eddies of colour because of the soil present in the water unveiling the waterfalls' true power.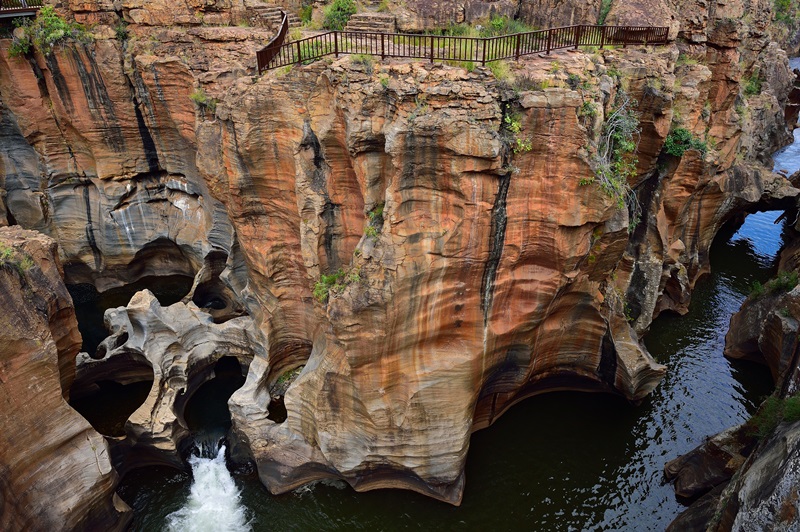 Experience bliss at Augrabies Fall in Northern Cape
Located on the Orange River that flows through the Augrabies Fall National Park, this breathtaking waterfall is about 60 meters high, averaging about 240 meters in depth and runs for 18 km. The nearby area hosts a viewing platform allowing every visitor to gaze upon the natural gem of the Northern Cape. Surrounded by the National Park, it offers a view of the ancient landscape which will take you back in time. Be sure to visit the spot during monsoon when the river beneath flows in an abundance of water.
Spend some peaceful moments at Golden Gate Highlands National Park in Free State
Nestled in the rolling foothills of the Maluti Mountains of the north eastern free state, the Golden Gate Highlands National Park is known for its breathtaking scenery. The park derives its name from the brilliant shades of golden-yellow, cast due to the evening sun on the sandstone formations. Home to rich flora and fauna, one can spot wildlife such as Black Wildebeest, Blesbok, Eland, Mountain Reedbuck, Oribi and so on. It is a perfect escape for travellers who want to spend some relaxing time surrounded by the nature. The park also boasts various indigenous flora like Fire Lilies, Watsonias, Arum Lily and so on.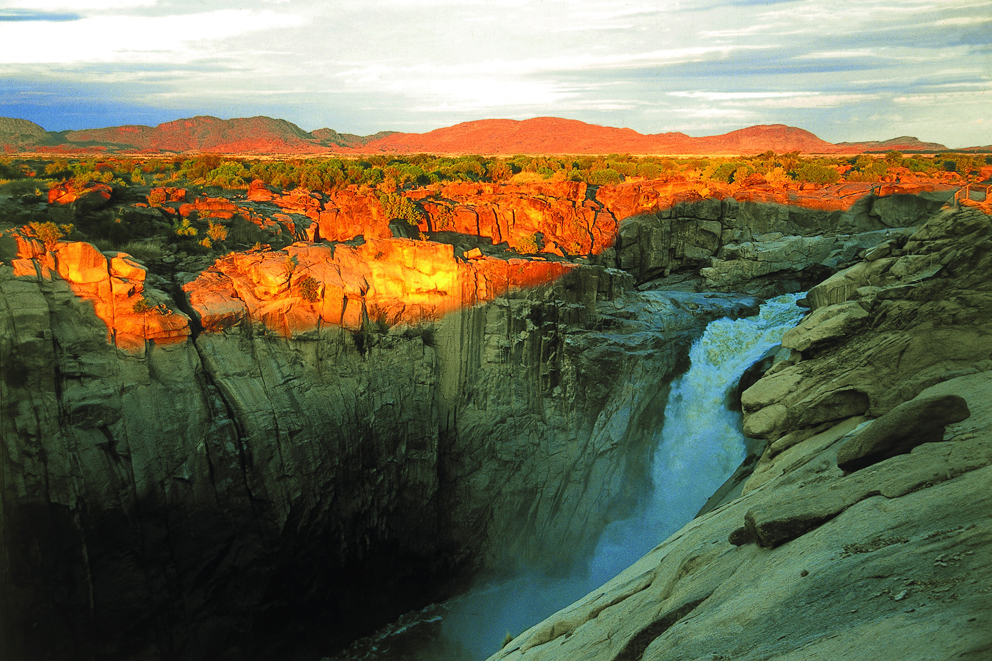 Drive to the wonderful West Coast in Western Cape
For a truly off-the-grid experience, head to South Africa's West Coast. A 90-minute drive from Cape Town, the West Coast is a local's favourite for a restorative weekend getaway. Travellers can hike, explore bike trails through fynbos (small belts of natural shrubland), or visit the icy waters of Langebaan Lagoon for kayaking and sailing. West Coast National Park is also great for spring wildflowers (between August and September when the blooms are at their peak). Southern right whales can be viewed between August to November.
Now that you are aware of these locations be sure to make a not-so-quick detour when you plan your next trip to South Africa.
ALSO READ-Winfrey's trip to Jordan
Advertisement