Advertisement

One picture saw Oprah pouting at the camera as she stood next to a sleepy camel. She rocked khaki trousers, a green scarf and a warm coat…reports Asian Lite News
Popular talk show host and personality Oprah Winfrey and her friend Gayle King visited the site of Jesus' baptism in Jordan.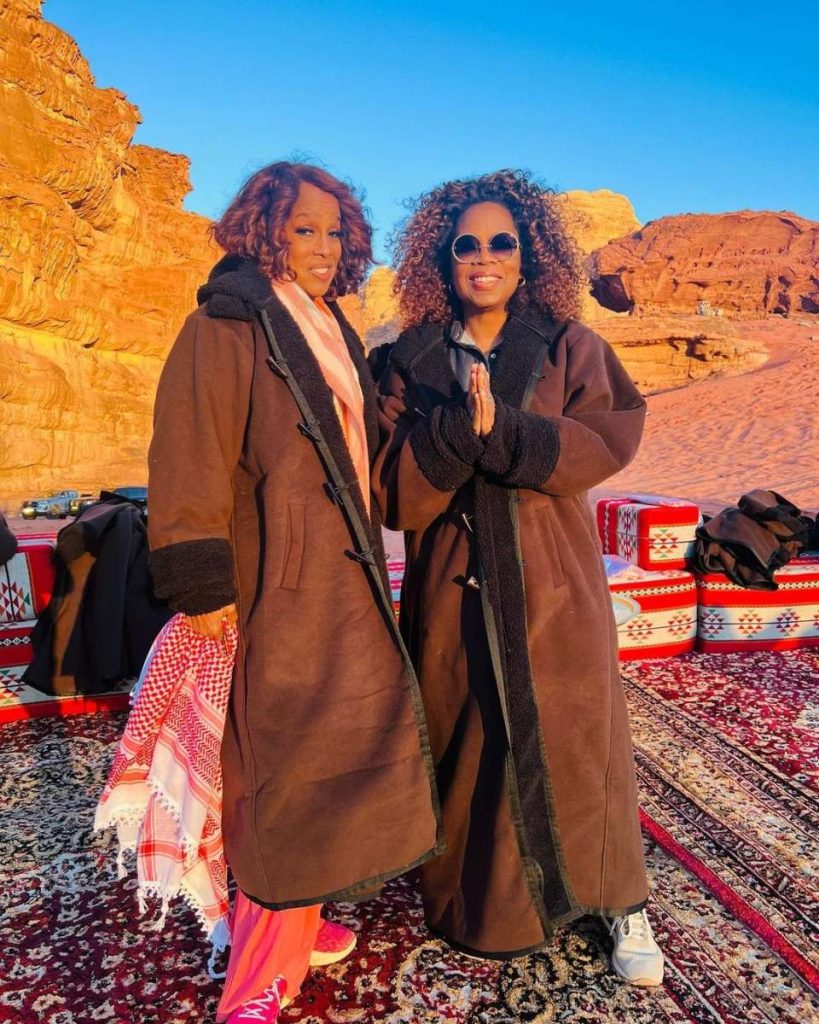 The iconic talk show host, 69, shared a series of pictures from her lovely holiday with her 22 million followers on Sunday, reports mirror.co.uk.

In one image, Winfrey looked delighted posing in front of an archaeological site as she enjoyed a camel ride in Petra.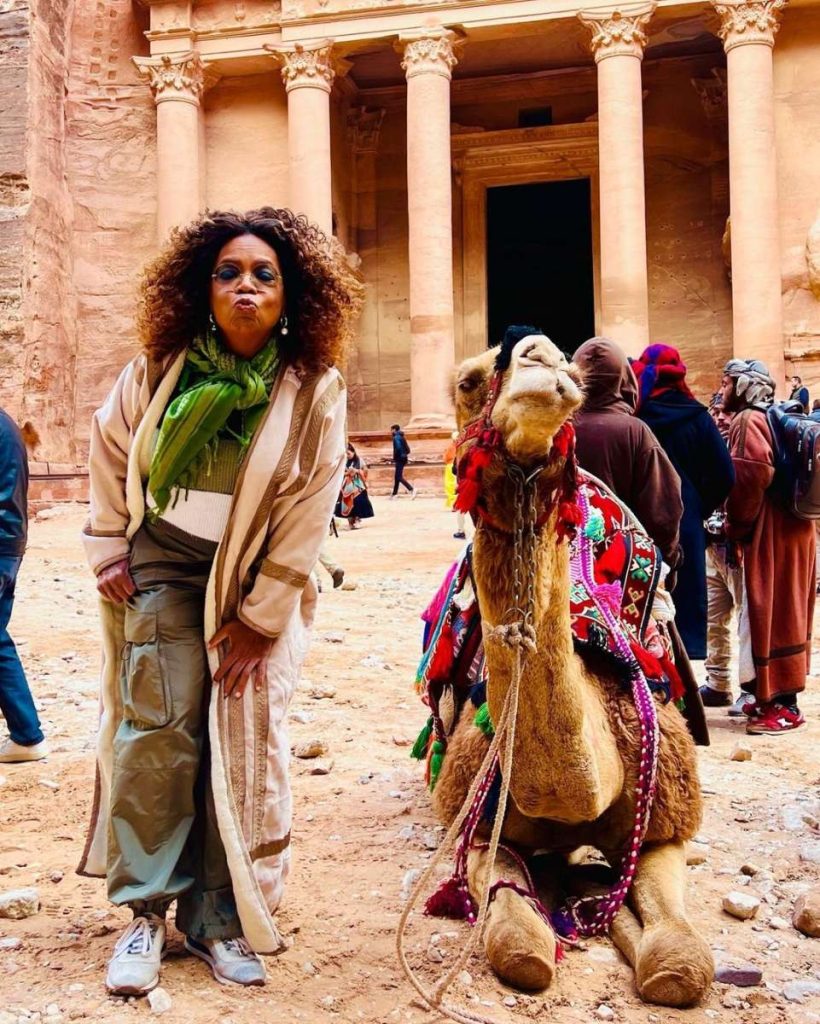 Another had her and King smiling as they took a picture by the Siq (narrow passage) that leads to Petra.

She captioned the post: "Visited Jordan this week and there was so much to see and experience!"

"We visited the site where John the Baptist baptised Jesus, Petra and all its fascinations, camels, and the spot where the big boulder comes rolling out of Indiana Jones. So much history there in the 'Rose City', voted one of the 7 new wonders of the world."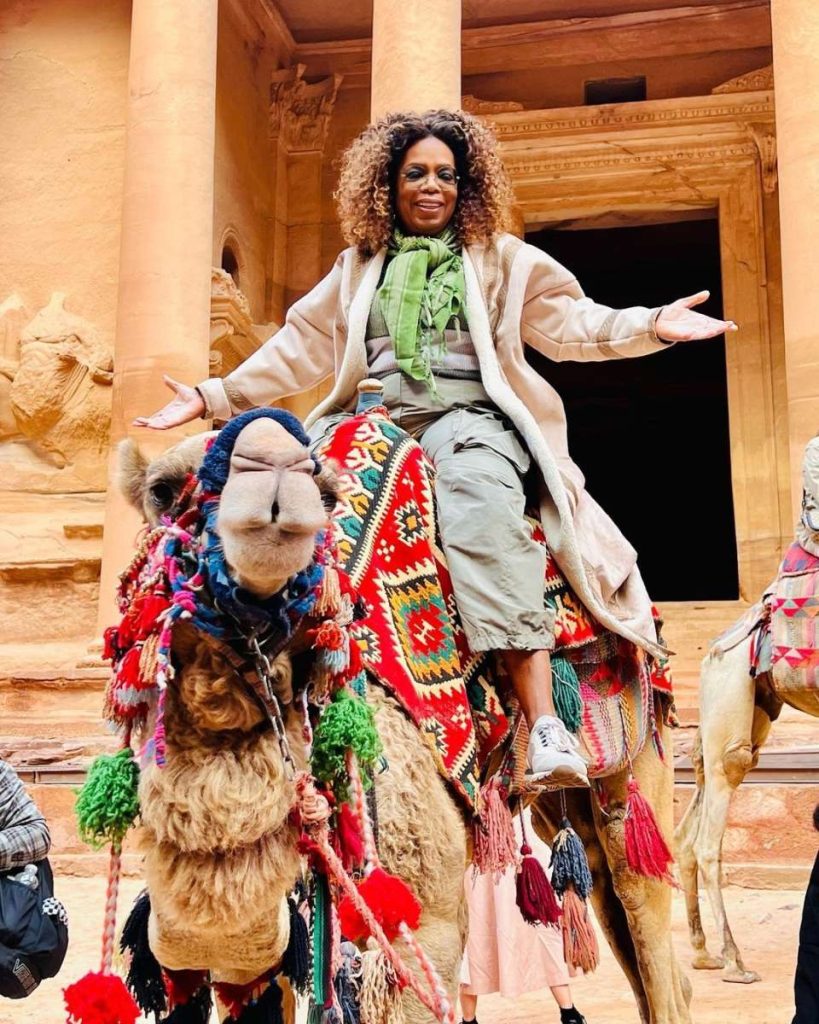 "It takes 3 days to really see it all we only spent 3 hours. Put it on your must see list if you haven't already!"

One picture saw Oprah pouting at the camera as she stood next to a sleepy camel. She rocked khaki trousers, a green scarf and a warm coat.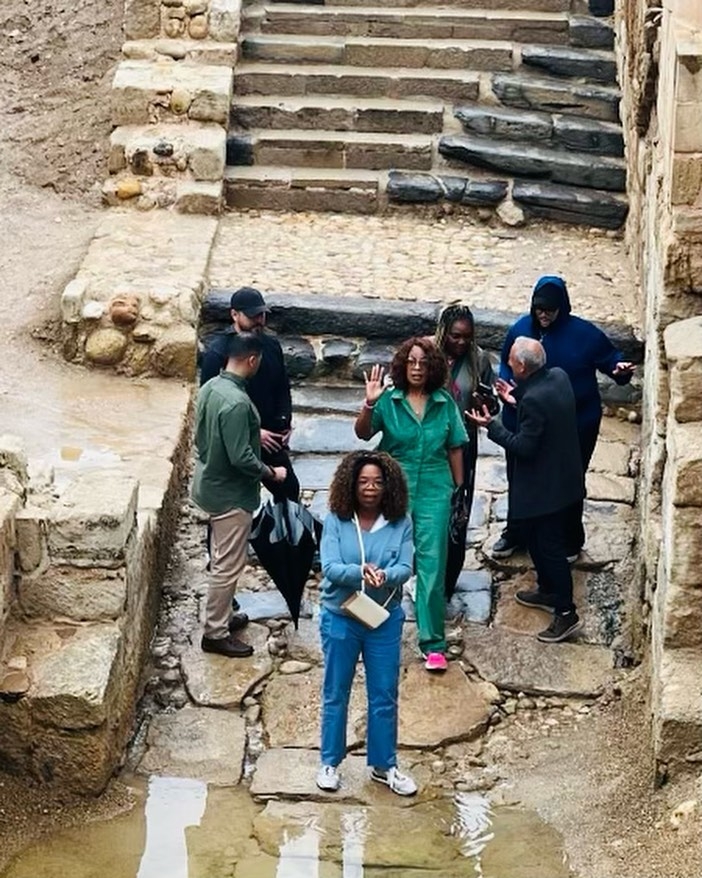 At one point, the two kept warm in gorgeous brown coats (called a furwa) as they relaxed in the sunny desert.

Winfrey's trip comes after she said she thinks Prince Harry and Meghan Markle should attend King Charles' Coronation.