Advertisement

Saumya also recollected her encounters with the welcoming locals who shared inspiring stories…reports Asian Lite News
Actress Saumya Tandon recently delighted her fans by sharing a video on social media, showcasing her visit to Kashmir. The actress went to Kashmir for a shoot but extended her work into a vacation as she was fully consumed by its beauty.
Saumya, who is known for her work in 'Bhabi Ji Ghar Par Hai!', expressed how she is in awe of the scenic beauty of Kashmir and praised how peaceful and easy it is to shoot and travel there.
With sheer delight, Saumya expressed her awe at the breathtaking beauty of the region and commended its peaceful ambiance, perfect for both shooting and travel. During her stay, she had the privilege of interacting with the warm and welcoming locals, who shared inspiring stories of progress and resilience.
Accompanied by a captivating caption, Saumya's post exuded her love for Kashmir as she wrote, "Falling in love with #Kashmir again. Shooting and holidaying. It's truly magical. #travel #holiday #traveldestination #india."
Immersing herself in the tranquility of Kashmir, Saumya Tandon embarked on a journey of discovery, captivated by the region's remarkable serenity. The actress marveled at the majestic landscapes that unfolded before her, capturing them in her video, which painted a vivid picture of the unparalleled natural beauty of Kashmir.
With each frame, Saumya showcased the scenic splendor of the region, from the snow-capped peaks of the mountains to the glistening waters of the iconic Dal Lake. The video captured the essence of Kashmir's allure, leaving viewers enchanted and yearning for their own visit to this paradise on Earth.
Saumya Tandon further highlighted the peaceful and serene atmosphere that prevailed throughout her stay. She emphasized how Kashmir offers a perfect blend of natural beauty and ease for shooting and travel. The actress felt a sense of calm and tranquility enveloping her, making her experience truly unforgettable.
She said, ""I am in Kashmir for a small shoot and extended it for a holiday. Shoot was pleasantly smooth and it's a wonderful travel experience. I always wanted to go to Dal lake in a shikara with flowers and I finally did it this time. Srinagar today looks totally geared up and prepared for G20. I will be stepping out of Srinagar these three days".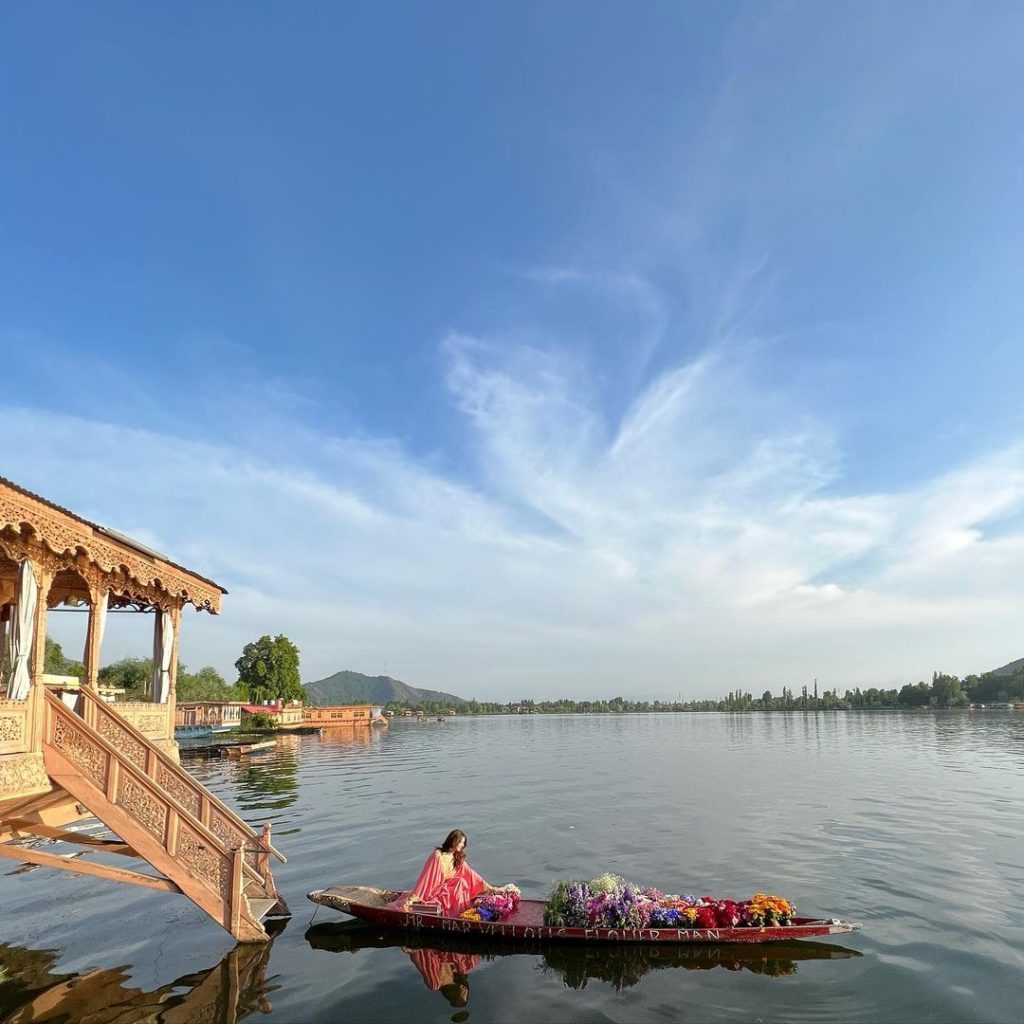 She also recollected her encounters with the welcoming locals who shared inspiring stories.
She mentioned, "Kashmiri locals are very welcoming towards the tourists and it was great to see their businesses and tourism pick up. I met some wonderful women entrepreneurs while shopping for rugs, pashmina and papier mache souvenirs, they are reviving the languishing arts and crafts of Kashmir and employing the local women as well as generating employment. I bought some precious local stuff".
During her time in Kashmir, Saumya had the privilege of engaging with the local community, whose warmth and hospitality touched her deeply. She was captivated by the inspiring stories of progress and resilience shared by the locals, leaving her in awe of the indomitable spirit of the people.
ALSO READ-Unique dry flower jewellery gains popularity
READ MORE-Aishwarya Rai Bachchan dazzles at Cannes