Advertisement

What better way to celebrate Siblings Day than by spending time with your siblings while cooking and trying out new dishes? These scrumptious and simple-to-make dishes are suitable for people of all ages, whether you're a foodie or a rookie in the kitchen. Here are some delicious and simple recipes from Voltas Beko that you can attempt with your siblings.

HOMEMADE PIZZA BAGELS

A fun twist on pizza that's easy to make and customizable to everyone's taste.

Ingredients:

4 bagels

1/2 cup of pizza sauce

1 cup of shredded mozzarella cheese

Your favourite pizza toppings (such as pepperoni, mushrooms, or bell peppers)

Method:

Preheat the oven to 375 degree F.

Slice the bagels in half and place them on a baking sheet.

Spread pizza sauce on each bagel in half.

Sprinkle shredded mozzarella cheese on top of the sauce and add your favourite pizza toppings.

Bake for 10-12 minutes in a microwave, its auto-cook program enables you to get your favourite recipes ready at the touch of a button.

Remove the pizza bagel and see if the cheese has melted properly. Cut into small pieces and serve.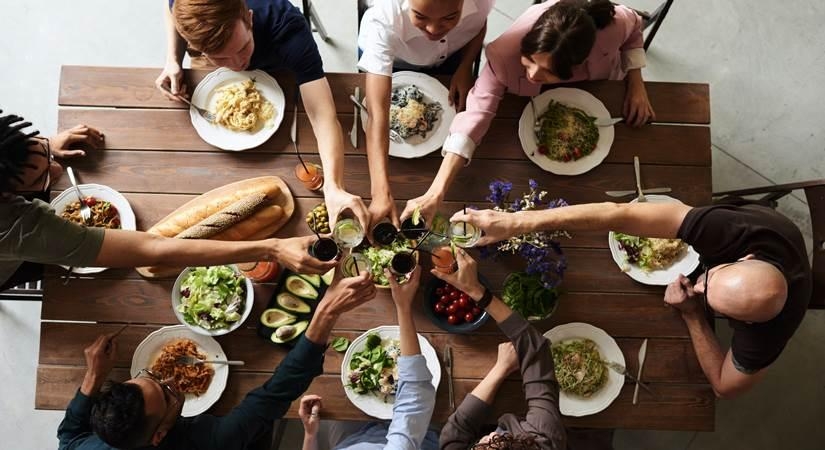 HOMEMADE SUSHI ROLLS

Roll up your sleeves and embark on a fun culinary adventure with your siblings as you create your own sushi rolls with unique fillings and flavour combinations.

Ingredients:

2 cups sushi rice

2 cups water

1/4 cup rice vinegar

2 tablespoons sugar

1 teaspoon salt

Nori sheets

Assorted fillings (avocado, cucumber, smoked salmon, crab meat, etc.)

Soy sauce

Wasabi

Pickled ginger (optional)

Method:

Rinse the sushi rice in cold water until the water runs clear. Drain the rice and cook it at a high degree for 7-10 minutes in microwave. In a small saucepan, combine the rice vinegar, sugar, and salt.

Once the rice is cooked, transfer it to a large bowl and add the vinegar mixture. Use a wooden spoon or spatula to gently mix the rice until it is evenly coated. Let the rice cool to room temperature.

Lay a sheet of nori shiny-side down on a sushi mat or a clean kitchen towel. Use wet hands to spread a thin layer of rice on top of the nori, leaving a 1-inch border at the top.

Add your desired fillings in a horizontal line in the middle of the rice.

Use the mat or towel to tightly roll the sushi away from you, using the border at the top to seal the roll.

Repeat with the remaining nori sheets and filling ingredients.

Use a sharp knife to slice the sushi rolls into bite-sized pieces.

Serve with soy sauce, wasabi, and pickled ginger if desired. Enjoy!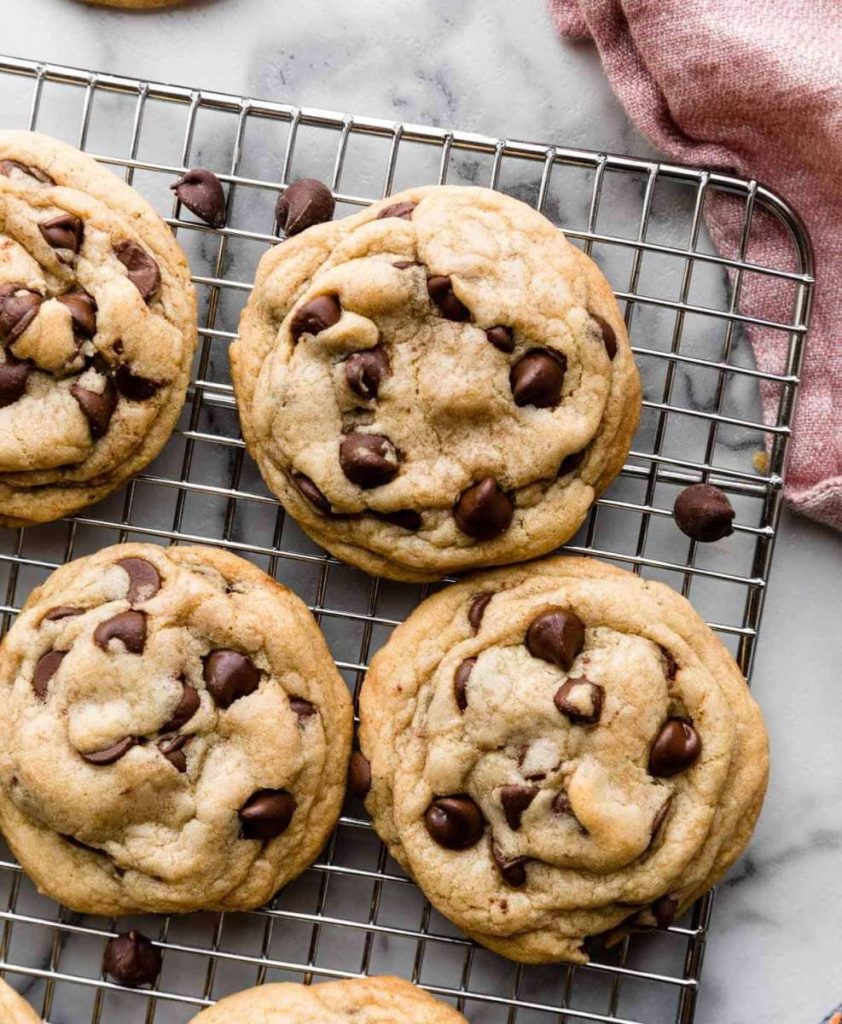 CHOCOLATE CHIP COOKIES

Get your sweet tooth fix and bond with your siblings while baking delicious chocolate chip cookies.

Ingredients:

100 grams unsalted butter – softened

1/4 cup tightly packed brown sugar – 50 grams

1/4 cup raw sugar – 50 grams, can use castor sugar or finely granulated white sugar

1 teaspoon vanilla extract or 1/2 teaspoon vanilla essence

1/4 cup whole milk

1.25 cups whole wheat flour – 150 grams

1 teaspoon baking powder

1/8 teaspoon salt

1/2 cup semisweet chocolate chips – 80 grams, can add milk, bittersweet, dark, or white chocolate chips

Method:

In a mixing bowl take unsalted butter, brown sugar, raw sugar, vanilla extract, and milk. Grease a baking tray or line it with parchment paper.

Begin to mix and whip the ingredients till the butter becomes nicely soft and fluffy.

Place a sieve on top of the bowl. Add whole wheat flour, baking powder, and a teaspoon of salt into the sieve. Make sure that the bottom of the sieve does not touch the whipped butter. You can also sift the flour separately.

With a spatula, gently begin to fold the sifted flour into the whipped butter, fold well and add chocolate chips.

Cover and refrigerate the dough for 15 to 20 minutes.

Take a portion of the dough and lightly roll or flatten it on a tray or use a cookie press or scoop a tablespoon from the dough.

Preheat your microwave at 190 degrees Celsius for 20 minutes, it comes with a digital display that will help you check if the cookies are baked properly.

Using a spatula, remove the cookies from the tray and place them on a wired rack. Let the cookies cool completely before storing or serving.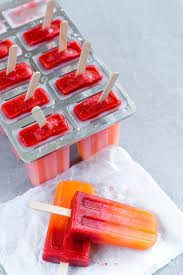 DIY POPSICLES

Beat the heat and spark your creativity by making your own icy treats with unique flavours, shapes, and colours.

Ingredients:

2 cups of fresh fruit (such as strawberries, mangoes, and grapes)

1 cup of water

1/4 cup of sugar

Popsicle molds

Method:

Firstly, in a blender take mango, 2-3 tbsp sugar, and 1 cup water, and blend to smooth mango juice.

In a popsicle mould, place a few strawberries and grapes slices. Pour the mango juice into the mold.

Cover and freeze in a refrigerator for 8 hours or until it sets completely. The cooling technology will ensure that the fruits in your popsicle remain fresh and intact by maintaining the correct temperature and humidity levels.

Finally, unmould the mango popsicle and enjoy.
ALSO READ-'How The Hell Did I Do It' : Ranveer Brar's chat with Karishma Mehta
Advertisement