Advertisement

'Tiger 3' also keeps you engaged in its drama. The chemistry of Tiger and Zoya is back and is indeed filled with a lot of emotions. It makes the film an interesting family watch…reports Asian Lite News
After 2017, we have finally got our OG spy back on the big screens. Yes, Salman Khan as Tiger is back in 'Tiger 3', and watching him again after around five years is nothing short of a treat. We got a chance to watch 'Tiger 3' and we can say it's a must-watch action entertainer.
As Tiger, Salman Khan has a different aura altogether. He's the messiest of all. He is unbeatable. Fun-loving, intense, brimming over with swag, adventurous, he is everything when it comes to his family. But 'Tiger 3', as a whole, is a unique film with an amazing storyline, amazing action sequences, mind-blowing VFX, surprising cameos, and the iconic BGM.
If we look at the storyline, it's unique. We can say that we as an audience have not seen such a story before. It's interesting and will keep you engaged throughout.
Coming to action sequences, they are truly amazing. They are something we only get to see in Hollywood films — that's the level 'Tiger 3' touches. Interestingly, there are 12 additional action sequences in the film. Adding zing to the range of action sequences are the top-notch VFX. They are awesome. The makers have forced on every detail.
'Tiger 3' also keeps you engaged in its drama. The chemistry of Tiger and Zoya is back and is indeed filled with a lot of emotions. It makes the film an interesting family watch.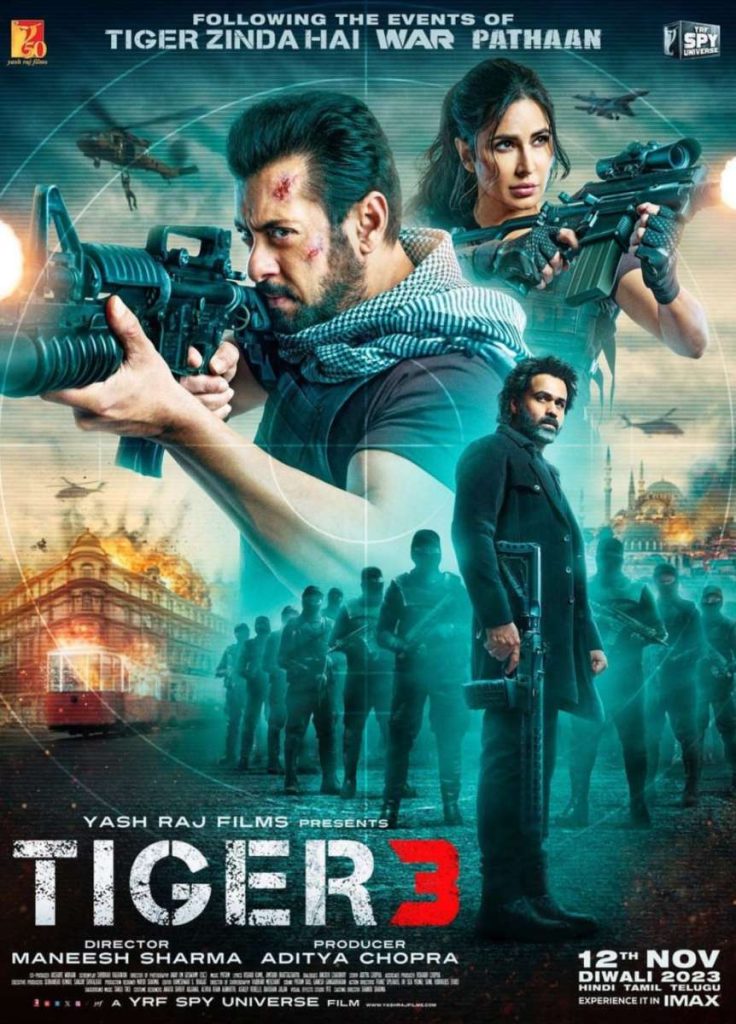 And last but not least, cameos: What we have seen in 'Tiger 3' is the coming together of the spy universe. From seeing Shah Rukh Khan as Pathaan to Hrithik Roshan as Kabir, they come as a surprise and at an apt time.
Count it as the final mission of Tiger, to save his family, which is very risky and life-threatening. It is mind-blowing and include some wonderful dialogue. What makes the film interesting towards the end is its mystery linking to 'War 2' and some other Yash Raj Film. So, there can only be one conclusion: 'Tiger 3' is an must-watch.
Film: Tiger 3
Duration: 156 minutes
Cast: Salman Khan, Katrina Kaif, Emraan Hashmi, Ranvir Shorey, Ashutosh Rana and Riddhi Dogra.
Produced by Aditya Chopra
Director: Maneesh Sharma
Rating: ****
ALSO READ-Katrina Kaif's Toughest Career Training for 'Tiger 3' Revealed
Advertisement