Advertisement

Hailing from a middle-class family that wanted him to pursue an engineering degree considering his academic scores, he admits never being much interested in the course despite doing well in it…writes Rafeek Ravuther
When several years ago, filmmaker Jayant Digambar Somalkar went with his cousin to 'see' a girl for him, he kept wondering what must be going in in her head. He knew this was something he must explore on 35 mm.
'Sthal' ('A Match'), his debut Marathi feature as a writer-director is now set to have its world premiere at the 48th Toronto International Film Festival as the only Indian film in the Discovery section.
"Of course, it feels great, I am honoured. It is a very personal film on many levels considering it has been shot in my village and with my own people," he tells.
The movie explores the tradition of arranged marriages in rural India, where the relentless pursuit of a girl's marriage overshadows the very sustenance of life and is narrated from the perspective of a young girl, Savita, highlighting patriarchy and colourism.
In fact, none of the people you see on screen are professional actors. Stressing that he wanted a very realistic approach, the director remembers it was not that he was closed to the idea of professional actors, just that the opposite happened very organically.
"I come from a region where Marathi is spoken with a different accent and it was important to have people who could do justice. Many of my own family members are involved," says Somalkar, who also co-directed the series 'Guilty Minds'.
Even as more small films are focussing on urban settings and an increasing number of independent film directors seem to prefer exploring urban anguish, he says for him the phrase going back to roots does not really apply.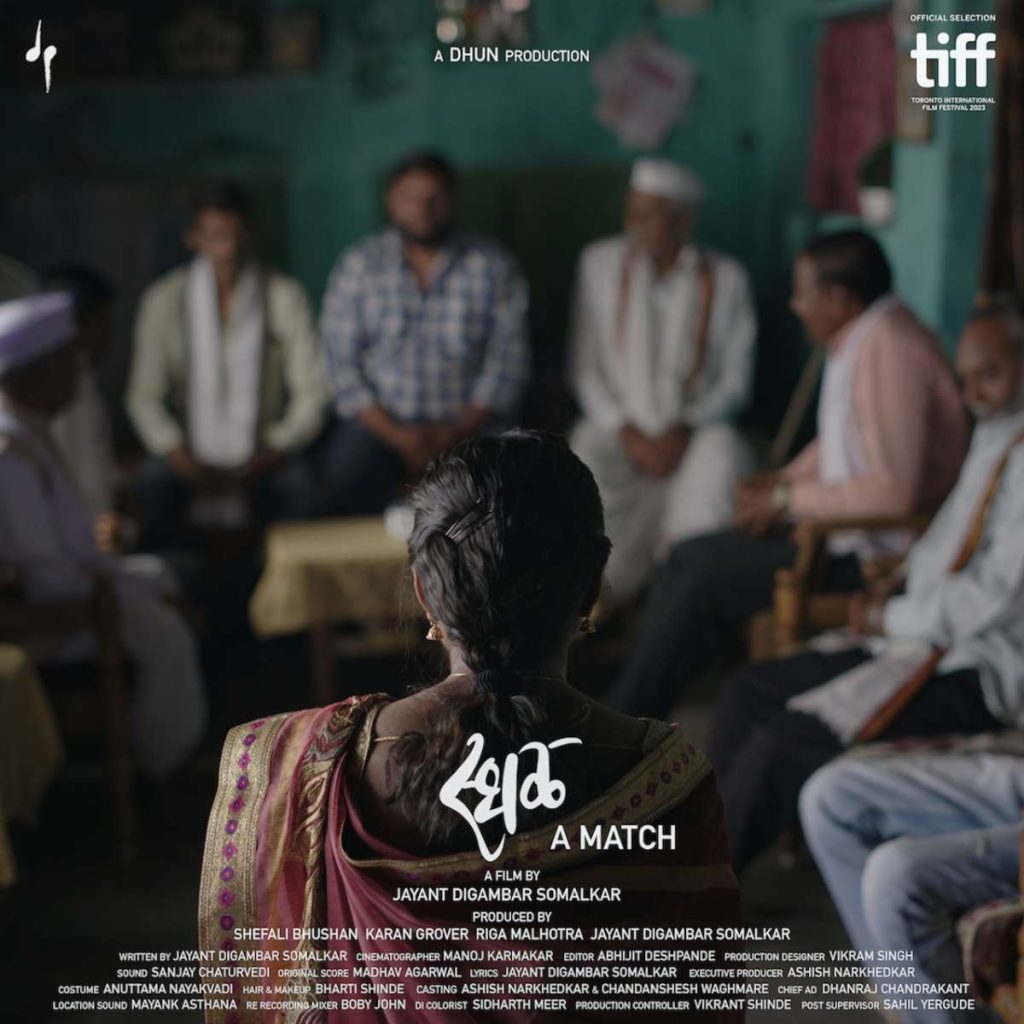 "I never left my village… even in the films before this one, the settings and sensibilities have been rural. I have a lot of stories to tell from my area, and would rather explore them authentically rather than parachute myself in an alien culture which is not familiar," says Somalkar, who also made the award-winning short 'Iyatta: Class' (2016)
Hailing from a middle-class family that wanted him to pursue an engineering degree considering his academic scores, he admits never being much interested in the course despite doing well in it.
"I was mostly involved in college festivals and other things. And I did not have a plan B when I moved to Mumbai. There was much struggle, but I am glad I stuck around," smiles the director and writer, who has also written scripts for television.
Somalkar, who worked on 'Guilty Minds' for four years, says it proved to be a great learning experience and introduction to a new format. While he is working on the second part of the series, besides another Marathi film, he feels that OTT has opened up options for many independent filmmakers.
"Of course, every director still prefers a theatrical release," he concludes.
ALSO READ-'My father is my biggest inspiration'
Advertisement