Advertisement

With such a talented team and a gripping storyline, 'O Baby' promises to be an exciting thriller that audiences won't want to miss….reports Asian Lite News
The much-awaited first look poster of the upcoming film 'O Baby' directed by Ranjan Pramod and produced by Dileesh Pothan has been unveiled, and it has left the audience intrigued.
The poster features a forest background in a dark mood, which hints at the drama thriller genre of the film.
The film is a collaboration of two popular creatives in the industry, Dileesh Pothan and Ranjan Pramod, who have joined hands for the first time to deliver this project.
The rest of the cast and crew are new faces making their debut in the industry, adding freshness and new talent to the film.
Speaking about the film, director Ranjan Pramod said, "We have put a lot of effort and hard work into making this film. We hope the audience will appreciate our work and enjoy watching the film."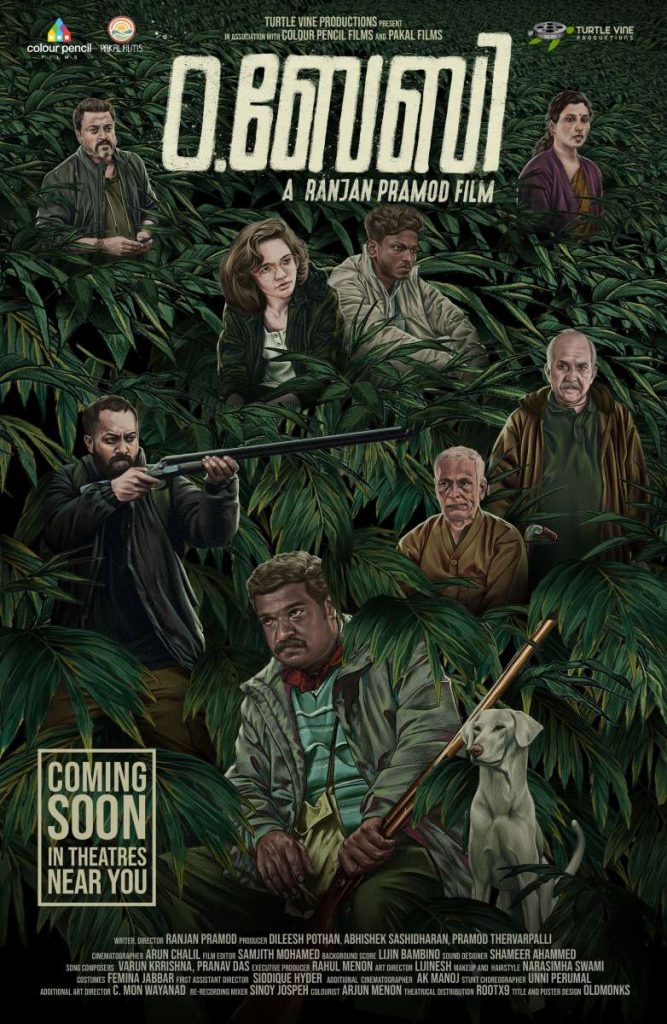 The film features a talented cast comprising Dileesh Pothan, Haniya Nafisa, Devadattan, Saji Soman, Raghunath Paleri, Vishnu Agastya, Gopalakrishnan, Dr.Shinu Shyamalan, Diya, and Atulya, who are all set to impress the audience with their performances.
The film is co-produced by Abhishek Sasidaran, Pramod Thevarpalli, and Dileesh Pothan, who have joined hands to deliver a quality film that promises to entertain the audience.
The crew of the film includes writer-director Ranjan Pramod, camera by Arun Chalil, executive producer Rahul Menon, editor Samjith Muhammed, associate director Siddique Hyder, and song composers Varun Krishna and Pranav Das. The film also features sound design by Shameer Ahammed, background score by Lijin Bambino, and art direction by Lijinesh.
Stunt master Unni Perumal and costume designer Femina Jabbar complete the team, making sure every aspect of the film is top-notch.
With such a talented team and a gripping storyline, 'O Baby' promises to be an exciting thriller that audiences won't want to miss. The film is set to release soon, and fans can't wait to see the magic this team has created on screen.