Advertisement

Buying The Perfect 10 gives the reader access to a QR code that will take them to her exercise videos. The energetic coach also got the audience to do some of her exercises without leaving their chairs…reports Asian Lite News
"Results are about how you feel – are you waking up brighter, sleeping better, feeling less stressed or doing day-to-day tasks without groaning," pointed out celebrity fitness coach Yasmin Karachiwala as she listed the benefits of keeping fit at the 42nd Sharjah International Book Fair.
Karachiwala, who has a fitness studio, was discussing her new book The Perfect 10: 10 minute workouts you can do anywhere with film journalist Manju Ramanan.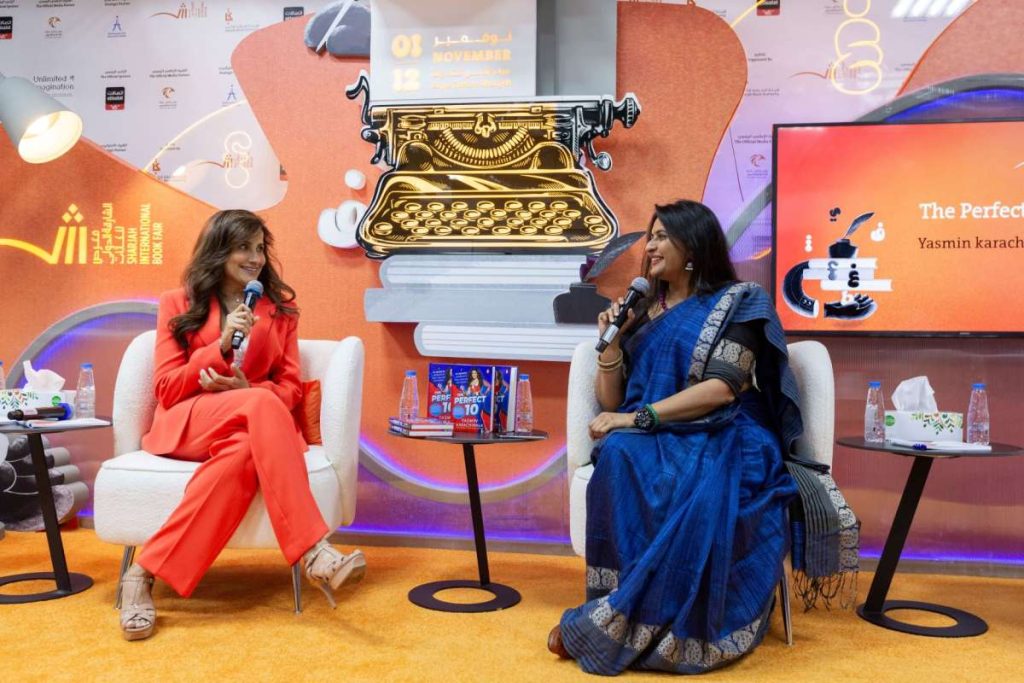 The Bombay-born, US-educated author and fitness expert whose first book Sculpt and Shape: The Pilates Way was well-received, noted that the new book was ideal for those who lacked time or motivation to work out. "I make money because people don't move," she stated.
Karachiwala categorised people into different groups based on their workout habits or lack of it — the overachievers who worked too hard, the steadfast who exercised regularly, the dreamers who only dreamt of a fit body, the dippers who worked for a short time and dropped out, the goalies who set goals, groupees who exercises in groups, the walkers, sports hobbyists, reluctants, and busy bees who had no time for it. She said her book was apt for the busy bees as it gave 25 stacks of 10-minute workouts.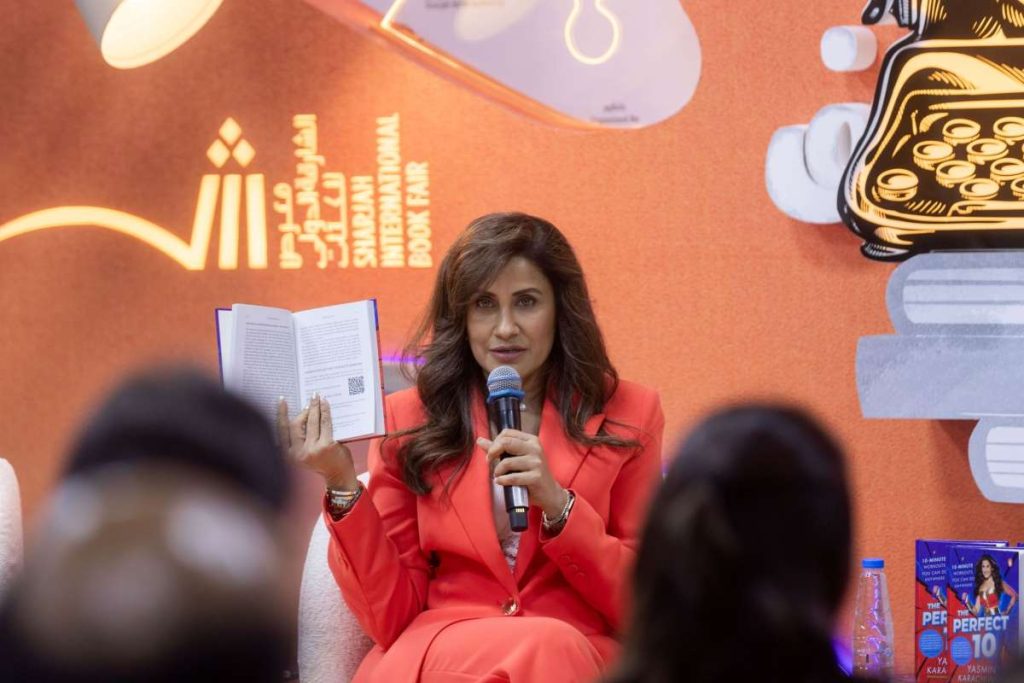 Buying The Perfect 10 gives the reader access to a QR code that will take them to her exercise videos. The energetic coach also got the audience to do some of her exercises without leaving their chairs.
The fitness advocate also asked her audience to take intermittent fasting with caution. "If it is done with planning, it is okay. But if all you can think about is food during the fasting time, it is not for you," she advised.
"Abs are made in the kitchen", she pointed out, and advised against abusing one's body with food. She does not take cheat days, only cheat meals like a biryani. She stressed the need to follow proper nutrition and hydration and build muscles.
One of the best fitness trainers in Bollywood, Yasmin's clientele includes Kareena Kapoor, Katrina Kaif, Deepika Padukone, and Alia Bhatt. Interestingly, filmstars do not expect to be treated differently and are very disciplined about working out despite their long work hours, she disclosed.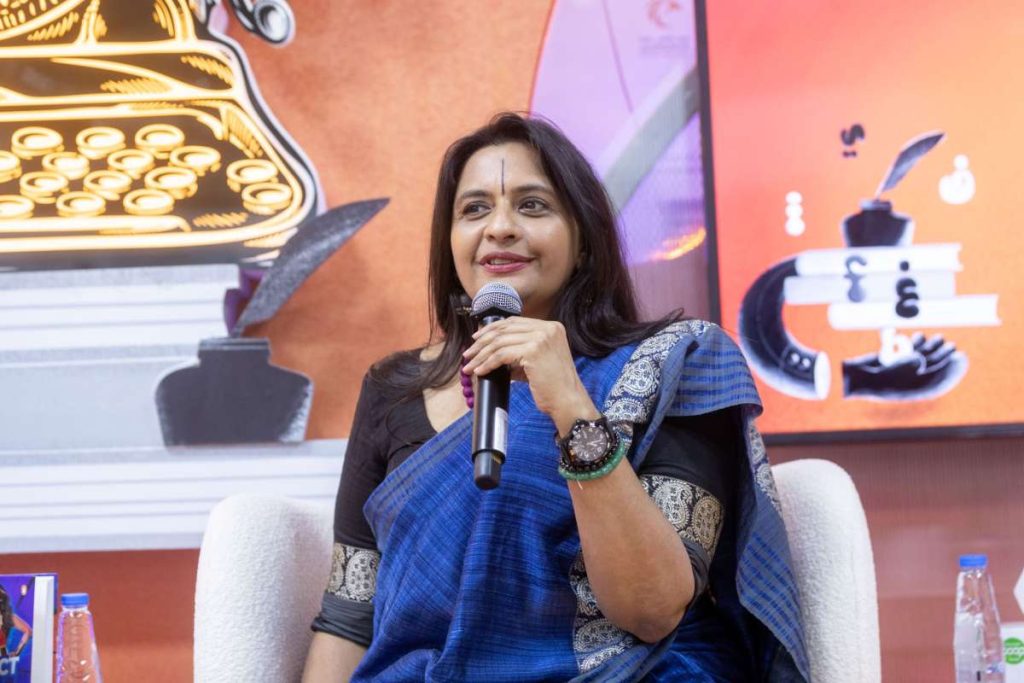 A winner of numerous awards including the Best Fitness Instructor award at Vogue Fashion Awards 2013, Karachiwala has a large fan following on instagram and YouTube. Her food recipes on social media are also popular with followers.
ALSO READ-Role of AI in enhancing visitor experience & library services
Advertisement