Advertisement

The students watched a quick video of the training to go to space, after which they heard from Williams about her pioneering experience of running the Boston marathon in space…reports Asian Lite News
"Whatever you want to do in life, first get to the starting line, remember what you learnt in kindergarten, and stop to take a look at the foliage," said celebrated Indian-origin astronaut Sunita Williams to the UAE's schoolchildren about the lessons she learnt from her journey to space at the 42nd Sharjah International Book Fair (SIBF).
"I didn't realise that being a diver and helicopter pilot would put me in line for going to space", the inspirational American astronaut told the packed room.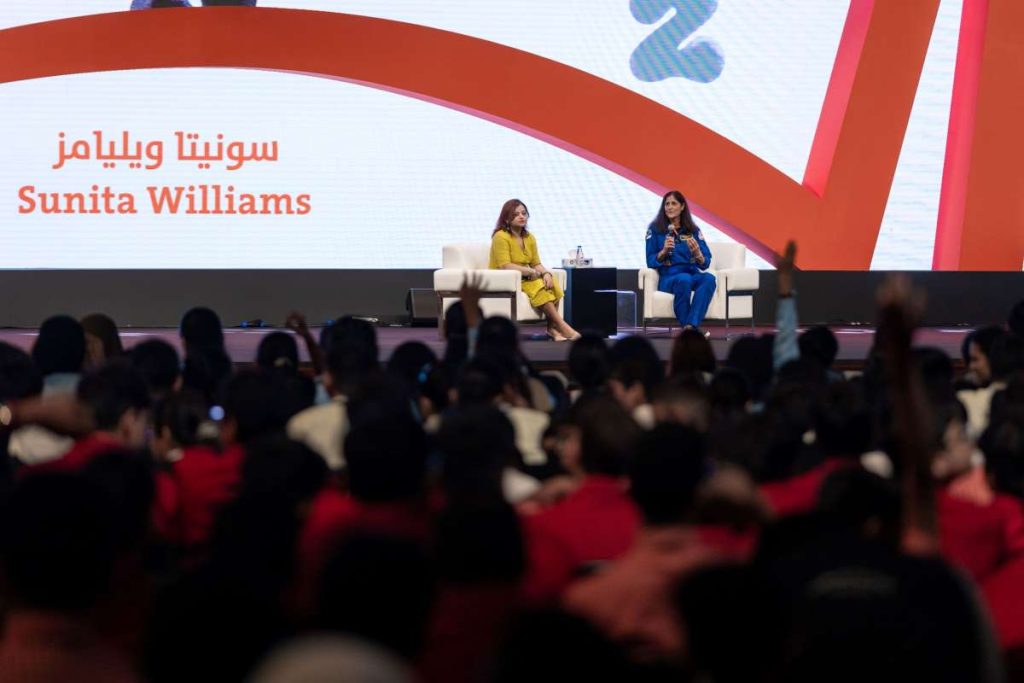 An athlete and swimmer from a young age, the astronaut confessed that although she did not know what to do after high school, she joined the Naval Academy on her brother's advice where she learnt to be a diver and pilot.
The students watched a quick video of the training to go to space, after which they heard from Williams about her pioneering experience of running the Boston marathon in space.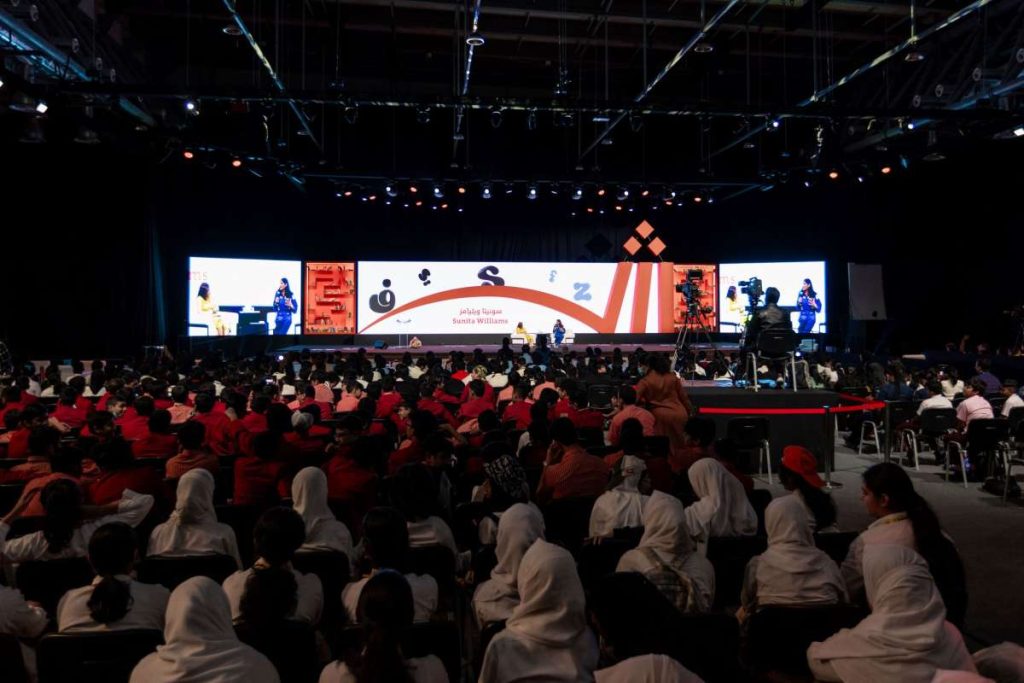 She spoke of the planned mission to the moon and building a space station on the moon. Williams, who has been working on the Starliner spacecraft for the past eight years, revealed the mission is expected to take off next year. The astronaut patiently answered the brilliant questions that schoolchildren from various schools – many of whom expressed a desire to pursue a career in space – directed at her.
She commended the UAE's "robust space programme" and how she had an opportunity to work with the two Emirati astronauts who have already completed their space missions as well as the two astronauts who are preparing for their journey.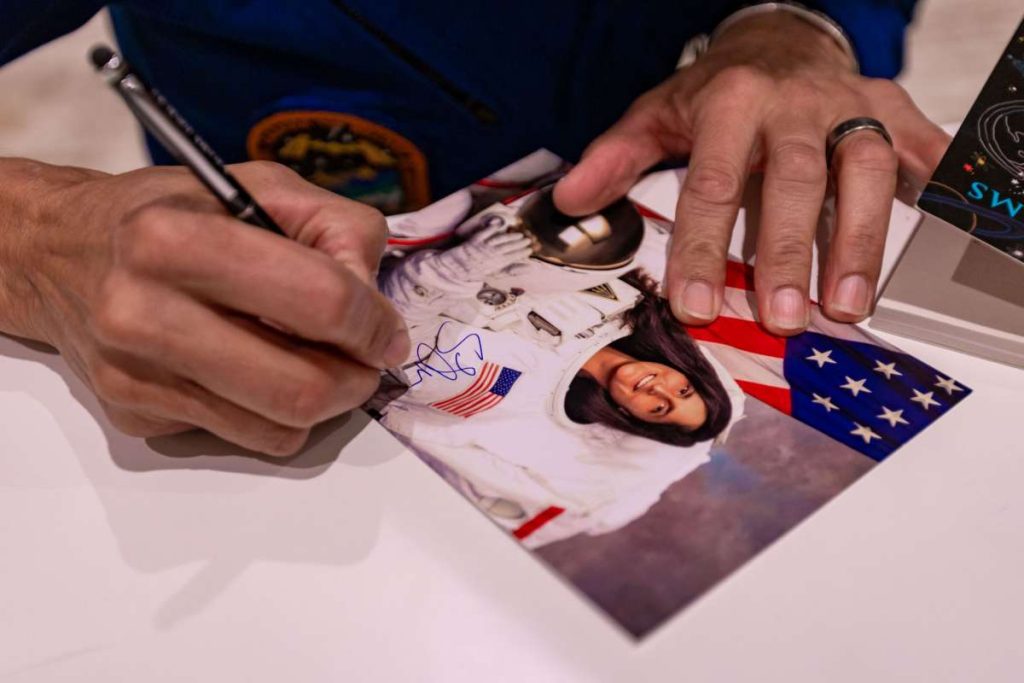 "Recently, (Hazza ِِAl Mansouri, the first Emirati astronaut in space) and I did some preparation studies on how to transfer cargo on the moon, and also did some underwater diving in California to imitate what we are going to do on the moon. I have had some great interactions with all four of them and look forward to Nora Al Matroushi and Mohammed Al Mulla flying."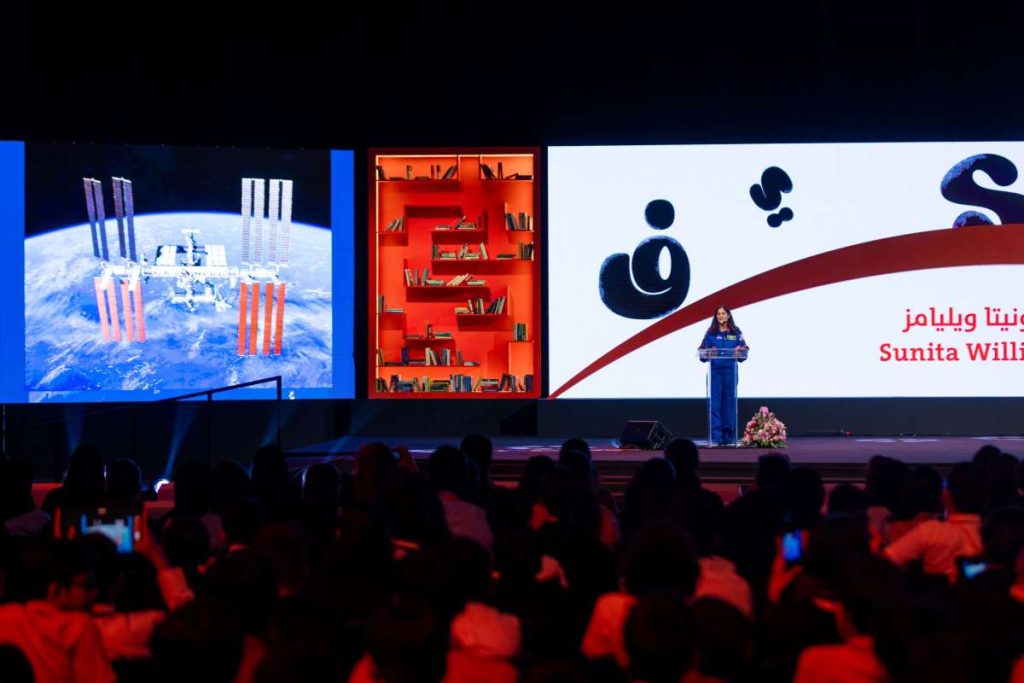 The Indian-American said she was both scientifically and religiously driven:. "When I saw the planet Earth from the window of the space station, I felt the hand of God telling me that our planet is an amazing place and that I could feel my perspective change."
She praised the UAE's efforts in organising COP28 and throwing light on climate change and the earth's fragility. "Our spaceship Earth is the only spaceship we have, and we should make sure we are treating each other well on this planet," she reminded the audience.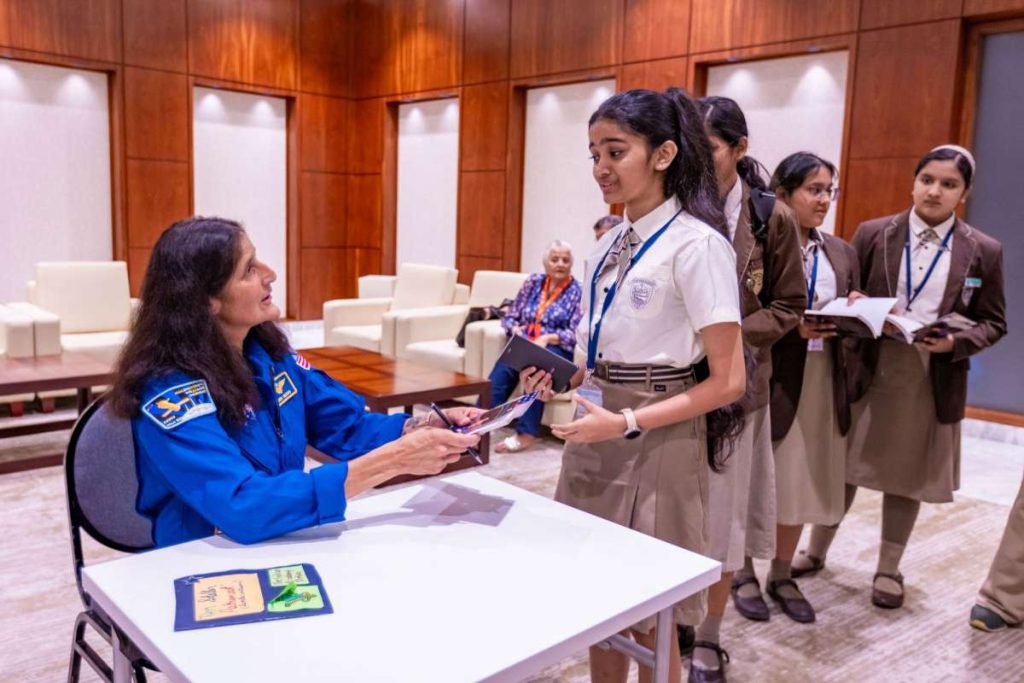 Williams, who disclosed that the book she found truly inspirational was The Martian, had special advice for girls: "Don't be afraid to do anything, just get out and do it."
ALSO READ-'To Be a Writer, Just Write'
Advertisement