Advertisement

During the National Ganga Council meeting, PM Modi also emphasised on ways to enhance various forms of herbal farming along the river Ganga….reports Asian Lite News
Prime Minister Narendra Modi, while recently chairing the National Ganga Council, said that the meeting of the Council provides a great opportunity to discuss ways to further strengthen the Namami Gange initiative and also spoke about ways to enhance cleanliness efforts including expanding the network of sewage treatment plants in the smaller towns.
Stating that the purity of the river Ganga is a common heritage, PM Modi said our forefathers have given us a precious heritage and it is our destiny to hand over this heritage to future generations in the same condition and with the same purity.
Modi chaired the National Ganga Council meeting via video conferencing in Kolkata. During the meeting, PM Modi also emphasised on ways to enhance various forms of herbal farming along the river Ganga.
The meeting was held at INS Netaji Subhas, Hastenings, Kolkotta. The Chief Ministers of West Bengal, Uttar Pradesh, Uttara Khand, Jharkhand and Deputy Chief Minister of Bihar, 8 Union Ministers, Vice Chairman of NITI Ayog, four secretaries to Govt. of India and Mr Ashok Kumar, Director General, Namami Gange, were present.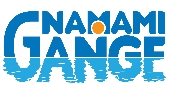 Earlier the PM also inaugurated 7 projects and laid foundation for another 5 projects of Namami Gange. The total cost involved is Over Rs 2400 crores.
Prior to the meeting, PM Modi also laid the foundation stone and dedicated Namami Gange and Drinking Water-Sanitation Projects to the nation via Video Conferencing. PM Modi also inaugurated the 7 sewerage infrastructure projects (20 Sewage Treatment Plants and a 612 km network) at a cost of more than Rs 990 crore.
These projects will benefit municipalities of Nabadwip, Kacharapra, Halishar, Budge-Budge, Barrackpore, Chandan Nagar, Bansberia, UttraparaKotrung, Baidyabati, Bhadreshwar, Naihati, Garulia, Titagarh, and Panihati. These projects will add the Sewage Treatment Capacity of over 200 MLD in the state of West Bengal.
Prime Minister Modi also laid the foundation stone for 5 sewerage infrastructure projects (8 Sewage Treatment Plants and 80 Km Network) to be developed under the National Mission for Clean Ganga (NMCG) at an estimated cost of Rs 1,585 crore.
These projects will add 190 MLD new Sewage Treatment Plants capacity in West Bengal. These projects will benefit areas of North Barrackpore, Hooghly-Chinsura, Kolkata KMC area- Garden Reach and Adi Ganga (TollyNala) and Mahestala town.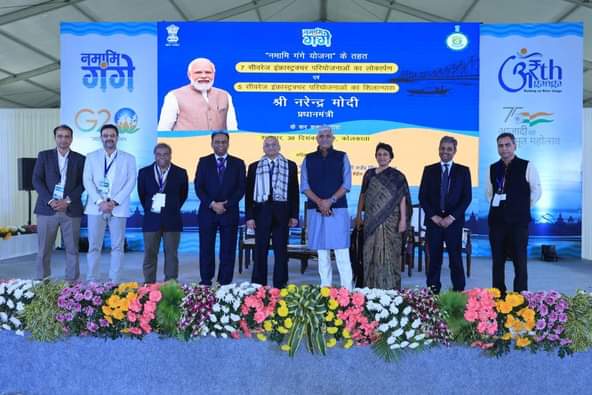 Moreover, PM Modi expressed the hope that Council members through their vast experience and leadership will provide ideas and ways to take the initiative further.
Modi, while elaborating on River Ganga as navigational waterway informed that over 1000 waterways are being constructed in India and conveyed that our aim is to make modern cruise ships sail in Indian rivers.
With the substantial development of waterways, India's cruise tourism sector is all set to embark on a grand new journey.
Modi announced that on January 13, 2023, World's longest river cruise will sail from Kashi to reach Dibrugarh via Bangladesh travelling 2,300 km.
In the same meeting, there were some issues flagged and shared by the Chief Ministers of the Member States of Uttarakhand, Uttar Pradesh, Jharkhand and West Bengal and Deputy Chief Minister of Bihar.
Mamata Banerjee, the Chief Minister of West Bengal, raised the issue of river bank erosion in some areas of West Bengal and requested the Centre to formulate a mechanism for flood control and management programme in consultation with the States.
Banerjee also flagged the issue of erosion and related issues in the coastal belt in West Bengal and asked the Centre to help the states technically and financially to formulate a framework for the protection of coastal regions through appropriate financial support. West Bengal CM mentioned the importance of the protection of the Sunderbans area, as well as that of Ganga SagarMela, observed every year in which millions of people take part, in spite of the fact that the Ganga Sagar has serious issues related to inaccessibility.
Yogi Adityanath, the Chief Minister of Uttar Pradesh, reiterated in the meeting that more than 200 million taking a dip in the clean water of Ganga during Kumbh Mela 2019 is a reflection of the improved water quality and biodiversity in the river.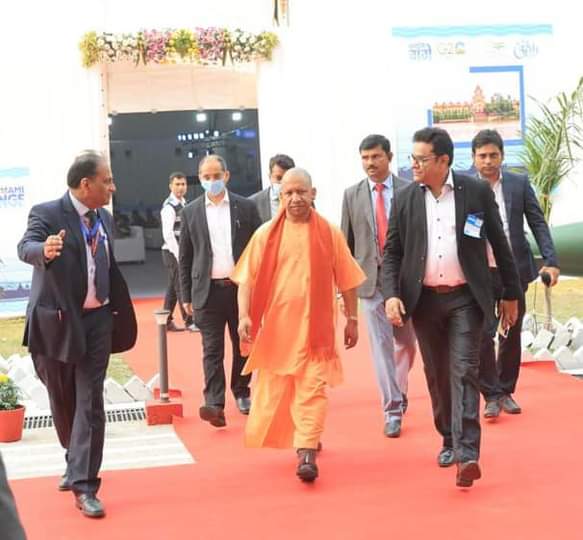 He reinforced that by 2025 when the next Kumbh Mela will happen, the sewerage projects in Uttar Pradesh will be completed.
Mentioning the work being done for the rejuvenation of small rivers in Uttar Pradesh, he informed that 75 projects are being undertaken. In Uttar Pradesh, all facets of Ganga Rejuvenation are being holistically addressed. The CM also reinforced that steps under Arth Ganga will continue to be taken in the State to make Namami Ganga a self-sustaining river rejuvenation model.
The Namami Gange has been selected by the UN as one of the top 10 Eco restoration flagship programs of the world, from among 160 environmental restoration and conservation projects across the world.
Mr Ashok Kumar, Director General, Namami Gange, received the award on behalf of Govt. of India and National Mission for Clean Ganga at the COP15 meeting in Montreal.
Organisers Namami Ganges thanks the state government of West Bengal and Chief of Naval Saff, Admiral HariKumar, Commodore Rithuraj Sahay and his team for allowing NMCG to use its premises for this prestigious and VVIPs studded event.