Advertisement

Pandemic-hit years turned out to be the best years in the history of the air cargo industry, says V.K. Mathews of IBS Software. An Interview by Abhish K. Bose.
VK Mathews is the Founder and Executive Chairman of the IBS Software (www.ibsplc.com), one of the leading travel technology companies in the world. Mr Mathews founded IBS Software 25 years ago, in Trivandrum, India, with a vision to redefine the future of travel through technology innovation. Today, IBS is a global corporation, serving over 200 clients worldwide, which include some of the best and biggest airlines, busiest airports, leading cruise lines, top oil & gas companies and renowned hotel groups in the world. IBS' business operation spreads across all geographies, employing over 3,500 professionals from 30 nationalities.
Unlike the IT services company that make up an overwhelming majority of the Indian IT landscape, an IT product SaaS company like IBS Software is at the higher end of the value chain, where they are the architects, designers and builders of technology products which typically address the needs of the industry 10-20 years ahead. IBS Software employs a platform-based, SaaS service model to comprehensively address the technology needs of the travel and transportation industry. Its innovative software solutions are used by industry leading corporations; 10 of the 15 largest airlines, 4 of the 5 largest oil and gas companies and over 80 of the largest hotel chains in the world use IBS' software platforms for managing their mission critical operations.
In one of the largest PE investments in an Indian IT product company, Apax Partners LLP invested USD 450 million in IBS Software in May 2023 for a minority shareholding, valuing the company at USD 1.50 billion.
VK Mathews is a thought leader in the global aviation industry and is a speaker at various international travel events and seminars. He was the Executive Council member of NASSCOM, past Chairman of Confederation of Indian Industries (Kerala State) and the current Chairman of the Group of Technology Companies (GTech), Kerala. He has received several awards from the government, media and trade associations including Management Leadership Award, Businessman of the Year Award, IT Man of the Year Award, Millennium Leadership Award and Enterprise Excellence Award.
VK Mathews holds a Master's degree in Aeronautical Engineering from the Indian Institute of Technology, Kanpur, and had executive management education from Harvard Business School, Boston, USA. Asian Lite's Abhish K. Bose meets VK Mathews and discusses on his experiences as an entrepreneur.
Excerpts from the interview:
Abhish K. Bose: Could you shed some light on your early days, both as a student and as an employee?
VK Mathews: I was born into a traditional, middle class family in Kizhakkambalam, near Kochi in central Kerala. I had my schooling and pre-university education in private institutions in the district. I liked science and math, so it was no surprise that I enrolled for engineeringstudies. When I graduated, good engineers were at a premium and jobs were available, but I wanted to pursue higher studies and thus enrolled for M Tech in Aeronautical Engineering in IIT, Kanpur, where I had taken computer science courses and also had to do a lot of computer programming work as part of my thesis work.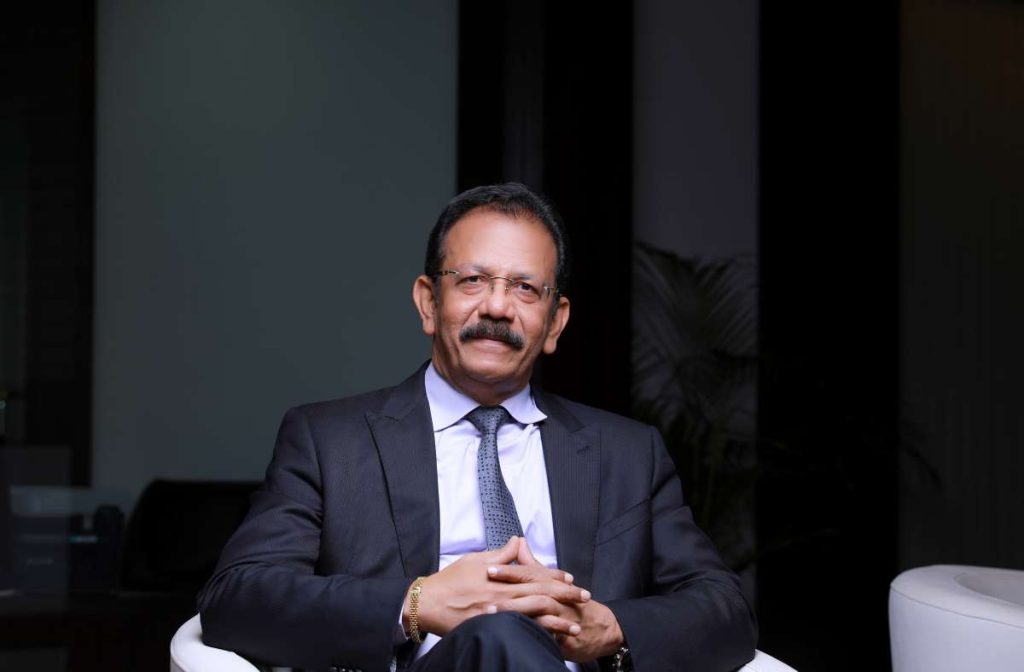 I started my professional career as a computer science faculty in the Indian Army. Later, I joined the IT division of Air India, and was part of the team that first implemented Air-India's computerised passenger reservations systems world-wide. Two plus years later, I joined the Emirates Group in 1984 in Dubai, and remained with the group for about a decade and half. It was a defining period of my career, when I had the opportunity toformulate and implement IT strategies for the airlines' global operations and support its ambitious growth plans. At the time of leaving, I was the General Manager-IT for the airline.
Abhish K. Bose: You launched an IT firm in 1997 by abandoning a lucrative job. Could you explain the travails you faced initially?
VK Mathews: As with any entrepreneurial venture, the initial days were tough, both for securing contracts from airline customers and for equipping the team to be technically and culturally ready for serving a global clientele. Investing the entire life savings to start an IT company, and that too in Kerala, had inherent risks. The risk was higher because IBS was specializing in modern technology, when most of the demand was for legacy technology work, especially because of the booming Y2K demand. IBS was treading a lonely track as a product company, when all of the Indian industry was in IT services – it was narrated by competitors as similar to an attempt to selling Ambassador cars in competition with the Mercedes and BMWs. In a product business, we have to invest heavily in R&D to build products without any guarantee of market success. The major challenges for a product company are product fitness for market acceptance, domain expertise to build next-gen products and funding for R&D and global sales and marketing.
IBS was also confronted with a host of external challenges; the internet bubble burst of 2000, Swissair Group, which was our biggest customer and a JV partner going bankrupt in 2002, the airline industry slowing down due to 9/11, spread of SAARS virus in 2004 and the global financial crisis in 2008 and the Covid-19 pandemic now.
Abhish K. Bose: The IBS started off as a software solutions provider in the aviation sector. Could you elaborate a bit on the services being provided to this sector?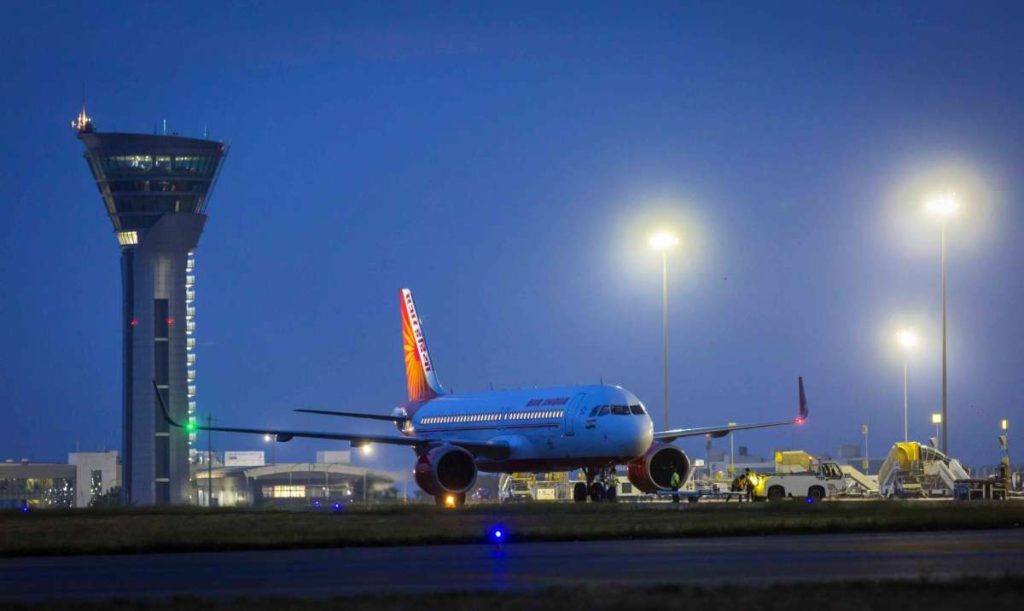 Abhish K. Bose: Apart from the aviation, do you serve other sectors too?
VK Mathews: Yes, our portfolio of products covers the entire travel industry. On the non-aviation side, our software platforms are used for managing certain mission critical operations of oil and gas majors, cruise lines, hotels and tour operators. On the consulting and digital transformation side, we help our travel industry customers system integration and implementation services, apart from business process consulting and change management services.
VK Mathews: IBS Software is an enterprise SaaS company for the travel industry, providing end-to-end technology support – that are reliable, scalable, functionally superior, easy to use and cost-effective – across all process areas – airline passenger services, cargo and logistics operations, flight and crew operations, airport operations and aircraft maintenance engineering. No other company in the world offers this range of IT products and such a broad portfolio of solutions to the aviation industry as IBS Software.
Abhish K. Bose: How do you assess the individualistic software services demands of your clients and how do you design the software? Is it based on the specific needs of the clients? Could you explain a little?
VK Mathews: We are a vertical SaaS Company for the travel industry and our platforms are built for the customer community at large. We don't customize our products for addressing the specific requirements of customers. We encourage customers to use the platform and take advantage of the best in class processes that the system supports. The individualistic requirements of customers, if any, are addressed by configuring the product (than customizing it) to support differentiated business processes that will give the expected competitive advantage to the customer in question. Customization is expensive and difficult to maintain. Customization will move the customer away from the core product and thus will not be able to benefit from the huge R&D efforts that go into the product.
IBS is more than a technology vendor; we are a trusted partner to our customers. We help our customers achieve their business goals by facilitating business innovation and supporting such innovative business processes using next generation systems. This way IBS helps and facilitates their business transformation. We invest in developing the product continuously to be at the innovative forefront, with the help of our own domain specialists, industry experts and taking inputs from our customers.
Abhish K. Bose: The Covid 19 pandemic had paralyzed business in an unprecedented manner. How did it affect your company?
VK Mathews: The travel industry was one of the worst hit by the pandemic. For almost a year passenger airlines were grounded as international travel was halted. This meant that the belly capacity of passenger planes became unavailable for cargo transportionm, resulting in increased freight rates. In fact, the years 2020, 2021 and 2022 turned out to be the best ever years in the history for the air cargo industry. The full annual revenue was achieved within six months, not on account of increased cargo volumes, but on account of increased pricing and yield.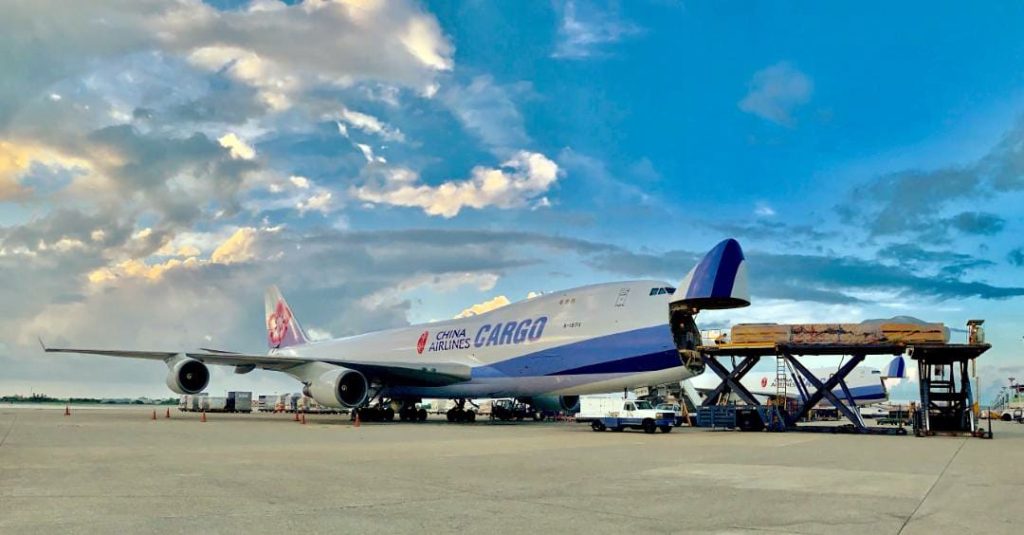 This came as a blessing for a lot of airlines which were otherwise bleeding. It helped us shore up our revenue as we are the leading suppliers of air cargo management platform globally. Since, our systems are mission critical for airlines to operate, and since companies were relying heavily on technologies to survive during the pandemic, we were able to recover much faster than our target segment.
Abhish K. Bose: The pandemic has brought about the work from home culture. There has been a unanimity among the IT firms in adhering to this practice post pandemic. How is this going to transform the employer employee relations, and the financial investments in the sector?
VK Mathews: Indian IT companies were one of the early adopters of the remote work model to tide through the pandemic and some of the companies continue to function in that manner even today. While Work from Home (WFH) does have its advantages – especially in giving flexibility for employees – it has several challenges as well. Inducting new employees, especially freshers, developing and maintaining the organizational culture, brainstorming, innovation and cocreation, creating the sense of community and culture are all important aspects of our business life. A combination of WFH and WFO as a hybrid model should be the way forward. It will however be a fundamental requirement for employees to stay accessible to the office and be able to attend to office as needed on short notice. This will become a norm and may cause a round of inevitable churn and realignment, considering that a lot of employees relocated to their native places during the pandemic and some of them still continue to stay remotely, out of reach from their offices. I don't think there should be and there will be any significant transformation in the employer-employee relationship nor the extent of financial investments merely on account of the new work model adopted.
Abhish K. Bose: How are you maintaining your relationship with your employees in the firm? The IT sector is a high work pressure sector and what are the facilities that you provide to the employees so as to relieve their mental pressure?
VK Mathews: IBS is an equal opportunity employer. The company aims to attract, develop and retain the best talent by offering unique work experiences, world class facilities, industry indexed compensation benefits and excellent welfare schemes. Employees enjoy facilities like paid holidays, working from home option, flexi timing, and personal day off. Concierge services are provided to relieve employees of personal errands and payments. An in-house recreation team "Reflections", takes care of fun, frolic and games at workplace all year round.
With the right mix of fresher's, experienced professionals, technical and non-technical cadres, IBS has a diverse workforce from different backgrounds with varying levels of expertise and skill sets. On IBS rolls are people belonging to 30 different nationalities bringing in a potpourri of culture, tradition and customs. Employees are encouraged to respect geographical sensitivities, venerate religious sentiments, revere local conventions and embrace diversity in all forms. By appreciating differences amongst themselves, IBS employees quickly imbibe a global perspective, become well rounded and ultimately develop into better human beings. 9. The IBS has acquired eight IT companies from various countries including the U.S, Europe, Canada and India. Is there any further expansion in the offing? We look at both organic and inorganic options for pursuing growth. If we see synergy in acquiring firms or businesses, we will certainly consider it.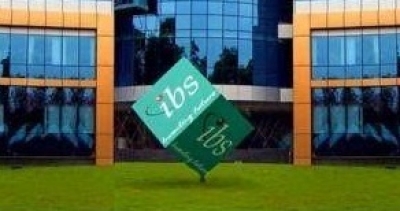 Abhish K. Bose: Apax funds will acquire Blackstone's minority stake in IBS Software for about $450 million. What are your views on this acquisition?
VK Mathews: Apax is a leading global private equity firm that has worked to inspire growth and transform businesses. With a heritage of over 50 years, Apax has more than $65 billion of assets under its management. They have vast experience in partnering with best-in-class SaaS companies and I believe, Apax is the right partner for us in our next phase of growth.
This investment is an endorsement of our business strategy and a testament to our commitment and contribution to the industry. We have a shared vision with Apax for the future of our business.
Abhish K. Bose: The IT field is of stiff competition. What is your approach towards your rivals? Is there a place for camaraderie?
VK Mathews: Of course there is room for camaraderie, mutual respect and friendship between competing IT companies. In India, NASSCOM is a testimony of this. We come together on industry issues, policy advocacy and hold retreats and networking meetings exchanging insights, even while bidding for the same global contracts. The competition is healthy and professional. That is the beauty of the IT industry in India.
Abhish K. Bose: From a humble beginning in 1997, you have come of age in 25 years. What is your vision over the course of the next two decades?
VK Mathews: Today, we are a leading vertical SaaS software company for the travel industry globally, managing mission-critical operations airlines, airports, tour & cruise, hospitality and energy resources industries. We will continue to invest significantly in R&D not only to maintain functional and technical superiority of our products, but also to facilitate business process innovation continuously.
In a world of disruptive innovations and new business models, the boundaries of business and technology are fast fading and we believe that we have a defining role to play in it. We have created highly valuable software assets, earned the trust of the industry by fulfilling our promises and, more importantly, nurtured a world class team that can deliver transformational solutions to the industry.
It is our vision to redefine the future of travel through technology innovation. We remain  prepared, passionate and deeply committed to realizing this vision.
ALSO READ: Covid-19 and Beyond: India's Rise Amidst Geopolitical Challenges