Advertisement

Speaking about being brought up by his actor-father Suresh Oberoi, who is also a recipient of the 1987 National Film Award, Vivek said that his parents raised him with the values of "never really getting out of line"…reports Asian Lite News
Actor Vivek Oberoi has talked about his struggles, his values and his views on what it means to succeed and fail in Bollywood.
Vivek, who made his debut in 2002 with Ram Gopal Varma's 'Company', became an instant hit with his powerful performances in films such as 'Saathiya', 'Yuva', 'Shootout at Lokhandwala', 'Omkara' and 'Rakht Charitra' among many others.
However, he tasted failure with duds such as 'Prince', 'Dum', 'Kyun! Hogaya Na', 'Naksha' and 'Home Delivery: Aapko… Ghar Tak' among many others.
Recently, in an interview with Dubai-based podcast AB Talks, Vivek revealed that he had never really taken money from his father and actor Suresh Oberoi, and for his 'launch' into the industry he was determined to make his own way in. A snippet of the interview has been shared on Instagram.
"He had fixed up a producer and there was a script waiting and everything. And I said no, I just want your prayer and your blessings. You made it on your own talent without borrowing anything, and if I have it in me, I'd like to make my own way in," the 46-year-old actor said.
He went on to speak about success and failure in a cut throat industry like Bollywood.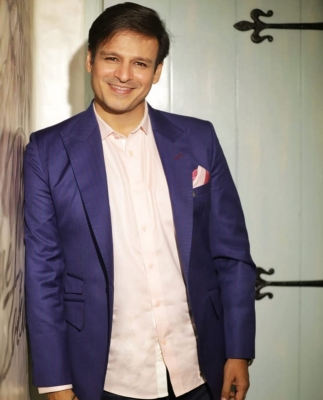 Vivek said: "When it comes to Bollywood, and not just Bollywood because I think you can apply it to anything. I have seen great heights of success and failures, and something my father told me was, your acting never fails, the attempt does not succeed."
"It does not succeed, then move on. The day you really fail as an actor is the day you stop moving on. You can't live so much on your own success because it will make you complacent," added the actor.
Speaking about being brought up by his actor-father Suresh Oberoi, who is also a recipient of the 1987 National Film Award, Vivek said that his parents raised him with the values of "never really getting out of line".
"As such we were very shielded from the glitz and glamour of Bollywood and lived a normal grounded life," said the actor.
He added: "You know, you start getting out of line and that feeling of entitlement starts creeping up, my mother who was kind of short so we jokingly called her Hitler, she would whack us and never allow us to get out of line and treat people badly."
Right before starting the interview, Vivek performed a prayer.
On asking about the same, the actor replied: "In India there is this beautiful goddess Saraswati, who is the embodiment of everything related to art, culture, creativity, knowledge. She is the one who blesses us, you'll even find her on the Indonesian currencies.
"You will find her in all the universities of Indonesia and it is a Muslim country, so it is a concept that goes beyond religion."
"So whenever I am doing anything, whether I am acting, or doing an interview, or a podcast like yours, or even a photoshoot, it is just a habit. Even when I go on a stage for an award show or a function, I will touch the stage out of respect and put it to my forehead. So similar thing with the camera, you know 'I am here because of you'."
ALSO READ-Bollywood Celebrates India's Lunar Success
Advertisement