Advertisement

This Halloween will see South London's favourite pizzeria, Eco Clapham, serving up the ultimate Halloween flavours with a limited-edition pizza and pasta dish. Both dishes will be infused with pumpkin and spice (chili) and will ensure you have a spooktacular taste sensation says columnist Riccha Grrover for Asian Lite International.
With Eco celebrating 30 years of service this October, Halloween will be another reason for them to celebrate their creativity and treat customers to their delicious creations.
Over the last 30 years, the quality of the pizzas and dishes has not changed one bit. No less than four different flour types are combined to create naturally fermented dough. This living, breathing organism is then left to rise in two stages (the first for a minimum of 12 hours) before being cooked at 400 degrees for around 90 seconds. The result? A full-flavored, crispy base that is light and easy to eat.
The toppings are equally irresistible. All pizzas are baked with organic tomato sauce, created from the finest Italian tomatoes that are chosen six months in advance, the best fior di latte mozzarella, fresh herbs, and a drizzle of olive oil.
Proud to have given its customers a totally different dining experience for three decades, the team is always striving to create dishes that their customers will be raving about and this Halloween is no different!
Trick and treat yourself to the limited-edition Pumpkin and Spice dishes from 29th October – 1st November.
About Sami Wasif
Sami Wasif was born in Beni Suef, Egypt, a farming town on the West Bank of the River Nile. Part of a large family, he was particularly close to his grandfather, Gerges, who, according to the Pharaonic farming calendar, was responsible for the blessing and distribution of sourdough to the local townspeople during the Spring Equinox.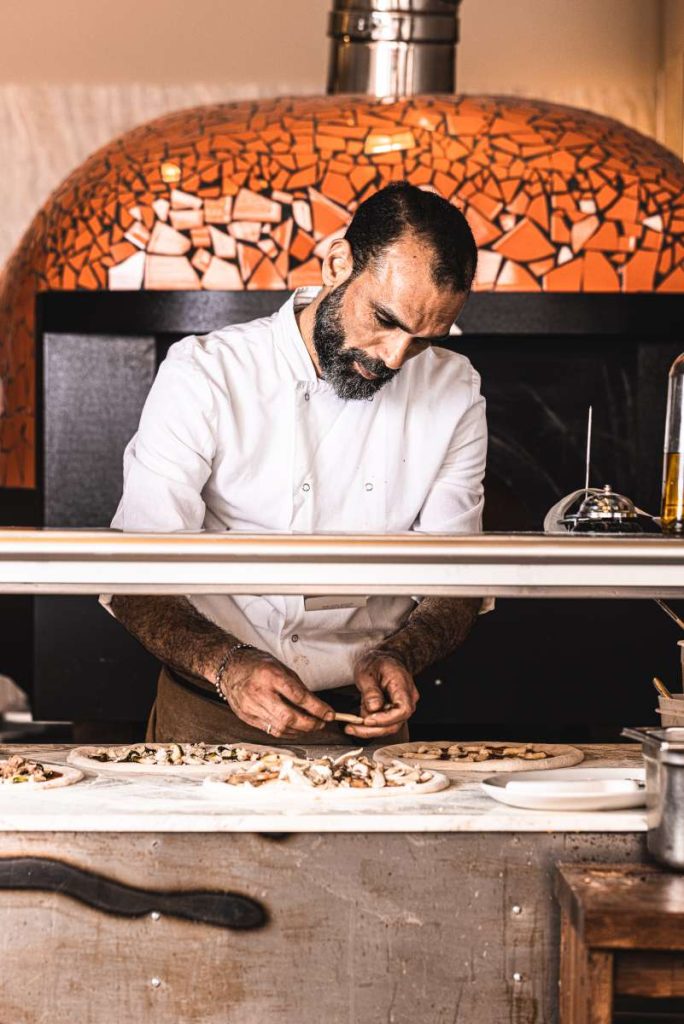 After graduating from university in Sudan, Sami travelled throughout Europe and became obsessed with authentic Italian pizza.
In 1976 he moved to London and was unimpressed by the pizza he found there. Drawing on what he had learnt from his grandfather, Sami then spent years perfecting his own secret sourdough recipe. He brought all his skills to bear on his first business, the iconic Pizzeria Franco – the establishment that inspired the famous Franco Manca chain – which he purchased from Franco himself in 1989.
Under Sami and his wife Laura, the restaurant was a huge success, so much so that when the opportunity arose to build a larger eatery in Clapham Common, the couple jumped at the chance.
For three decades, Eco, has stayed true to its neighbourhood feel, still using the authentic sourdough recipe that Sami has evolved from the one he first witnessed over half a century ago in Beni Suef.
ALSO READ: 40 Dean Street: Extraordinary Italian Cuisine in Soho, Londo
Advertisement