Advertisement

In addition to exfoliating, moisturizing your feet daily is essential for soft, healthy skin. Moisturizers help to hydrate and nourish your skin, preventing it from becoming dry and cracked…reports Asian Lite News
Having soft, smooth feet is important for both aesthetic and functional reasons. Not only does it look and feel better, but it can also help prevent foot pain and discomfort. However, achieving soft feet can be challenging, especially if you have dry, rough, or callused skin. Fortunately, there are several simple tricks you can try to help soften your feet and keep them healthy. In this article, Dr. Blossom Kochhar, Chairperson of Blossom Kochhar Group of Companies tells IANSlife five tricks to achieve the softest feet possible.
Exfoliate Regularly
One of the most effective ways to soften your feet is to exfoliate them regularly. Exfoliation removes dead skin cells, which can make your feet feel rough and dry. You can use a foot scrub or pumice stone to exfoliate your feet, or you can make your own foot scrub at home using ingredients like sugar, honey, and olive oil. To exfoliate your feet, simply rub the scrub onto your feet in circular motions, focusing on the heels, balls of your feet, and other rough areas. Rinse off the scrub with warm water, and pat your feet dry.
Moisturize Daily
In addition to exfoliating, moisturizing your feet daily is essential for soft, healthy skin. Moisturizers help to hydrate and nourish your skin, preventing it from becoming dry and cracked. Look for a moisturizer specifically designed for feet, as these products tend to be thicker and more hydrating than regular body lotions. Apply the moisturizer after showering or before going to bed, and make sure to massage it into your feet thoroughly.
Wear Comfortable Shoes
Wearing comfortable shoes is another important factor in achieving soft feet. Shoes that are too tight or don't provide enough support can cause friction and pressure on your feet, leading to calluses and rough skin. Look for shoes that fit properly and provide ample cushioning and support. Avoid high heels and shoes with narrow toe boxes, as these can also contribute to foot problems.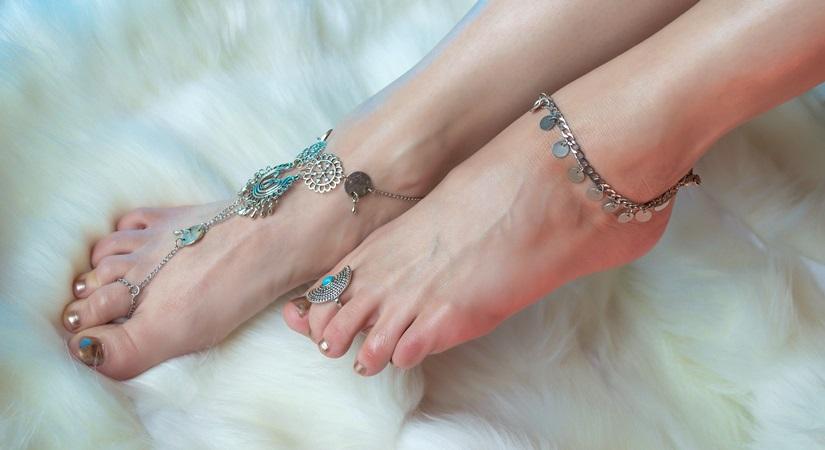 Soak Your Feet
Soaking your feet in warm water is a great way to relax and soften your skin. You can add Epsom salt or essential oils like lavender oil to the water to help soothe sore feet and promote relaxation. Soak your feet for 10-15 minutes, then pat them dry and apply a moisturizer.
Use Foot Masks
Finally, using foot masks can be a fun and effective way to soften your feet. Foot masks are similar to face masks, but they're designed specifically for your feet. They typically contain ingredients like glycolic acid, fruit enzymes, and hyaluronic acid, which help to exfoliate and moisturize your skin. Apply the foot mask to your feet, leave it on for the recommended amount of time, then rinse it off and apply a moisturizer.
Achieving soft feet doesn't have to be difficult or time-consuming. By following these five simple tricks, you can help keep your feet healthy and smooth. Remember to exfoliate regularly, moisturize daily, wear comfortable shoes, soak your feet, and try foot masks for an extra boost of hydration. With a little effort, you'll be on your way to having the softest feet possible.
ALSO READ-Skin care before playing with colours