Advertisement

The emirate will take center stage as the Guest of Honour during the upcoming edition of the fair, scheduled from May 16th to May 19th, 2024….reports Asian Lite News
Sharjah, a beacon of global cultural significance, is poised to showcase the rich culture and heritage of the UAE and the Arab world at the prestigious Thessaloniki International Book Fair in Greece.
The emirate will take center stage as the Guest of Honour during the upcoming edition of the fair, scheduled from May 16th to May 19th, 2024.
This momentous announcement was made during the ongoing Sharjah International Book Fair (SIBF 2023). The Sharjah Book Authority (SBA) and the Hellenic Foundation for Culture formalized the announcement through a signing ceremony, led by Nikos Koukis, President of the Hellenic Foundation for Culture, and Khoula Al Mujaini, Director of Events and Marketing, SBA.
The event witnessed the presence of key figures, including Ahmed bin Rakkad Al Ameri, CEO of SBA, and members of the Greek delegation attending the book fair.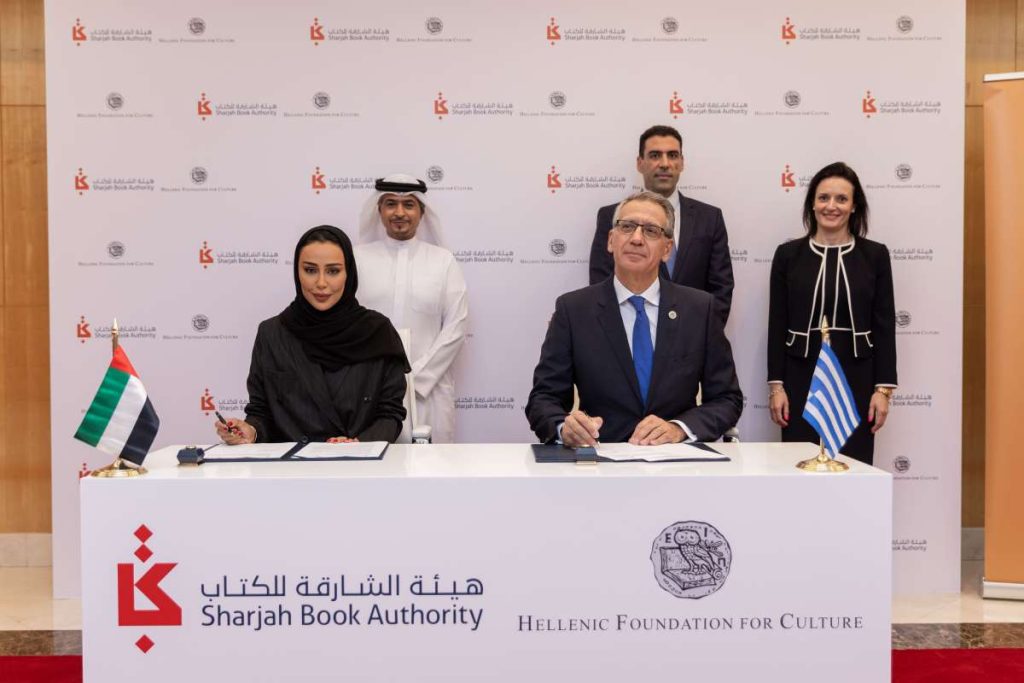 HE Ahmed Al Ameri, CEO of SBA, expressed his gratitude for this esteemed title, stating, "Sharjah's participation in the Thessaloniki International Book Fair represents a fresh opportunity for Emirati and Arab culture to engage in profound dialogue with Europe. This recognition stands as a testament to the vision of His Highness Sheikh Dr. Sultan bin Mohammed Al Qasimi, Member of the Supreme Council and Ruler of Sharjah."
Al Ameri highlighted the enduring connections between Sharjah's cultural institutions and their Greek counterparts, emphasizing the power of books as a universal language. He further outlined Sharjah's journey as the Capital of Arab and Islamic Cultures, World Book Capital, and host of the world's largest book fair since 2020.
Nikos Koukis, President of the Hellenic Foundation for Culture, expressed deep honor and confidence in celebrating Sharjah as the Guest of Honour. He noted the two-year collaboration in the making and anticipated that this partnership would strengthen cultural bonds between Greece, Sharjah, the UAE, and the Arab world.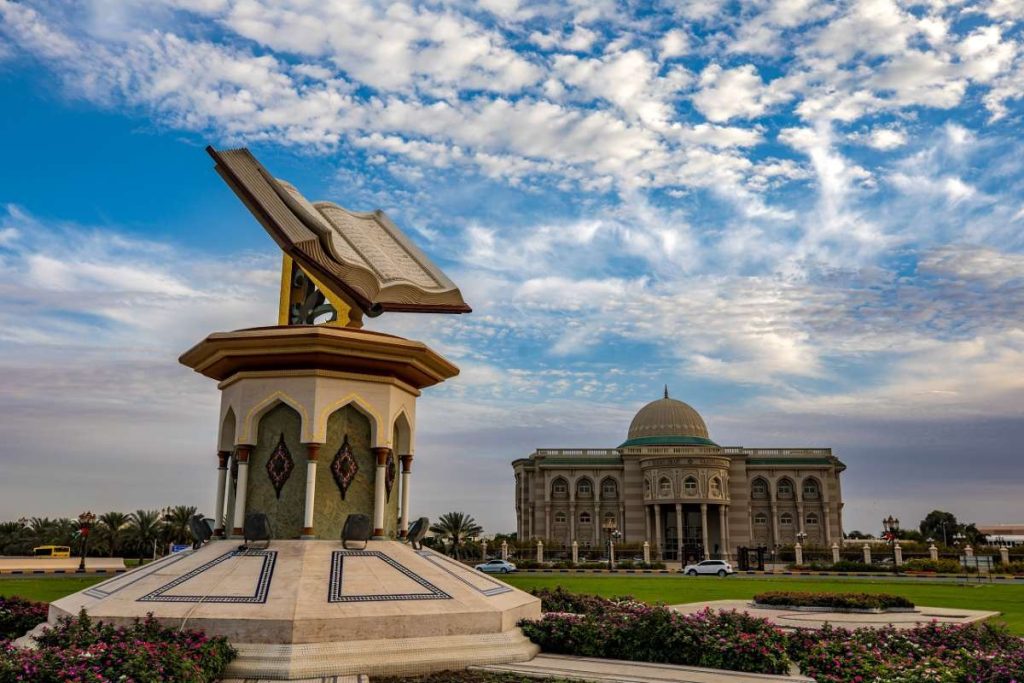 Khoulah Al Majini, Director of Events and Marketing at SBA, emphasized Sharjah's commitment to providing a vivid portrayal of Emirati and Arab culture at international book fairs. She highlighted the intention to convey the deep-rooted historical relations between Arab and Greek cultures through various mediums such as literature, music, and folk heritage.
The Thessaloniki International Book Fair, initiated in 2004, has evolved into a prominent platform for global literature. Organized by the Hellenic Foundation for Culture in collaboration with Greek publishers and supported by various entities, the fair showcases literary works from Greece, the Balkans, Western Europe, the Southeastern Mediterranean, and around the world. This collaboration underscores Sharjah's dedication to promoting cultural exchange and dialogue on the international stage.
Advertisement