Advertisement

This comes as building and construction works in the Dubai Creek area is escalating, making it a model for future global cities in the next few years…reports Asian Lite News
Expert of the "W Capital", a real estate brokerage based in Dubai, said that the Dubai Creek area represents a new real estate addition to in the urban beautiful landscape in the Emirate of Dubai, boosting the real estate sector.
This comes as building and construction works in the Dubai Creek area is escalating, making it a model for future global cities in the next few years.
Dubai Creek real estate combines a charming natural environment with modern urban life, while providing its residents and visitors with an integrated, multi-use community that includes residential, commercial and entertainment units that offer a luxurious lifestyle.
The area also provides easy connectivity to the most wonderful neighborhoods and destinations of the city, as it is only 10 minutes from Downtown Dubai, Dubai International Airport, and Burj Khalifa. "Ras Al Khor Wildlife Sanctuary" on the banks of Dubai Creek and which is one of the world's protected urban areas and home to more than 450 species of wild animals and 67 species of birds, give the area a special taste.
The Dubai Creek area will also provide yacht marinas, a beach, a nature reserve, a boulevard, a central park, a mall, and international hotels.
"Dubai Creek" area is considered an integrated and unique modern destination, as it reflects an exceptional vision of the new concept of life, within several luxurious neighborhoods and upscale residential complexes. It connects the port with green spaces, whether indoors or outdoors," said Walid Al Zarooni, W Capital CEO.
Al Zarooni added that Dubai Creek Port is distinguished by its strategic location in the Ras Al Khor area, which is located in the east of Dubai, noting that the area constitutes the modern lifestyle destination closest to the millions of passengers passing through Dubai International Airport, in addition to providing services to more than 3 million people living in Dubai. With more than 13 million transit passengers, Dubai Creek will become the focus of attention for regional elite high-net-worth investors who can reach Dubai within just 4 hours of flying time.
Al Zarooni pointed out that the founder of Emaar Properties, Mohamed Alabbar, revealed a few days ago that the Dubai Creek Tower is in the process of being redesigned by an international company after it was selected in a competition that included several international companies, and within the next 7 to 8 months a new idea for the project will be crystallized. "We hope that construction operations will begin within a year from now," Al abbar said.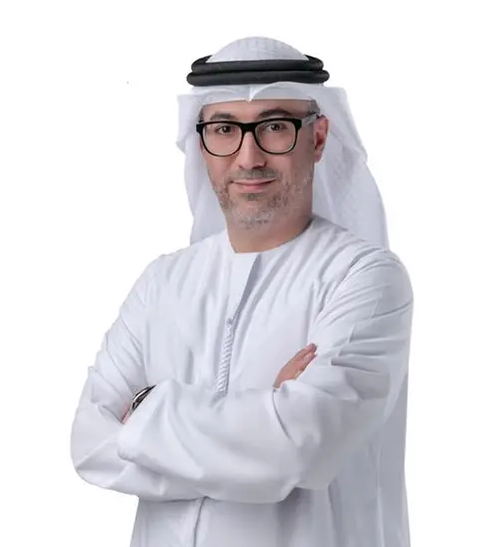 Al-Zarooni expected that the work of the project, which was unveiled in 2016 and was halted due to the repercussions of Covid-19 that affected the world as a whole, would be accelerated. He pointed out that everyone is awaiting the unveiling of a new "Downtown" area in Dubai, and the current market conditions serve to boost a strong demand for the project and the surrounding area.
He believes that whoever hesitate in investing in these areas (such as Dubai Creek) will miss out on many great opportunities and may regret wasting them in the future. It is likely that the volume of investments will double significantly in the coming period, as evidenced by the huge advanced infrastructure that feeds the region and the streets leading there.
He revealed that the real estate market in Dubai still offers attractive opportunities for investors aspiring to achieve good returns, but the opportunities in areas such as Dubai Creek will be different, as returns may double in the short and long term.
Al Zarooni stated that the resumption of plans to build the "Dubai Creek Tower" coincides with signs that the real estate sector in Dubai in general is witnessing sustainable growth, as it has succeeded in proving its flexibility, attractiveness, and ability to deepen investor confidence, to unprecedented levels in real estate sales amid unprecedented demand for luxury real estate especially from global investors.
The CEO said that the market witnessed great momentum in launching new and innovative projects from the largest to the smallest real estate developers, and the options varied in terms of area, location and quality, which is consistent with the desires of customers and investors, at a time when upward pressure continues uninterruptedly, across all real estate asset classes.
Al Zarooni said that the Emirate of Dubai continues to maintain its strong position compared to global best real estate markets, amid strong returns and a encouraging environment for launching and developing businesses. That made Dubai one of the best safe havens for everyone, especially the wealthy, in recent years.