Advertisement

The effect of the water crisis in Pakistan is already being felt among people. Almost 30 million Pakistanis have no access to clean water, 80% of people living in 24 major cities do not have access to clean water and 16 million slum dwellers of Karachi do not have access to running water … writes Dr Sakariya Kareem
Pakistan has experienced several problematic issues since its independence. But the most critical and one of the major difficulties lurking in the country is that of water shortage. According to one estimate by the International Monetary Fund (IMF), Pakistan will be fully dried and barren by 2025 if the necessary steps are not taken to preserve the water.
For Pakistan, several factors have aggravated the water security issue. The first and foremost is the upsurge in demand for water due to escalating population growth in the country. With the population crossing 220 million people, the country's water demand could reach 274 million acre-feet while the supply of water could remain at 191 million acre-feet. In addition, old and deteriorating water infrastructure has affected the storage and retention capacity of water due to big cracks in canals and sand-filled dams. With a huge waste of water on the way, it has failed to cater to the growing needs and supplies of water in the country. Also, the country's commonly grown crops like wheat, rice, cotton and sugarcane are water-intensive crops, in need of large quantities of water, consuming around 95% of the available water while contributing less than 5% to the national gross domestic product (GDP).
Along with water channels, Pakistan is also dependent on rain for its water supply, climate change has exacerbated the water crisis affecting the rainfall pattern and causing a huge water shortage in the country leading to prolonged droughts. This is making it even more challenging to manage the already limited water resources.
The effect of the water crisis in Pakistan is already being felt among people. Almost 30 million Pakistanis have no access to clean water, 80% of people living in 24 major cities do not have access to clean water and 16 million slum dwellers of Karachi do not have access to running water.
The city of Karachi is located on the coast of the Arabian Sea in the extreme south of Pakistan and lies between 24° 56′ 46.4" north latitude and 67° 0′ 20.2" east latitude. The total area of Karachi is approximately 3530 km.4 The metropolis of Karachi, inhabits approximately 14.9 million people. Housing is almost 60% of the industries in the country, it is recognized as the industrial and financial centre of Pakistan. The water supply of Karachi is reliant on surface water and groundwater sources. Surface water sources comprise Hub Dam and two lakes of Haleji and Keenjhar while groundwater source includes Dumlottee well fields. However, the water supply from these wells is negligible, after the rainy season while remaining dry for the rest of the year. Furthermore, the quality of groundwater in most of the parts is saline due to over-extraction and sea-water intrusion.
Reports also suggest that the water frequently materialises of faecal matter, E. coli, and other health hazards impacting the city's water supply. Substandard water quality has contributed to up to 40% of deaths and incidents of disease in Pakistan, where over 65% of the population is exposed to contaminated water and millions find arsenic in their drinking water. Shamefully, Karachi's water shortage is so bleak that even the airport, the largest in Pakistan, is facing a water shortfall of 500,000 gallons per day, compared to the 800,000 gallons per day it requires to operate.
Pakistan ranks in the top ten countries worst affected by climate change, and water shortages are likely to deepen in both intensity and frequency in the coming decade.
Also, the area of Pakistan has an acute shortage of water is the province of Sindh, particularly the city of Karachi. The city's average temperature has risen by 1.5 degree Celsius in the last few years. For instance, in the year 2015, Karachi experienced an immense heat wave. The city struggled to provide its people with water.
Over 1,000 people died over the course of 2-3 days. Unfortunately, in the years since the city has not done anything to resolve these problems. The pattern of rainfall has also decreased even more and it will continue to decrease according to various studies conducted so far. Mohammed Khalid Idrees Rana, director of operations at the Indus River System Authority stated, "Climate change has been severely impacting our water inflows from glaciers…If the current temperature prolongs for another seven to eight days, we may have to cut the water share of provinces."
Besides, the city has already exhausted much of its groundwater aquifer, and the natural recharge has been outpaced by the ever-spiralling demand from Karachi's population.
Some Karachiites resort to a black market of water tanker trucks, known locally as a "tanker mafia"—which sells water at extortionate prices. Originally intended as a short-term solution while the city developed its water infrastructure, the tankers now control much of Karachi's water distribution. More than 10,000 tankers operate within the city, making an estimated 50,000 delivery trips each day. The tankers are supposed to fill up at 10 hydrants operated by the Karachi Water and Sewerage Board.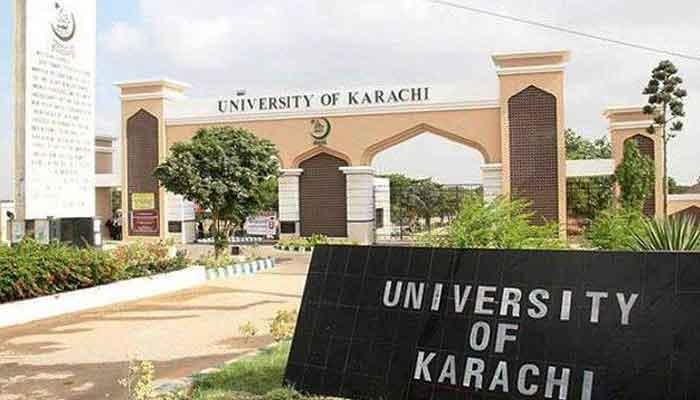 In its place, the trucks draw water from more than 100 illegal hydrants, which tap into main water lines. The water tanker mafia then sells water at exorbitant rates to Karachi's consumers, the people and businesses who were supposed to be receiving the water in the first place.
Many of the homes disconnected from the municipal water lines have no choice but to depend on an intricate network of water tankers to alleviate the water shortage.
For homes that are perched on hilltops, the expenses add up: beyond a $10-$20 tanker, residents on an incline are forced to rent a suction pump at an additional cost. Until recently, Karachi's water crisis gave organized crime an excuse to steal water, and then sell it via tankers. Water theft is rampant. According to the Karachi Water and Sewerage Board (KWSB), 42% of the water is lost or stolen before it reaches consumers in Karachi.
Illegally tapping water lines made the city's existing shortage worse. The government says they have cracked down on the tanker mafias, but many residents of Karachi continue to blame the tanker mafia for city's lack of water.
One of the main causes of the water crisis is the mismanagement of water resources. Pakistan's water infrastructure is both obsolete and insufficient, with little investment in new dams, canals, and reservoirs over the past few decades. In some areas of  Karachi: North Karachi, New Karachi, Gulshan Iqbal, Orangi Town, Liaquatabad, Manzoor Colony, Mehmood Abadan, an artificial water crisis has also been created with the collusion of the Water Board officers, due to which the citizens of these areas are forced to get water through tankers. Yet, the top officials of the water board are not showing seriousness in resolving this perennial problem.
Moreover, despite the increase in Karachi's headcount, there has been no focus on completing projects that will safeguard a steady supply of water to the city's populace, for more than a decade now. Accordingly, the demand of roughly 1,200 MGD of water for Karachi's population of more than 16 million, is not being met as only 420 MGD of water is being supplied at the moment. An official of the Water Board said that negligence on part of the Board and incapacity have resulted in the city's current water crisis.
"650 MGD through Keenjhar Lake is the quota that has been approved by the Board for Karachi but due to a lack of capacity in the canal system only 520 MGD can be provided," the official informed.
Moreover, water supply pipelines and sewerage pipelines are corroded and often lie parallel to each other causing cross-contamination. Resultantly, majority of Karachi does not receive safe and clean water.
The long transmission route also causes problems, such as leakages and water thefts account for the loss of almost 30% of the city's water supply. This is exacerbated by the poor performance of outdated and inefficient pumping stations. When the water does reach citizens, distribution inequalities arise; there is no metering system to monitor real use or water waste.
Pakistan must make investments in new dams, reservoirs, and canals to expand storage capacity and enhance distribution systems in order to handle the country's water crisis. Effective irrigation techniques should be used to increase agricultural yields and decrease waste. To lower demand and boost water use effectiveness, it is important to encourage rainwater harvesting and other water conservation measures.
The water crisis in Karachi is definitely part of a broader trend of water insecurity distressing the entire country. A robust regulatory framework should be established to regulate water use and allocation equitably and sustainably. Pakistan's water crisis is a complex and multi-dimensional challenge that requires urgent attention and action from all stakeholders. By adopting a comprehensive and integrated approach, Pakistan can ensure the sustainable and equitable use of water resources for present and future generations. To control water use and distribution in an equitable and sustainable manner, an effective regulatory structure should be created. All stakeholders must give the complex and multifaceted problem of Pakistan's water crisis their immediate focus and take immediate action. Pakistan can ensure the equitable and sustainable use of water resources for both the present and future generations by taking an expansive and cohesive strategy. To tackle the water crisis, Pakistan needs to adopt a comprehensive approach, which includes water conservation, efficient irrigation practices, and improved water governance.