Advertisement

Investors are flocking to Yamuna Authority in view of the upcoming Jewar Airport. Along with this, Greater Noida Authority and Noida Authority have also attracted several investors…reports Asian Lite News
Noida has emerged as the most favoured investment destination of Uttar Pradesh in the three-day Global Investors Summit, 2023 being held in Lucknow. The investment share of all the three Noida Authorities alone is recorded at 27 per cent.
Investors are flocking to Yamuna Authority in view of the upcoming Jewar Airport. Along with this, Greater Noida Authority and Noida Authority have also attracted several investors.
The Uttar Pradesh government has received an investment proposal of Rs 32,92,000 crore from the Global Investors Summit (GIS), which will provide employment to 92 lakh people.
Agra and Lucknow have been the second and third preferred destinations for investment by the investors.
Siddharthnagar remained the least preferred, with an investment of only Rs 650 crore generated from a total of 128 companies in the district, which measures to 0.2 per cent of the total investment.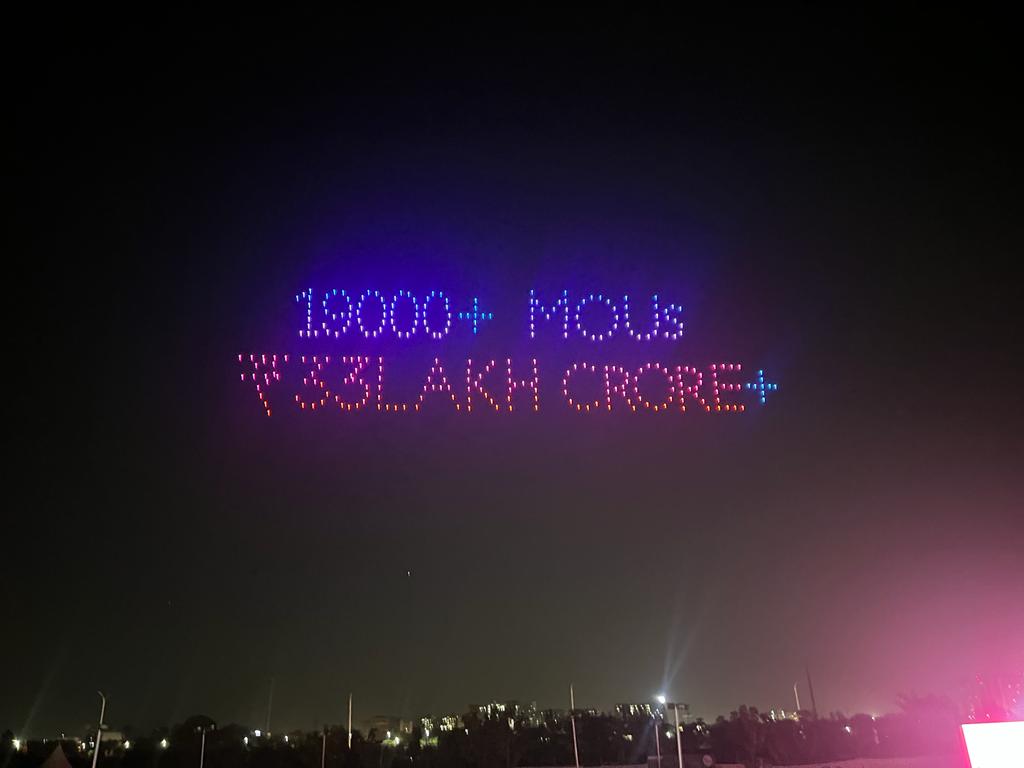 During the summit, Chief Minister Yogi Adityanath said that 18,645 MoUs have been signed, in which maximum investment has been done in Western Uttar Pradesh due to cities like Noida and Agra.
He said that 45 per cent of the total investment will be done in the area.
A total of 29 per cent investment has been done in Purvanchal. Paschimanchal and Purvanchal together have 74 per cent.
Investment of 13 per cent each has come in Madhyanchal and Bundelkhand of the state.
Reliance Group will invest Rs 75,000 crore in the state and will set up renewable energy capacity of 10 GW in the state under the Akshay scheme.
Reliance Industries Chairman Mukesh Ambani in his address at the event said that 5G service will be available in all the cities of the state by the end of 2023.
The investments include Rs 21,622 crore from UAE, Rs 21,922.5 crore from Canada and the US, Rs 10,704 crore from Netherlands & France, Rs 25,456 crore from Japan & South Korea, Rs 1,76,740 crore from Germany, Belgium & Sweden, Rs 1300 crore from Brazil, Argentina and Mexico, Rs 26,120 crore from Australia and Singapore.
Proposals worth Rs 7,85,937 crore came from Gautam Buddha Nagar during the Investors Summit. Out of this, MoUs worth Rs 7,45, 815 crore were signed. In this, the maximum proposal of Rs 1,60,000 crore came for the Yamuna Development Authority.
MoUs worth Rs 1 lakh 116 crore were signed in this. This investment will provide employment to more than one lakh people. As many as90 officers from all the three authorities participated in the event.
This year, the target of the entire state of Uttar Pradesh was raised to Rs 17 lakh crore in the ongoing event while investment proposals have come up to Rs 21 lakh crore.
Gautam Buddha Nagar district alone has an investment of more than Rs 7 lakh crore.
Investments have been made in the fields of IT, ITES, commercial, infrastructure, group housing, dairy, energy, agriculture, education, civil aviation, medical education and forest companies. However, the largest investment has been in the IT/ITES sector.
Proposals worth Rs 88,700 crore have come for Noida Authority. In this, MoUs worth Rs 85,993 crore were signed on the behalf of 361 companies.
The companies include Lulu Mall Management which has invested Rs 2500 crore, Adani group which has invested Rs 5000 crore, M3M India Private Limited with an investment of Rs 7500 crore, Rs 4300 crore by Injika, Rs 4000 crore by Clear Lake Pvt Ltd, Rs 3200 crore by Theme County Private Limited, Rs 2400 crore by Godrej Property Ltd., Rs 2000 crore by Fairfox Infra Pvt Ltd., Rs 2000 crore by Rose Berry State LLP, Rs 2000 crore by Theme County Pvt Ltd, Rs 1800 crore by Mahagun Infratech Pvt Ltd Canciller Consultancy has included companies worth Rs 1200 crore.