Advertisement

Pradeep Bhardwaj Esq is Senior Strategic Director, Head of Industry Standards at Carlyle Group's portfolio company –Syniverse in the mobile industry has been appointed by His Majesty the King as the High Sheriff in the historic rural county of Wiltshire in England. Rahul Laud reports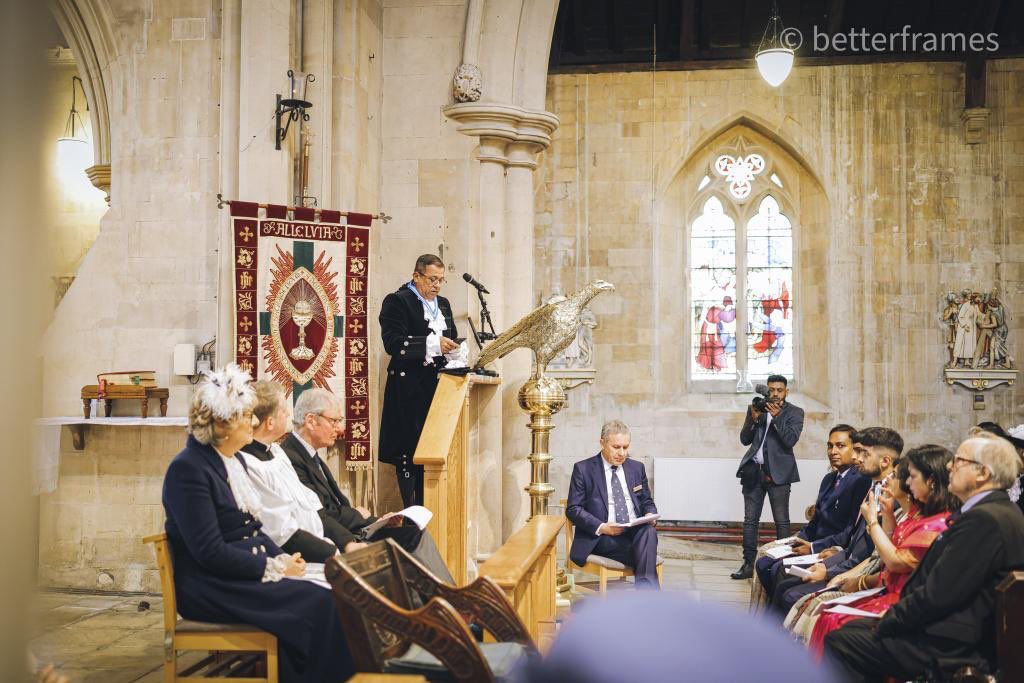 Bhardwaj is the first person of Indian or Asian origin and the first Hindu to be appointed as the High Sheriff of Wiltshire, Pradeep brings in a huge honour not just for him but for the entire diaspora from the Indian sub-continent. With the presence of  Hindu Chaplain from New Castle Krishan Attri at the ceremony Bhardwaj wrote history as this happened for the first time at such a ceremony.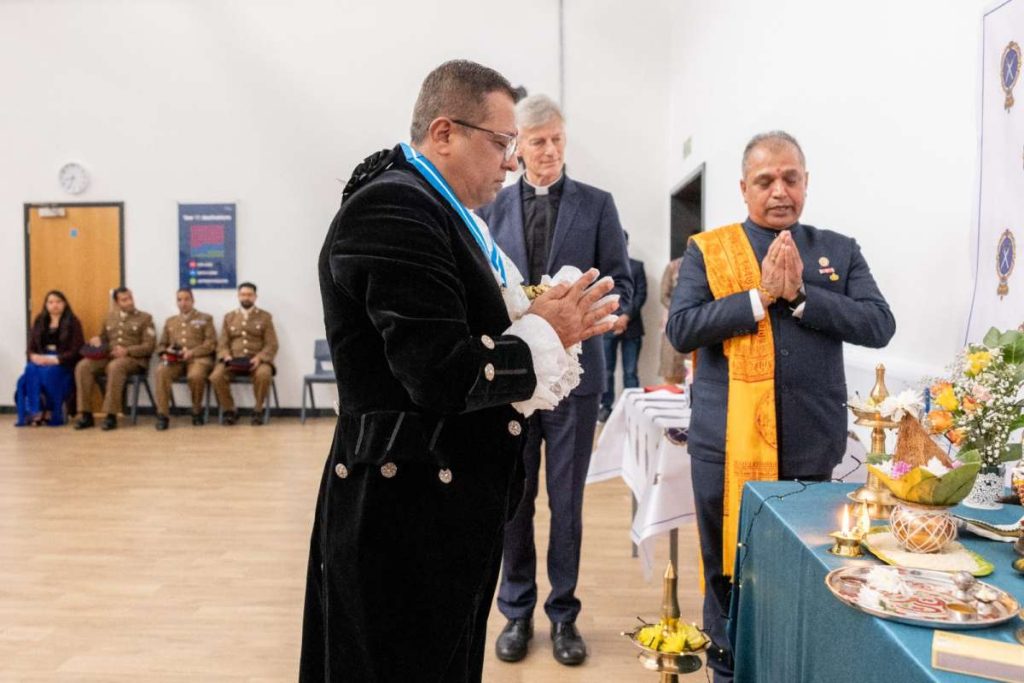 The High Sheriff is the Sovereign's representative in the county for matters of law and order. It is a direct appointment of the Sovereign by Royal Warrant and is the oldest secular Office in the United Kingdom after the Crown, dating back to the Saxon times in the 10th century, more than 1,000 years ago. High Sheriffs play an active role in upholding the principal parts of the Constitution i.e. members of the Royal family when visiting the County; the Judiciary, Police, Prison service and other law enforcement agencies; the Emergency Services, Local Authorities, and all recognised faith groups. They also work closely with the voluntary sector in their wider role of helping maintain safe and stable communities.
So it is a huge honour not just for him but for the entire diaspora from the Indian sub-continent. And quite fittingly, the theme Pradeep has chosen for his High Sheriff term is INCLUSION whereby he would be promoting and celebrating equality, diversity and inclusion in every aspect of our society to bring a positive change. Although through the years, Pradeep has been working relentlessly to connect individuals and communities to increase societal inclusion and create opportunity for all, he aims to bring a sharper focus during his term to empower and promote social, political and economic inclusion for all by breaking down barriers for participation and involvement. In Pradeep's own words, "Bringing People Together" is a Journey as well as the Beginning and the End. It is the Goal as well as the Means and Process.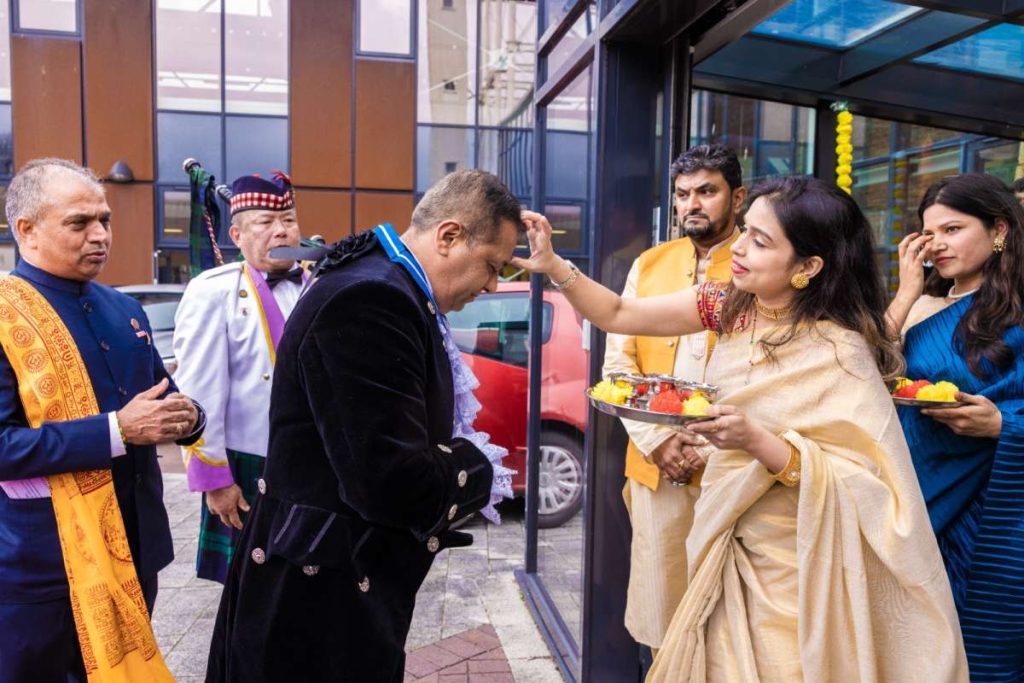 Pradeep has been part of a few historical moments and actually creating them – India's 1st Public Email service, India's 1st Public Internet service, India's 1st Electronic Data Interchange (EDI) service, one of India's 1st International Digital Exchanges, setting up mobile and international telecom services in Seychelles, the Paradise on Earth, followed by a stint in Melbourne, Australia designing state-of-the-art high-speed data network for INMARSAT using a constellation of satellites, before settling in the UK. He is Deputy Chairman (Political) for Swindon Conservatives and also holds several positions – being Governor of Swindon College, Chairman of Swindon Hindu Temple, Trustee of 3 local charities, Parish Councillor, and avid Division-1 Table-tennis player and umpire. With a global outlook, having travelled extensively to well over 50 countries and lived in many countries, he considers himself a Community champion for the cause of Equality and Diversity, to bring people together and harness their collective power for a bigger vision.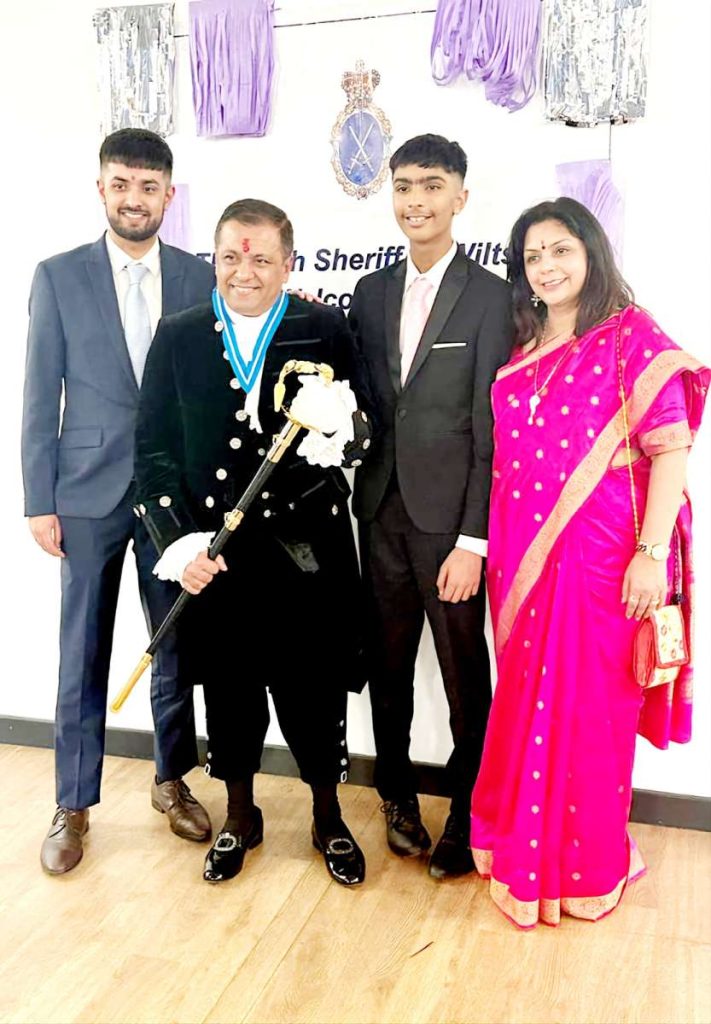 Pradeep has been conferred many awards but he takes more pride as a Social worker, as a Community champion for the cause of Equality and Diversity, with a passion to bring people together. The one accomplishment he cherishes the most is establishing the first Hindu Temple in Swindon and Wiltshire to enhance the lives of thousands of people.
Pradeep lives in Wroughton with his wife Neetu, 2 boys and a puppy.