Advertisement

East Croydon resident Saleel Tambe is a multi-talented professional in the IT industry in the UK. He is an accomplished tabla player and an internationally renowned wildlife photographer. The Royal Photographic Society has bestowed upon him the Associate title.  Rahul Laud reports
The Royal Photographic Society, one of the world's oldest photographic societies, was founded in 1853 to make the art and science of photography more widely available has Honoured Saleel Tambe with the "ARPS" (Associate of Royal PHOTOGRAPHIC Society) title. This is one of the most coveted international distinctions, recognised as the "Michelin Star of photography"! The Royal Photographic Society is the United Kingdom's leading photography organisation. The Royal Photographic Society's Distinctions are one of the most widely recognised and respected photography awards throughout the world. The qualifications support people to undertake structured assessments through a tailored and friendly education programme, with a high standard of care and support for everyone. The three levels (Licentiate, Associate, and Fellowship) are held across different genres.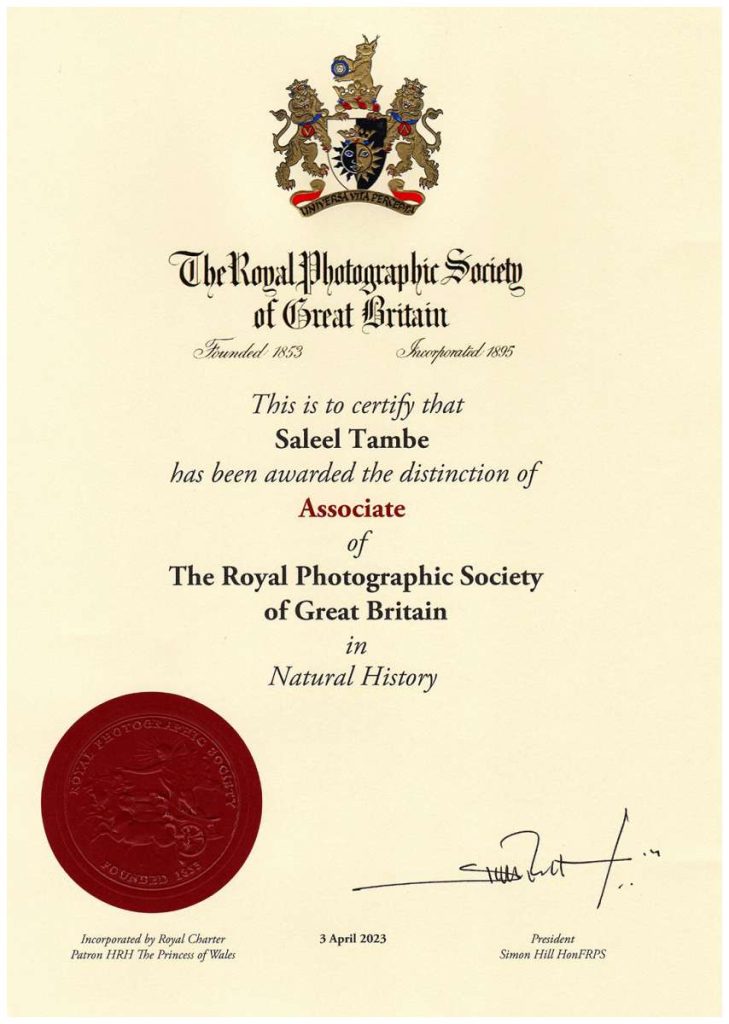 Saleel's presentation was titled "WINGS" in the Natural History genre. A panel of 7 eminent jury members assessed a submitted body of work to very stringent quality criteria and benchmarked it to a set of defined standards. This distinction grants a golden lapel with a gold emblemed certificate. The ARPS title is now officially added to Saleel's name.
An avid Nature and Wildlife Photographer Saleel is also a naturalist. His solo photography exhibitions have been organised in some of the major art galleries across the globe. He has authored prestigious books published by Bombay Natural History Society – Birds of Western Ghats, Kokan and Malabar (including Birds of Goa); and Ducks Geese and Swans of India; Birds of Pune – Published by Kalpavriksha. Saleel has been a Finalist 3 times for the BBC wildlife photographer of the Year award. The BWPA – (British wildlife photography awards) has included his works in the yearbook for two consecutive years.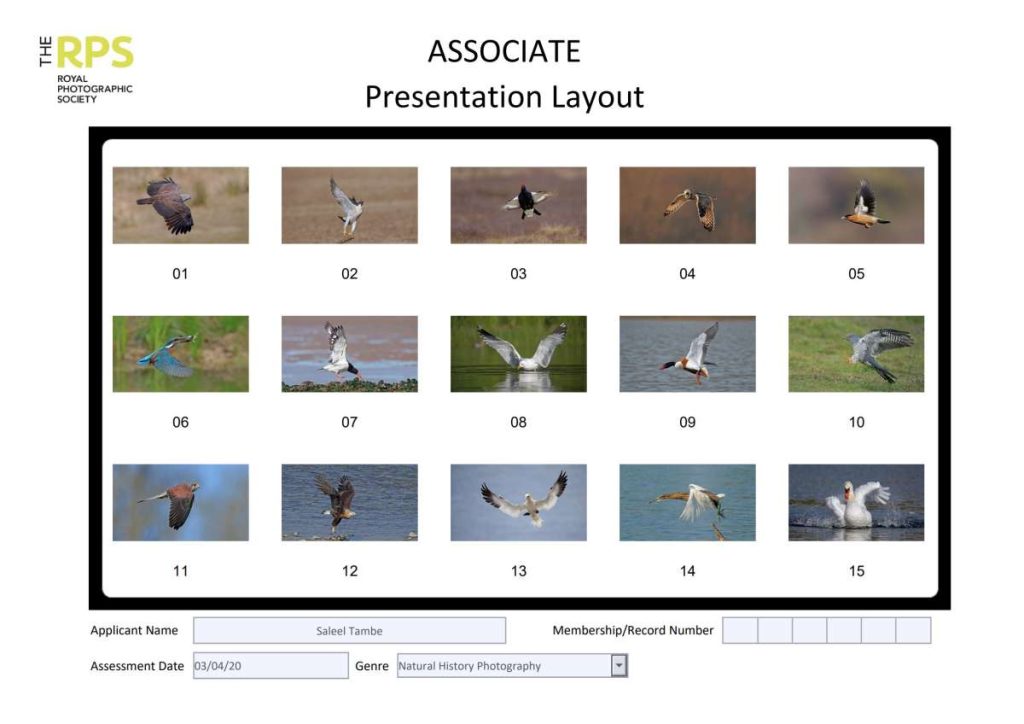 Saleel has got many solo exhibitions, publications, weekly columns, slideshows & awards to his credit. His images are often featured in top publications. One of Saleel's multimedia productions was released named "wilderness vista". A special exhibit of Saleel's images at Nehru Centre-London for the commemoration of 60 years of the Indian Republic has been displayed. Saleel is often invited for International conferences on Nature & wildlife photography. He is frequently invited by schools and universities for talks & seminars on the subject. He is also a wildlife & ecological advisor and a key member of a few conservation projects. Saleel has also been into documentary filmmaking & video productions. Saleel's Video and Audio clips, Concert images can be seen on YouTube and other online resources
He is a member of many nature conservation and wildlife organizations across the world and has been conducting slide shows, talks, seminars, and workshops and has been a mentor for several nature clubs.
ALSO READ: WORLD PHOTOGRAPHY DAY SPECIAL: Iconic photographs by renowned photographers