Advertisement

Business leaders, celebrities, and influencers attended the awards, which were presented by broadcaster and stand-up comedian, Noreen Khan. Featured guests included the doctor and TV personality, Dr Amir Khan…reports Asian Lite News
The winners of the Yorkshire Asian Young Achiever Awards (YAYA's) were announced at a gala awards night on 17 November at the Cedar Court Hotel in Bradford.
The awards were founded by Bradford-charity the QED Foundation and are supported by title sponsor, York St John University.
They celebrate young people aged 16 to 30 of South Asian heritage who were born in or live and work in Yorkshire, and who have overcome deprivation and disadvantage, or successfully broken through barriers, to become successful role models in their chosen fields.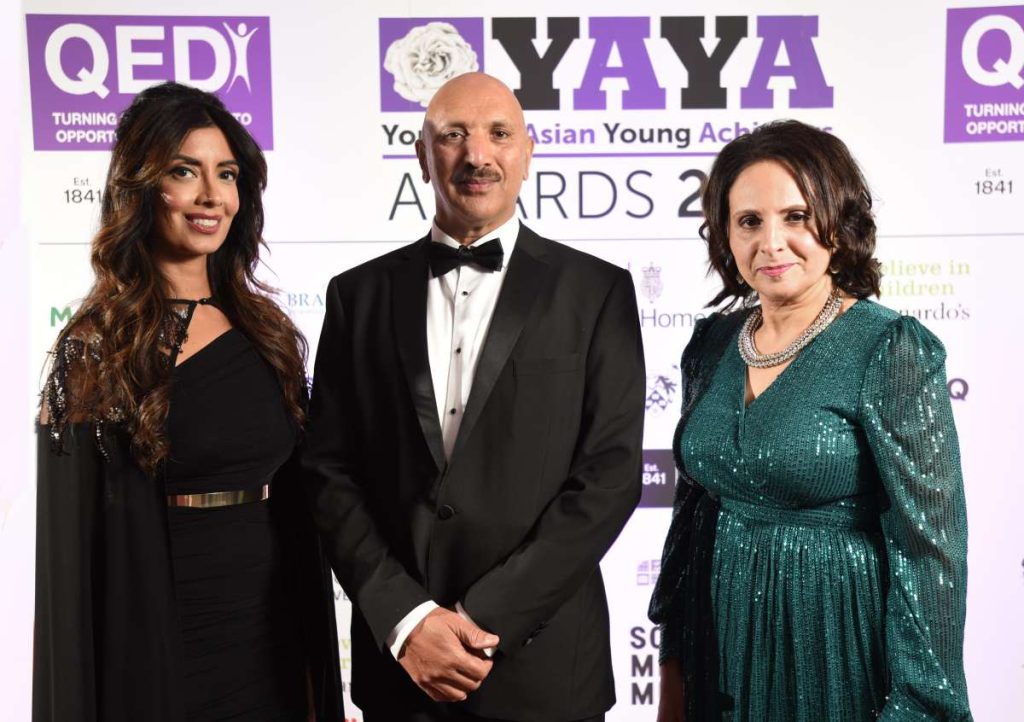 Over 30 nominees were in contention for the ten award categories.
Tanisha Jain, 20, from York won the Achievement in Sport award, sponsored by Janan.
Tanisha is the first Asian woman to be Sport Union President at the University of York. Tanisha has increased diversity for the BAME and LGBTQ communities at the university. She's also treasurer for the Last Taboo, which helps victims of sexual violence.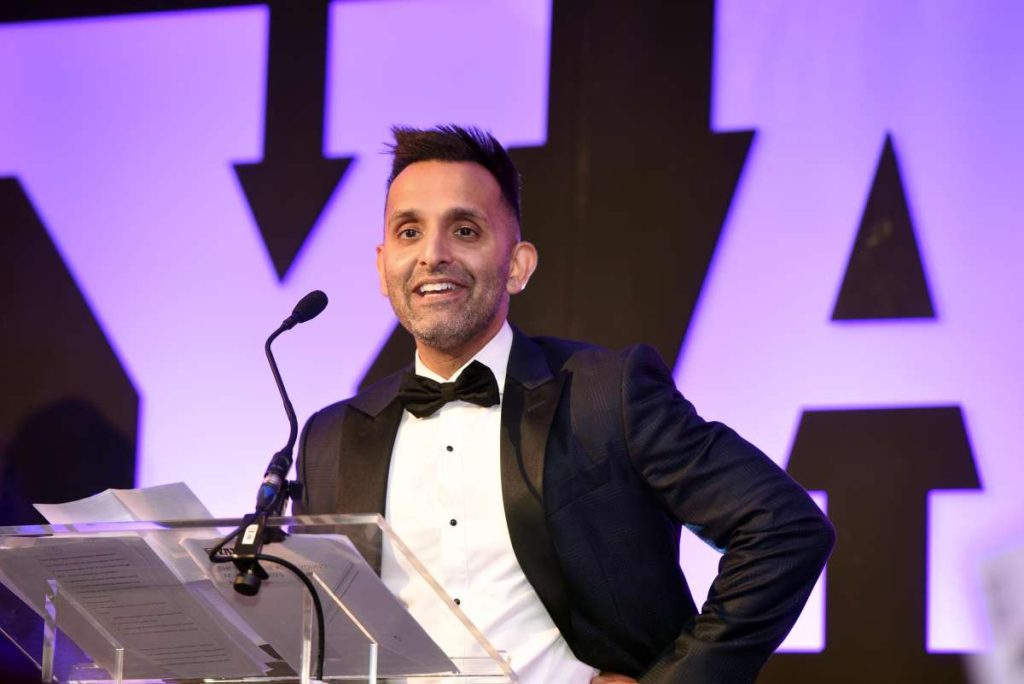 Nusaybah Tufail, 22, was awarded the Achievement in Health, Mental Health, or Healthcare award, sponsored by the University of York.
Nusaybah lives in Bradford and works at Bradford Teaching Hospital on the neonatal ward. She is the first female in her family to have completed a university degree (in Children's Nursing).
Mohammed Saeed, 19, who lives in Bradford, won the Achievement in Arts and Creative Industries, sponsored by the Science Media Museum.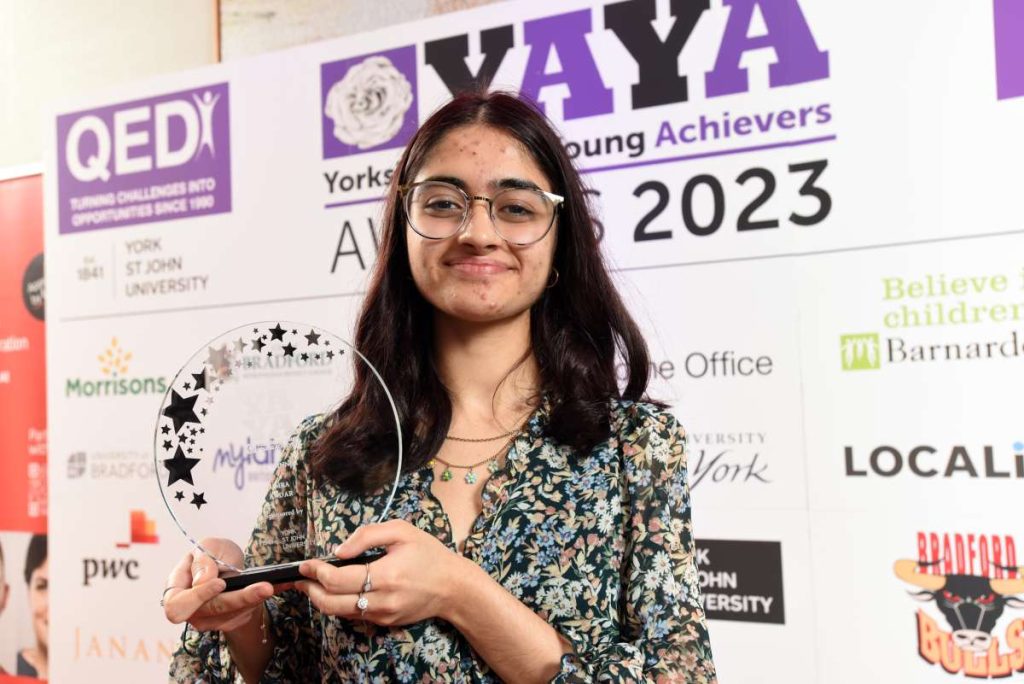 Mohammed was excluded from school and referred to the Pupil Referral Unit. He suffered mental health struggles during lockdown. Finding his passion in dance improved his well-being. He is completing his first year in Performing Arts at Bradford College.
Mahnoor Akhlaq was awarded Achievement in Media, sponsored by LocalIQ.
Mahnoor, 22, from Bradford, is a multimedia producer at Channel 4 News. A journalism graduate from the University of Leeds and a Royal Television Society Bursary recipient, she presents and covers stories on homelessness, poverty, and societal issues on Channel 4 News.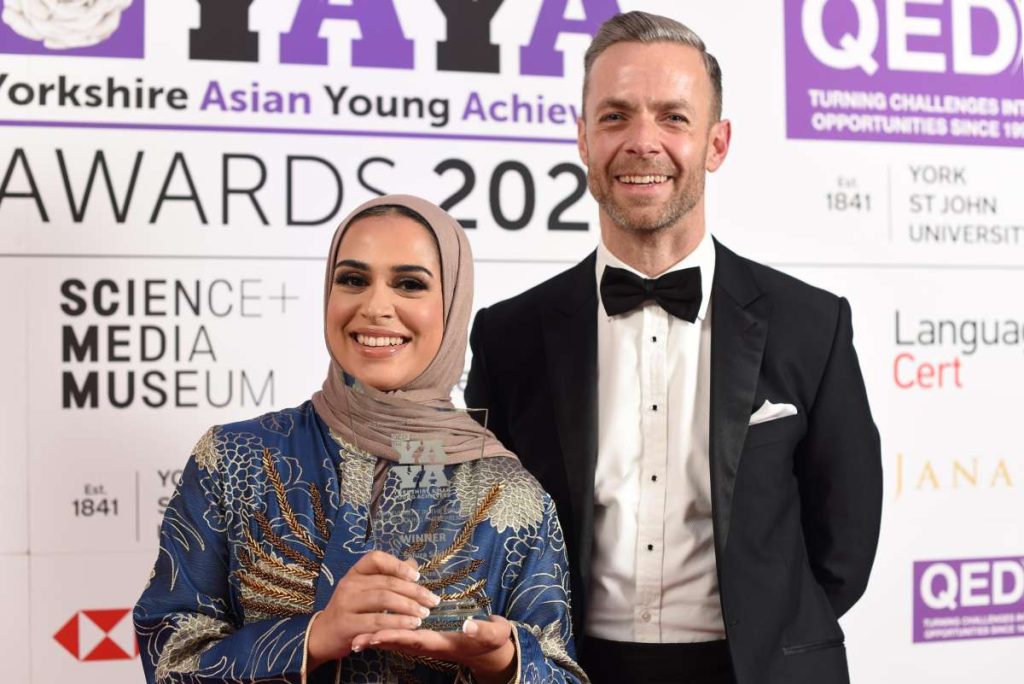 QED was founded in 1990 by Dr Mohammed Ali OBE. Today, the charity is a key player in ethnic minority issues at both national and international level.
Business leaders, celebrities, and influencers attended the awards, which were presented by broadcaster and stand-up comedian, Noreen Khan. Featured guests included the doctor and TV personality, Dr Amir Khan.
Video messages of support were also sent from high profile figures in their field, including the author Vaseem Khan, Professor Waqar Ahmad, footballer Kira Rai and the chief executive of the Disasters Emergency Committee, Saleh Saeed OBE.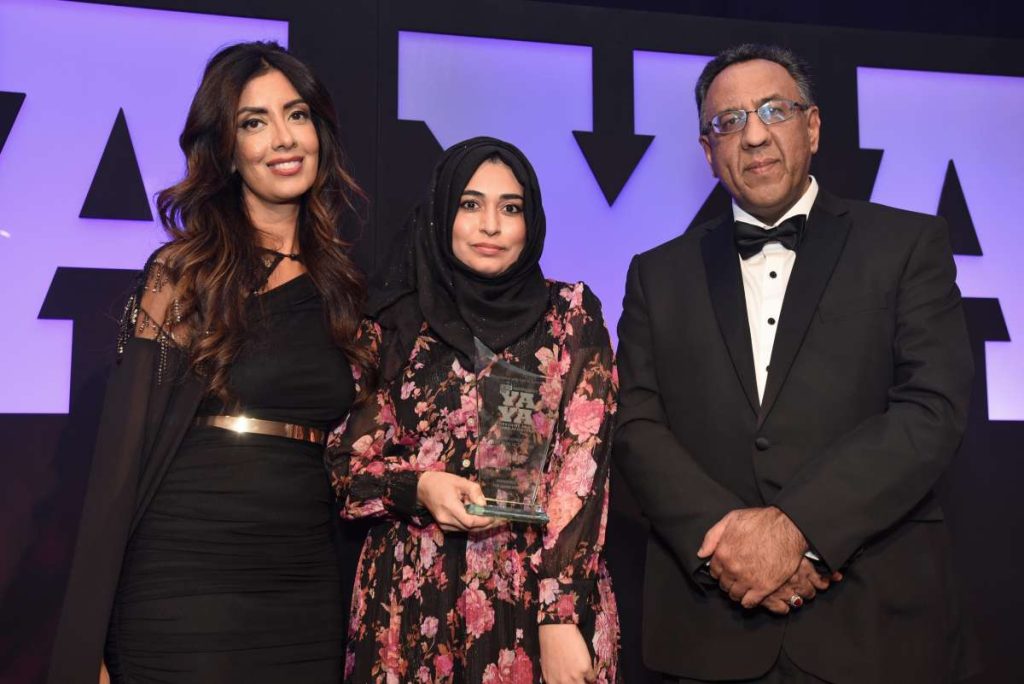 Mohammad Malik, 24, was awarded Achievement in Education, sponsored by PeopleCert.
He lives in York where he is studying a PhD in Politics at the University of York. From a council estate in Manchester, he previously pulled out of university due to caring commitments, but returned to do a postgrad. He has organised trips to refugee camps, as well as helping Afghan refugees to integrate in York. Malik provides mentorship for students who want to enter higher education.
Safura Said won the Private Sector/ Young Entrepreneur category, sponsored by Morrisons.
Safura, 29, who lives in Halifax, left an abusive marriage whilst pregnant. The abuse impacted her mental health, leading to self-harm and severe panic attacks, but she went on to raise her son as a single mother and qualified as a conveyancer. She is also involved with the empowering community, Muslim Hikers.
Safah Aftab, 17, from Bradford, was awarded Achievement in School or College, sponsored by Bradford Council.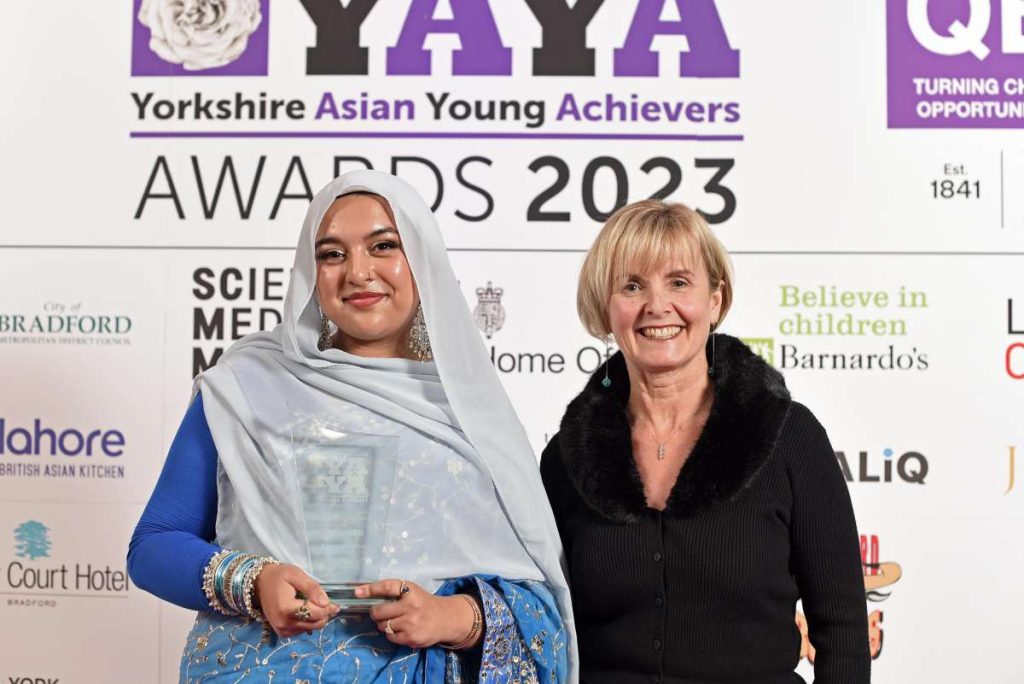 Despite having ICF syndrome – a rare genetic disorder that affects the immune system – she completed her GCSEs and went on to college. In 2022, she was diagnosed with Hodgkin lymphoma and underwent chemotherapy. Despite it, she carried on and completed her exams. Her ambition is to study Human Rights' Law at university.
Sadiya Salim received the Achievement in Public Sector award, sponsored by the Home Office.
Sadiya, 30, who lives in Leeds has worked at Leeds City Council for seven years, mainly for the Child Friendly Leeds Team. Sadiya has supported Syrian refugees and provided activities to Afghans housed in local hotels. She has volunteered with the charity Barca, which delivers transformational services to children and families in Leeds.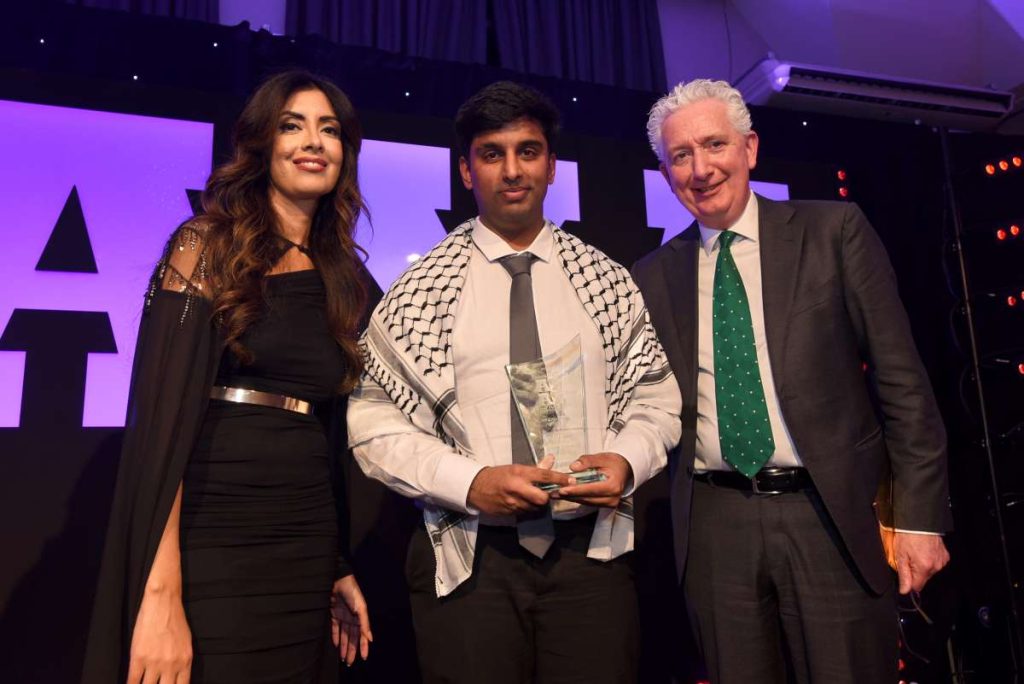 The Not-for-Profit sector award, sponsored by Barnardo's, went to Samiyaa Ahmed, 21, from York.
She has volunteered in refugee hubs in York and Newcastle, taught English to refugees at Newcastle University, and volunteered in refugee camps in Calais, Greece, and France. She has completed an internship with an MP, aspiring to work in the Human Rights' sector.
Dr Mohammad Ali OBE, CEO of the QED Foundation, said: "The YAYAs are more than just an awards scheme, they're a campaign to inspire more young people to be successful. Many of this year's YAYA winners have succeeded, despite having to cope with major challenges in life. All of the young people nominated are an inspiration to others, and are making vital contributions to society at large."
Each year, the YAYAs celebrate an individual for Overcoming Life Obstacles, sponsored by the University of Bradford.
This year the award went to Mohammed Hamad, 26, from Bradford, who was born with a rare genetic disability called Fuhrmann syndrome – a type of skeletal dysplasia – which has left him wheelchair bound. Hamad is a graduate in Accountancy and Finance from the University of Bradford. He currently works for the NHS as a Purchase Ledger Officer.
The Overall Winner for 2023, sponsored by York St John University, went to Mariam Habib.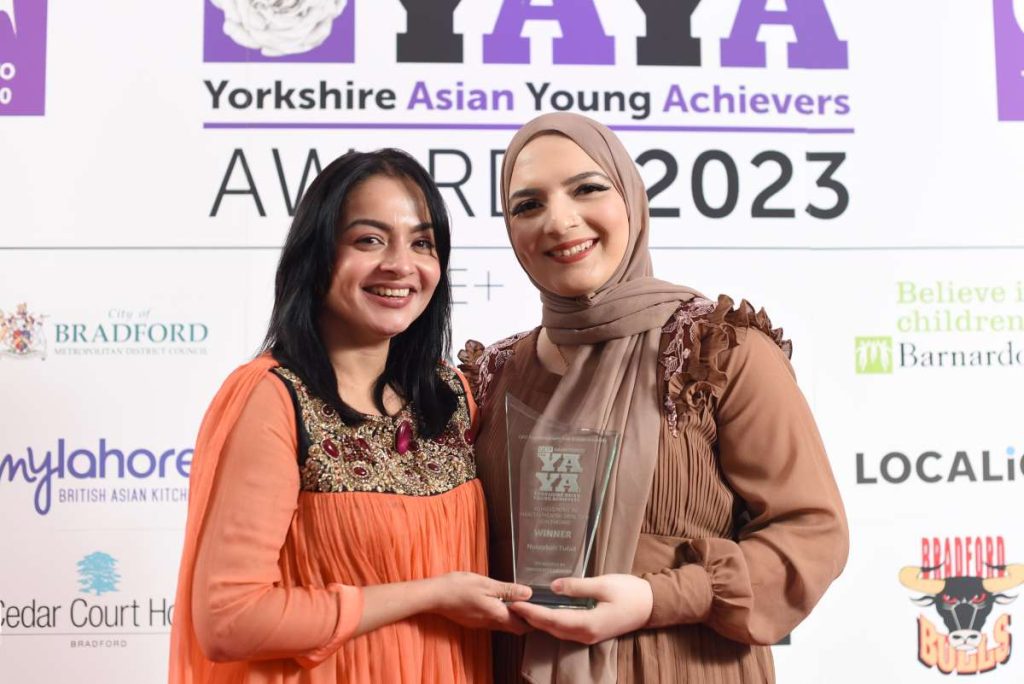 Mariam, 29, lives in Leeds and is studying for a BSc (Honours) Health and Social Care degree at the University of Huddersfield. She is studying whilst taking care of her son, who has multiple health conditions and is highly dependent on her. She also faced an abusive marriage while pregnant with her second child. Taking a year out to raise her two children, she returned to her studies a year later.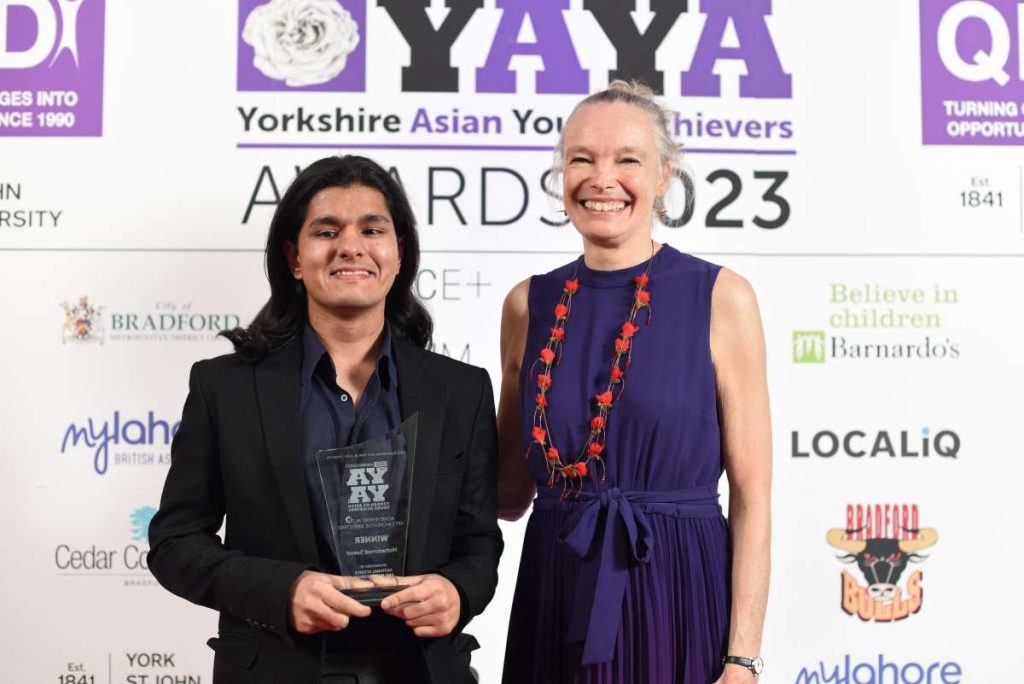 The night also featured an inaugural award for school children, the Yorkshire Asian Young (YAY) award, which went to 15 year-old Umra Andar from Belle Vue Girls Academy.
QED founded the awards four years ago. The YAYA's have grown into a key event in the awards calendar.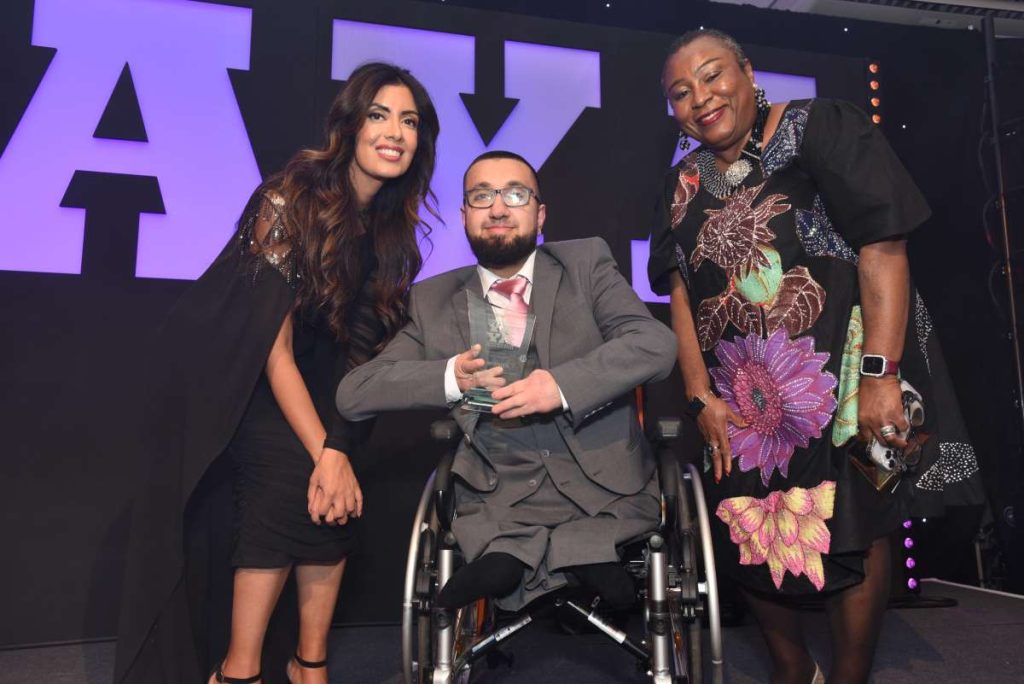 ALSO READ-Forbes Middle East 30 Under 30 Celebrates Impactful Young Leaders
Advertisement