Advertisement

Under the scheme, the young professionals (graduates) who are between the age 18-30, will be authorised to gain exposure to work life in another culture, with the option of taking employment as an incidental part of their stay for a maximum duration of two years. The number of young professionals may not exceed 3000 per year per side, under the Scheme…reports Asian Lite News
High Commissioner of India Vikram Doraiswami and Mr. Matthew Rycroft, the Permanent Secretary at the Home Office signed and exchanged letters confirming the completion of their respective internal procedures for the implementation of the Young Professionals Scheme.
The event that took place at India House, the High Commission of India in London. This is as part of the Memorandum of Understanding on the Migration and Mobility Partnership between the two Governments that was signed on 04 May 2021.
Under the scheme, the young professionals (graduates) who are between the age 18-30, will be authorised to gain exposure to work life in another culture, with the option of taking employment as an incidental part of their stay for a maximum duration of two years. The number of young professionals may not exceed 3000 per year per side, under the Scheme.
Implementation date, checklist for eligibility and step by step application procedures will be shared shortly through website and social media outlets of the High Commission.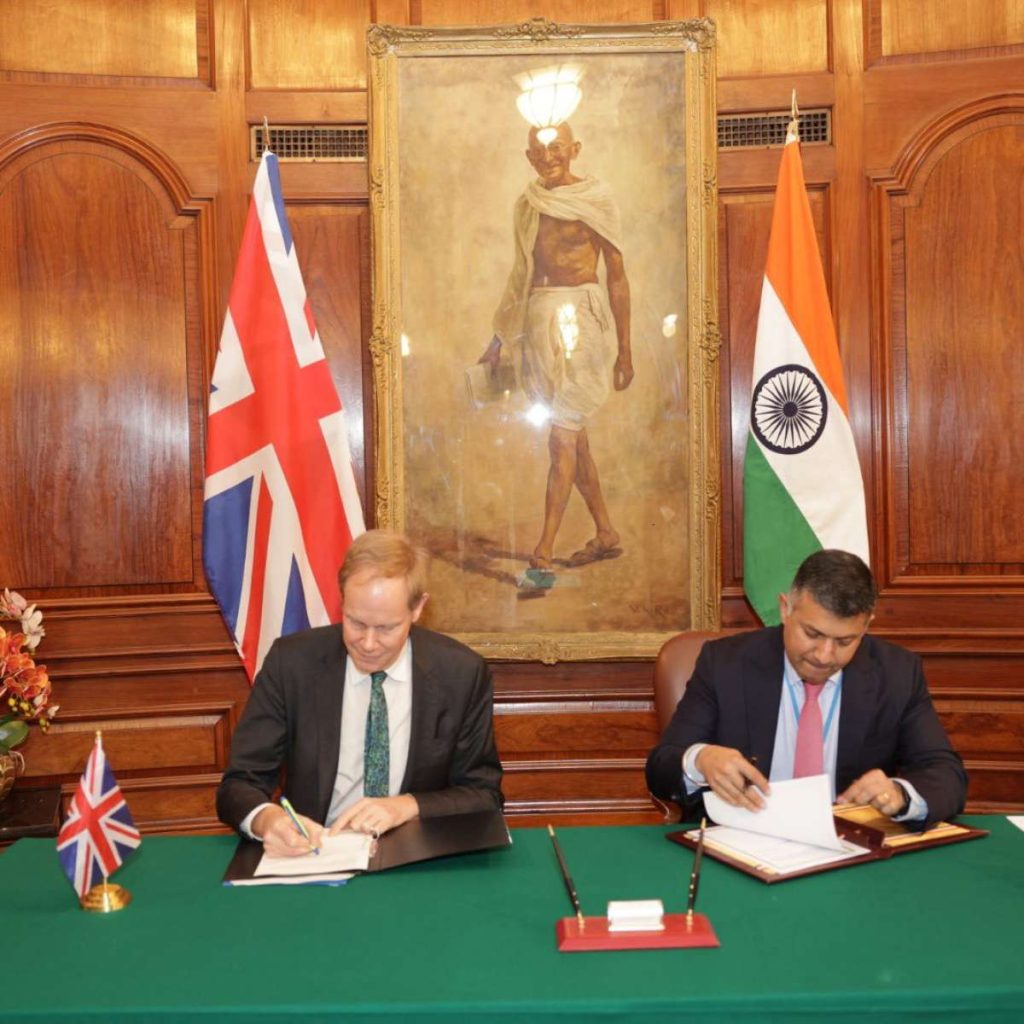 The UK-India Young Professionals Scheme will offer 3,000 places annually to 18-to-30 year-old degree-educated Indian nationals to come to the UK to live and work for up to two years. The programme will be reciprocal, also allowing UK professionals in the same position to participate in a professional exchange by living and working in India.
According to the UK government, the launch of the scheme marks a "significant moment" for the two countries' bilateral relationship and the strength of both of their economies.
The UK hopes to continue strengthening links with India, noting that almost a quarter of international students in the UK are from India, with 84,555 enrolled in 2020/21 according to HESA. India overtook China as the largest source country for student visas issued by the UK in the 12 months ending June 2022, according to Home Office statistics.
India is the first visa-national country to benefit from such a scheme, said the UK government, "highlighting the strength of the UK-India Migration and Mobility Partnership agreed last year".