Advertisement

India's Narendra Singh Tomar, Union Minister of Agriculture and Farmers Welfare was the Chief Guest who joined virtually the former Indian High Commissioner in the UK, Ruchi Ghanshyam in Gwalior to inaugurate Prof AP Singhal Institute of Advanced Emergency Medicine on 9th August 2023.
This upcoming institute is a collaborative effort between the University of South Wales, the American University of Antigua, and the Madhya Pradesh Government to train emergency medicine staff- paramedics, nurses, and doctors and also to provide top-class Emergency Care. Visiting delegates from the UK, Prof Sir Steve Powis- National Medical Director of NHS England, Prof Simon Gregory- medical director of Primary Care, workforce training and Education Directorate, NHS England, Prof Geeta Menon- Postgraduate Dean, Workforce Training and Education, Directorate, NHS England, Dr Prof Parag Singhal, Consultant Endocrinology and Chief Executive, of Bapio Training Academy, and Member of Parliament Dr Sanjay Jaiswal who is the new Chairperson of the UK India Health Alliance launched on 4th August in New Delhi attended the Institute's launch ceremony.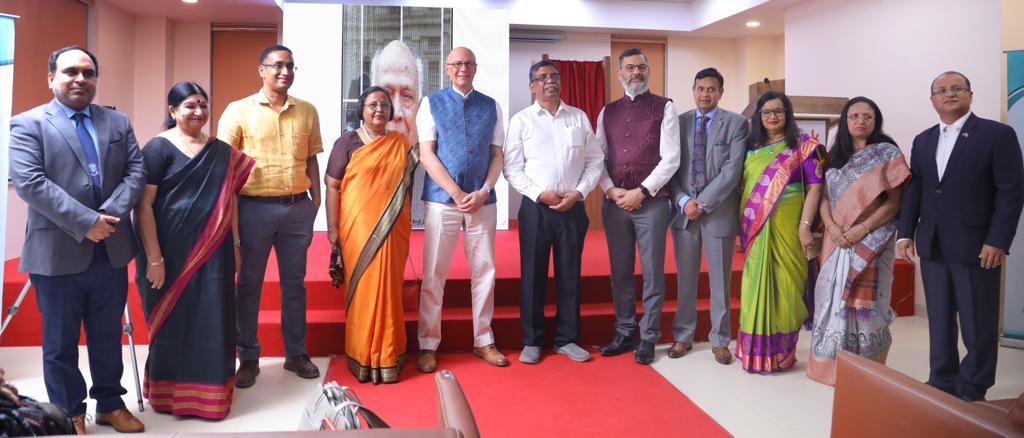 Late Prof. A. P. Singhal was a Rotarian of international repute, an eminent Anaesthetist and former Dean and Head of the Department of Anaesthesia joined MBBS at GR Medical College, Gwalior He started the MD course there and subsequently in Gwalior also where he was the first Professor till he retired as the Dean of the college in 1990. Following a Fellowship at McGill University, Montreal, and AP Singhal along with Prof Dharker started the neurosurgery service in Gwalior, the first in Madhya Pradesh.
Minister Tomar expressed pride and gratitude and stated that Madhya Pradesh has become the first state in India to pave the path to bring in the best medical expertise from the UK to India. Echoing similar sentiments Dr Sudam Khade, Health Secretary MP Govt stated that the MP – UK collaboration will help the State in training and creating an infrastructure to provide world-class emergency health services.
Prof Sir Stephen Powis, Guest of Honour at the event stated that "The Indo – UK Health Care Alliance represents the shared vision and common goals of leaders and institutions in the healthcare domain across India and the UK." He added that Prof AP Singhal Institute of Advanced Emergency Medicine at Link Hospital Gwalior, in collaboration with MP Govt will help in capacity building and will serve to provide training to the staff, medical, nursing and paramedics to provide excellent patient care.
Dr Sameer Gupta, Director of Link Hospital welcomed all stakeholders in the event and pledged all support to make this project a role model for the country.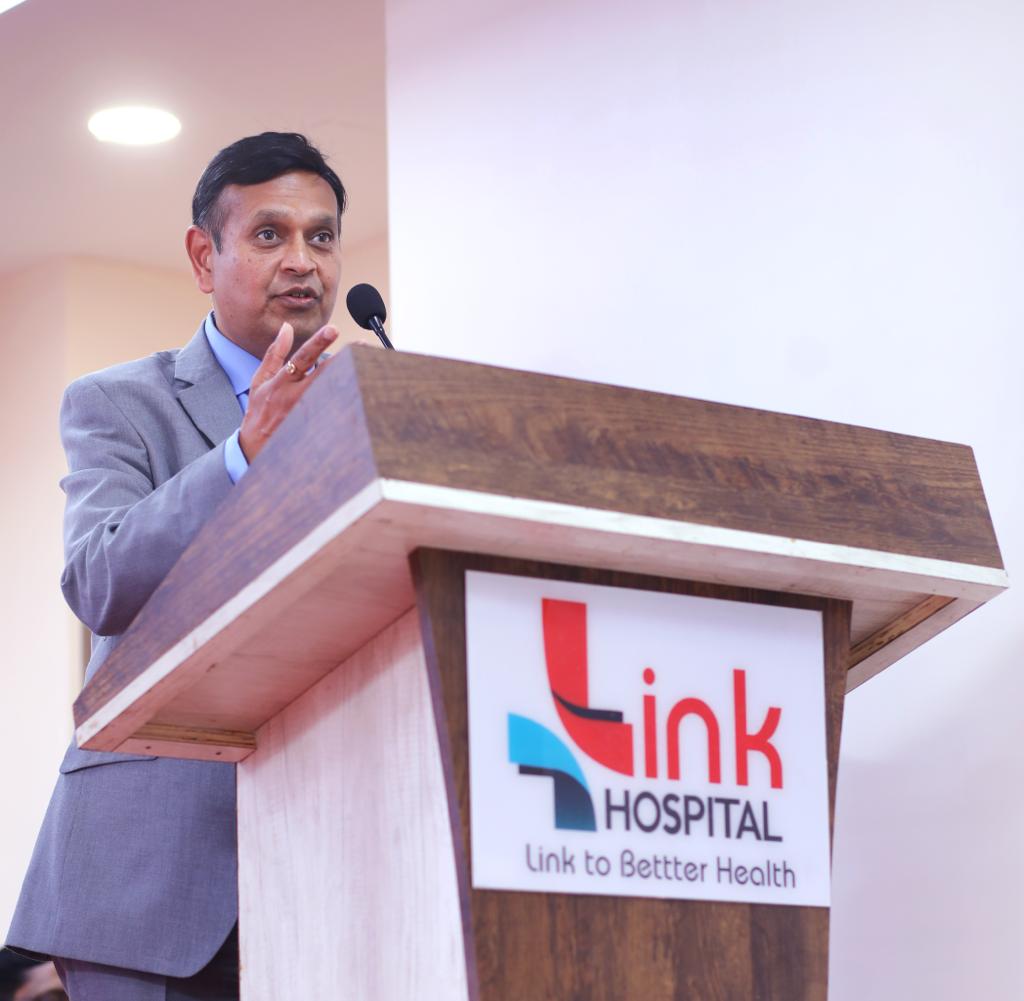 Speaking on the occasion of the new institute's launch Prof Parag Singhal, said, "The new UK India Alliance and the EM Institute are all aimed at improving health outcomes in both countries and creating sustainable healthcare, and represent the shared vision and common goals of leaders and institutions in the healthcare domain across India and the UK." Singhal confirmed that the new health care Alliance shall strategise its actions in the following domains: Promoting working partnerships between institutions across India UK axis; Facilitating the delivery of symposia; Promote Excellence in education, research, training, and capacity building of Health Human Resources in both countries. Singhal added, "There is a great need for advanced emergency care in India; and the project in the state of Madhya Pradesh is the first one of Indo- the UK alliance."
Prof Tamorish Kole, Past President of the Asian Society for Emergency Medicine and technical lead of the project emphasised, "Through this partnership, we will develop hospital, pre-hospital and community level emergency care as per WHO Emergency care framework."
 Prof Keshav Singhal, consultant orthopaedic surgeon in the U.K. and elder son of Prof AP Singhal thanked the board of Link Hospital for naming the Institute after Prof AP Singhal.  Choked with emotion, Keshav Singhal shared, "This is a fitting tribute to someone who always strived for excellent patient care and academic excellence."Earlier in Delhi last week, Chandru Iyer, Deputy High Commissioner of the UK for Karnataka and Kerala Deputy Trade Commissioner for South Asia for trade investment, and former Minister for Health and Family Welfare, Dr. Harsha Vardhan attended the Indo UK Health Alliance launch.
ALSO READ: UK, India health care alliance launched to promote excellence, education, partnerships  
Advertisement