Advertisement

More than 200 community members have gathered outside the HCI waving Indian flags and chanting Vande Mataram and Bharat Mata ki Jai, and celebrating their belongingness and pride…reports Ragasudha Vinjamuri
"You try to take down one, and there will be hundreds and thousand raising" was the strong message non-verbally communicated by the Indian Diaspora members at a mega show of strength and unity in front of the High Commission of India on 21 March.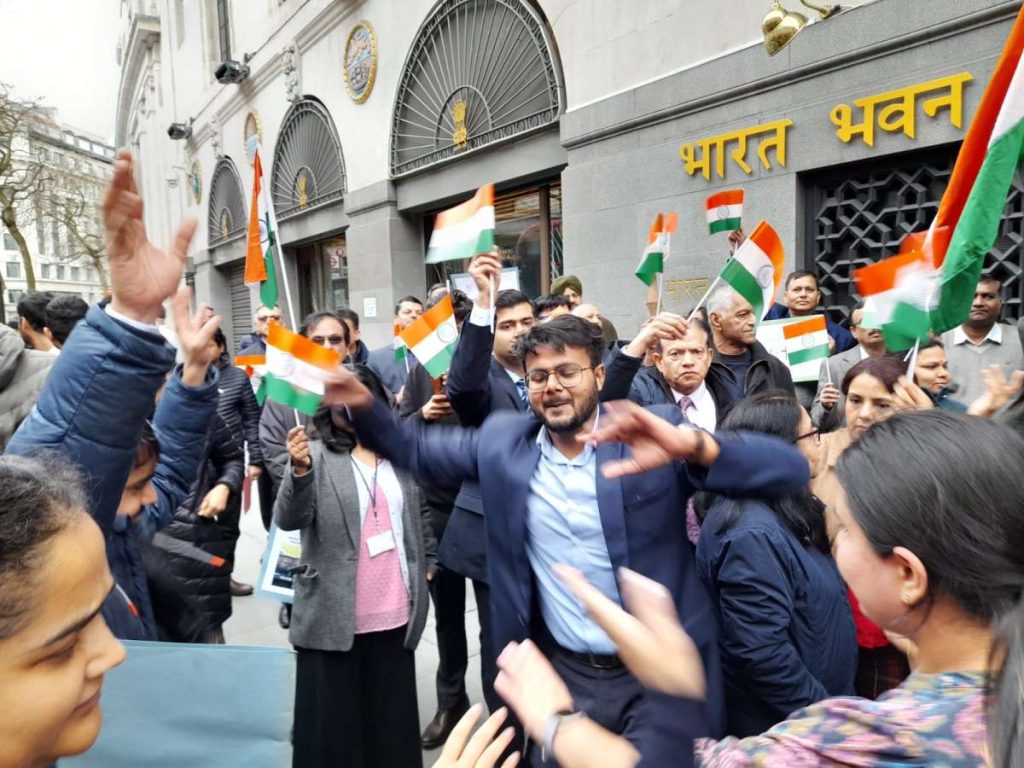 Scores of Indian origin people have congregated in Aldwych, London to show massive support to the flag-cause demonstrating the community spirit, patriotic fervour and love for the nation they originate from. It demonstrated "Jhanda ooncha rahe hamara" in real sense. This outpour follows the attempt to bring down and vandalise the Indian tricolour on the HCI building on Sunday, 19th March which was foiled immediately by the security officers present on the premises at the time.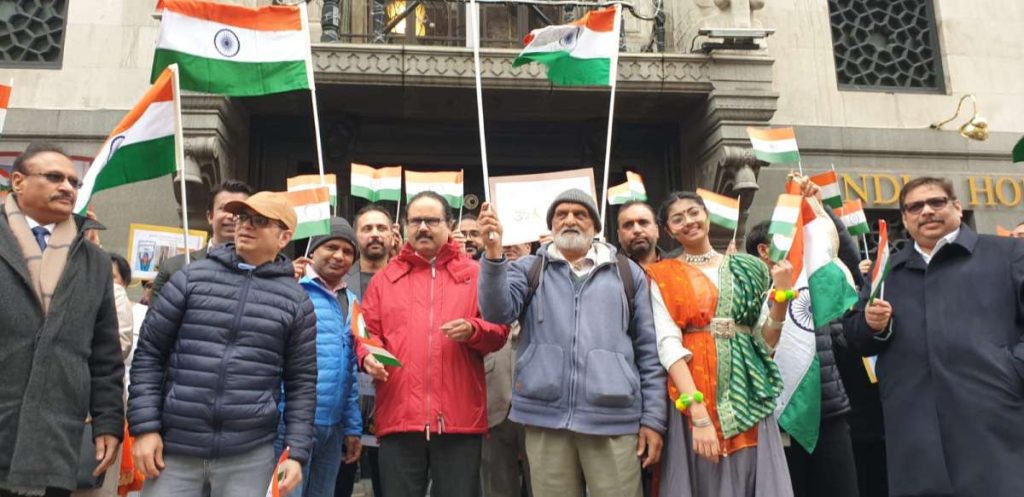 The attempt caused global outrage, has hurt and angered the huge diaspora living outside India, while the Indian government called British Diplomats for an emergency meeting express dismay over the lack of police presence and pointed out the absence of security- as per Vienna Convention.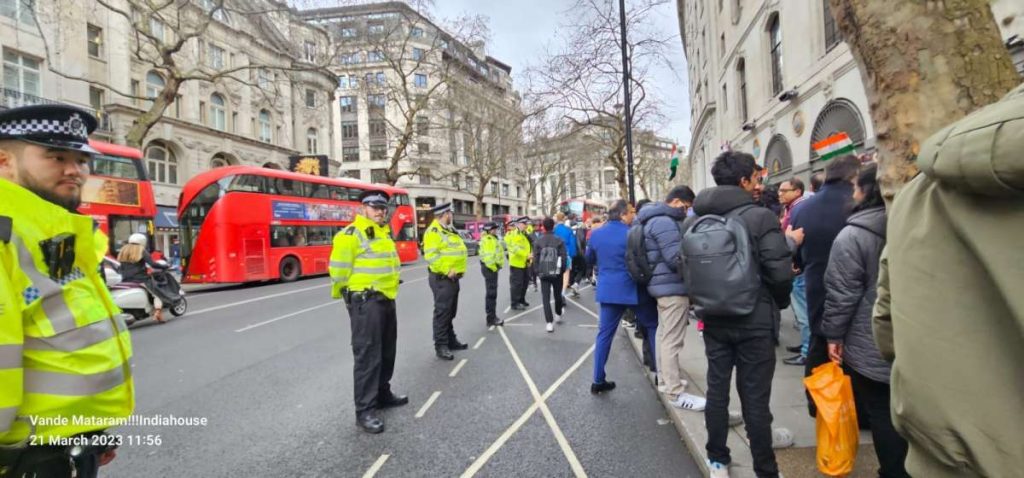 More than 200 community members have gathered outside the HCI waving Indian flags and chanting Vande Mataram and Bharat Mata ki Jai, and celebrating their belongingness and pride. Before dispersing, they rendered the national anthem.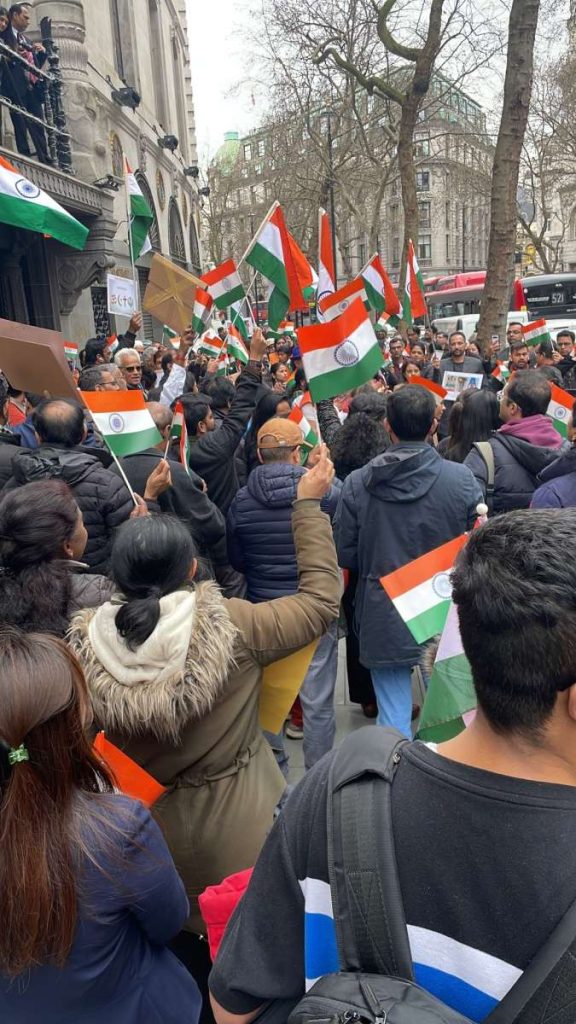 ALSO READ-Indian High Commission in UK vandalised