Advertisement

Protesters included people representing different diaspora organisations & from all walks of life, reports Ragasudha Vinjamuri
Multiple nation-wide demonstrations took place in Britain today in front of BBC offices in England, Midlands, and Scotland, condemning its recent documentary on Prime Minister Modi titled India-The Modi Question.
A large number of enraged and infuriated Indian Diaspora members registered their objections and disappointment with and in front of the BBC offices citing its continued anti-India stance. Slogans such as "Shame on BBC" "Boycott BBC" "Vande Mataram" and several pro-Modi chants have reverberated through the areas in Manchester, Glasgow, Newcastle, Birmingham, and London.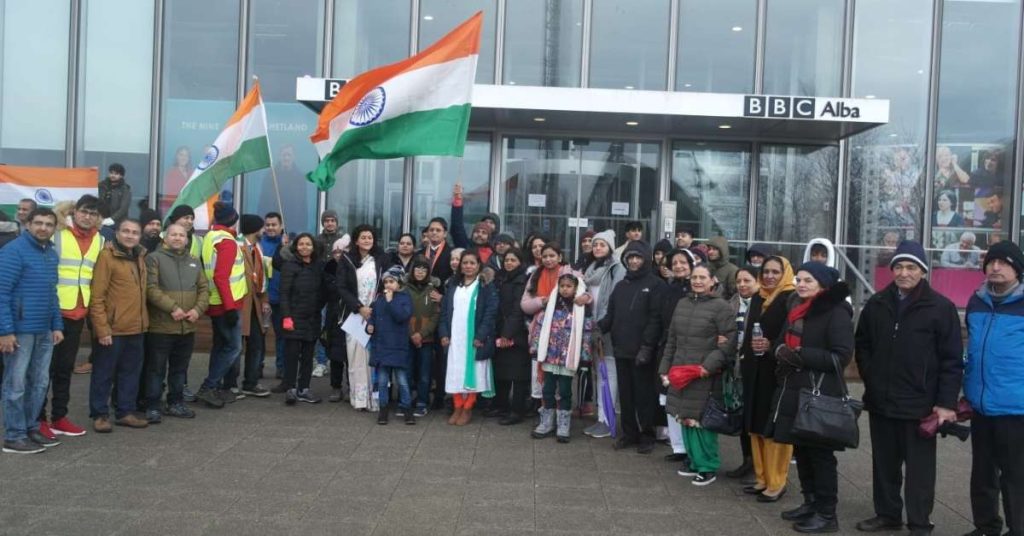 Protesters included people representing different diaspora organisations & from all walks of life, among who there was a clear sense of frustration and dejection as they felt the broadcaster's piece was totally biased, deliberately eliminating key facts.
Speaking to Asian Lite, Siva Kotamarthi who attended the protest in Birmingham, said "The documentary on Modi was a very carefully articulated piece against India demonising her leader. The ground reality is the rising strength and power of India globally under Modi's leadership, hence the historically anti-India BBC looks for avenues to hurt and takes it to a different level. Although BBC claims it is independent, it may apparently be serving some vested interests. This commotion across several cities must act as a deterrent to BBC for its future broadcasts."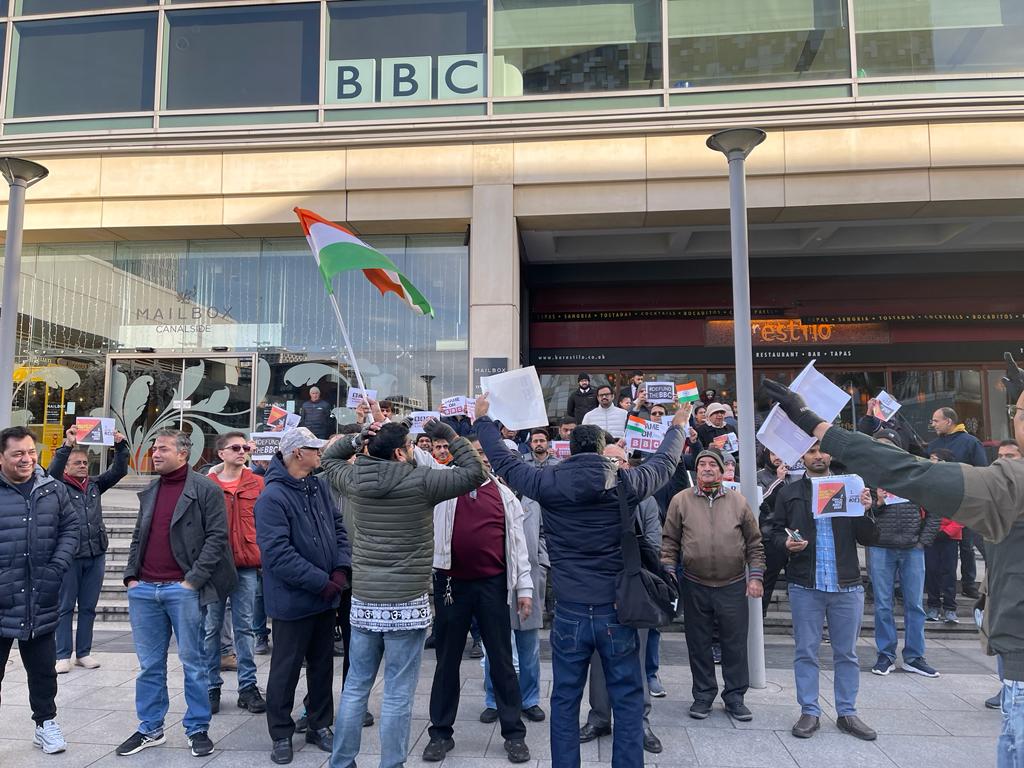 Another protester, who did not want to be named, said "BBC's narrative presents danger of creating rift and provoking tensions between communities in Britain, which is not really needed at this hour. Moreover, it upsets thousands of those who appreciate the progress India is making under the able leadership of PM Modi. Insinuating such a globally respected leader and people's champion, who does it really benefit? Ofcom should take note of it."
Thousands have complained and signed petitions immediately following the documentary telecast by BBC last week and Members of Parliament including Lord Popat and Bob Blackman have expressed their dismay.