Advertisement

Johnson's resignation means Tories now faces special elections this summer, threatening to derail his hopes of closing the gap in the opinion polls with the opposition Labour Party…reports Asian Lite News
Boris Johnson quit his seat in the UK Parliament, denouncing as a "kangaroo court" the panel of lawmakers investigating his behavior and attacking the policies of the current prime minister, Rishi Sunak.
The former premier – who blames Sunak for the role he played in his own downfall last year – said Parliament's Privileges Committee has mounted a "political hit job" and accused its chairwoman, Labour's Harriet Harman, of "egregious bias."
The committee didn't respond to a request for comment. The panel has been investigating whether Johnson misled lawmakers over his knowledge of Covid-19 rule breaches by officials.
"The committee's report is riddled with inaccuracies and reeks of prejudice," Johnson said in a statement issued late on Friday. He was privately informed this week of their findings, which are not yet public. "I am now being forced out of parliament by a tiny handful of people," he said.
Johnson's resignation triggers a challenging special election for Sunak in a seat which the ruling Conservative Party held in 2019 with a relatively slim majority of about 7,000.
The departure also reopens the feud between the two men that has simmered since Sunak resigned as Chancellor of the Exchequer in protest against Johnson's leadership last year. That move precipitated Johnson's departure as premier.
In his statement, Johnson pulled no punches in his diagnosis of the electoral ills of the Conservative Party, which has trailed the main opposition Labour Party in national polling by a double-digit margin for months.
On the day Sunak returned from a two-day visit to Washington, Johnson questioned why the government had "so passively abandoned the prospect of a Free Trade Deal with the US." He said ministers needed to cut business and personal taxes and also asked why the government had "junked" measures to help people into home ownership.
"We must not be afraid to be a properly Conservative government," Johnson said. "When I left office last year the government was only a handful of points behind in the polls. That gap has now massively widened. Our party needs urgently to recapture its sense of momentum and its belief in what this country can do."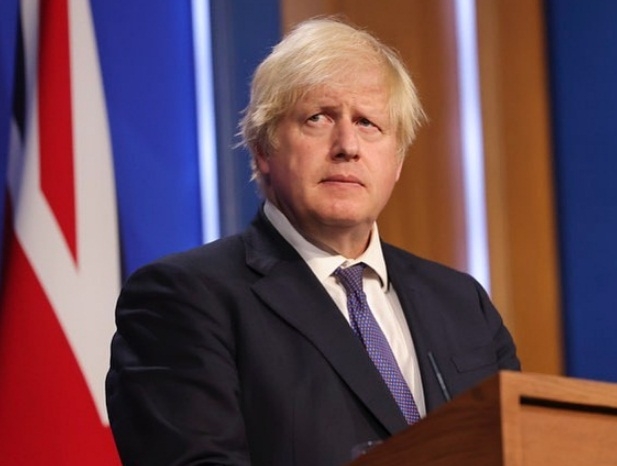 Johnson's resignation means Sunak's party now faces special elections this summer, threatening to derail his hopes of closing the gap in the opinion polls with the opposition Labour Party, ahead of a general election due by January 2025.
He quit after a rapid series of developments on Friday that plunged the Tories into more political chaos.
Nadine Dorries, a key Johnson ally, also resigned from her Mid Bedfordshire seat after she was denied a peerage in Johnson's resignation honor list. Bill Cash, the veteran Conservative MP and arch Eurosceptic, announced he would step down at the next election, after Johnson made him an Order of the Companions of Honour.
That list was published late on Friday afternoon, causing more controversy for the Tories as Johnson had recommended awards for a number of key supporters including former ministers Jacob Rees-Mogg and Priti Patel.
On Saturday, Nigel Adams announced he was standing down as a member of UK parliament with immediate effect, triggering a third by-election after Johnson and Dorries.
The privileges panel was seeking to establish whether Johnson deliberately misled lawmakers when he repeatedly denied rule-breaking had occurred during a series of gatherings in Downing Street – collectively known as "Partygate" – during the lockdowns of 2020 and 2021. He later apologized to the chamber after being fined for breaking the rules himself. Sunak was also fined.
Johnson claimed that his downfall was brought about by opponents of Brexit, launching angry attacks in his statement on the opposition Labour Party, as well as Sunak and Sue Gray, the civil servant whose investigation into Partygate also played a large role in his downfall.
"There is a witch hunt underway, to take revenge for Brexit and ultimately to reverse the 2016 referendum result," said Johnson, a key architect of the winning "Leave" campaign.
While Johnson's immediate political career is over, he hinted that he may attempt to return at some point. "It is very sad to be leaving parliament – at least for now," he said.
Advertisement