Advertisement

It is necessary to understand how Canada has become a safe haven for terrorists due to the lax rules and often political patronage given to these extremists by the leaders and political parties owing to the vote-bank politics and associated concerns … writes Dr Sakariya Kareem
In a major diplomatic rift between India and Canada, the latter expelled a top Indian diplomat declaring him persona non grata after putting allegations of Indian involvement in the killing of Hardeep Singh Nijjar, a militant and leader of Khalistani separatist movement. India called these allegations 'absurd and motivated' while calling out the Canadian government for harbouring extremists and terrorists actively working to undermine India's sovereignty and territorial integrity and spreading anti-India propaganda. India charged Canada with interference in India's internal affairs and in turn expelled a senior Canadian diplomat to convey its dismay with the Canadian authorities.
Canadian Prime Minister Justin Trudeau made unsubstantiated allegations against India in the Canadian Parliament of Indian connivance in the killings of Khalistani terrorists. India has long demanded the Canadian government to take action against these Khalistani extremists, instead,  Canada has not only been giving shelter to these terrorists but in many instances was found to giving encouragement and speaking in their voice against Indian sovereignty, violating the principles under the UN Charter of non-interference in the internal affairs of another country.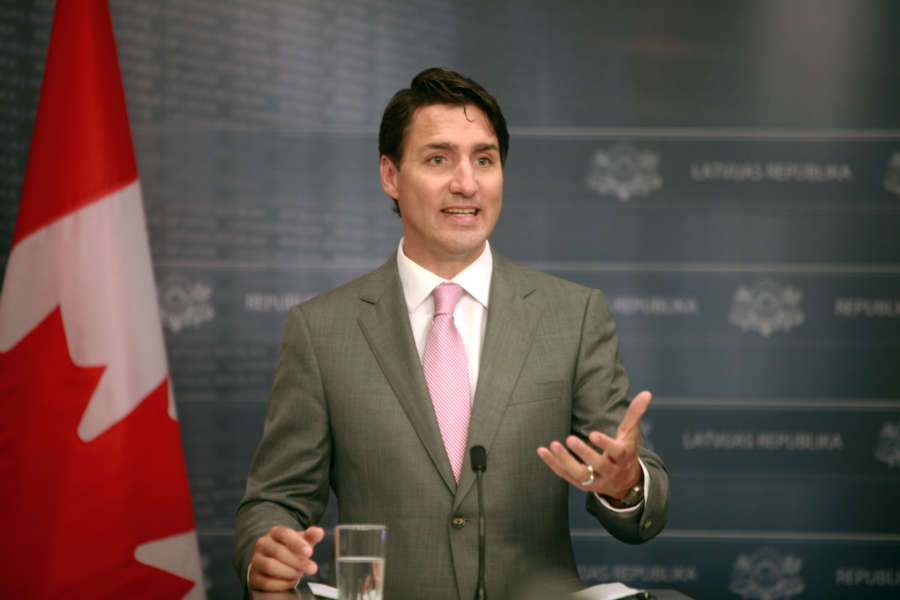 It is necessary to understand how Canada has become a safe haven for terrorists due to the lax rules and often political patronage given to these extremists by the leaders and political parties owing to the vote-bank politics and associated concerns. The fact that Canada has a Sikh population of over 770,000, about 2 per cent of the total Canadian population, courting Khalistani elements by some of the leaders has become a matter of political expediency amongst Canadian political class. However, what these leaders fail to understand, or tend to ignore, is the fact that a very small fraction of the Sikh immigrants harbours Khalistani sentiments. Rest all are as Indians in their words, thoughts, and deeds as any common India.
The fact that Canada has turned into a hub of terrorist and extremist activities, receiving adequate shelter and support from the authorities no longer remains clandestine. Global News, a leading Canadian news agency, came up with a report some time back highlighting that Canada has a secret programme that facilitates harbouring of terrorists. The report stated how Canada allows certain high-profile individuals who are carrying out subversive activities in their home country to receive Canadian visas and operate from Canadian territory with impunity.
That Canada follows a policy of appeasement toward extremists and terrorists, including Khalistani elements, has become common knowledge. Several credible Canadian sources corroborate this fact. For instance, Bill Bauer, a former member of the Canadian Immigration and Refugee Board, stated that Canada is now looked upon as being a "welcoming country for terrorists, war criminals, and so on". He said it was the result of a series of shortcomings in their own system. David Harris, a former chief of strategic planning for the Canadian Security.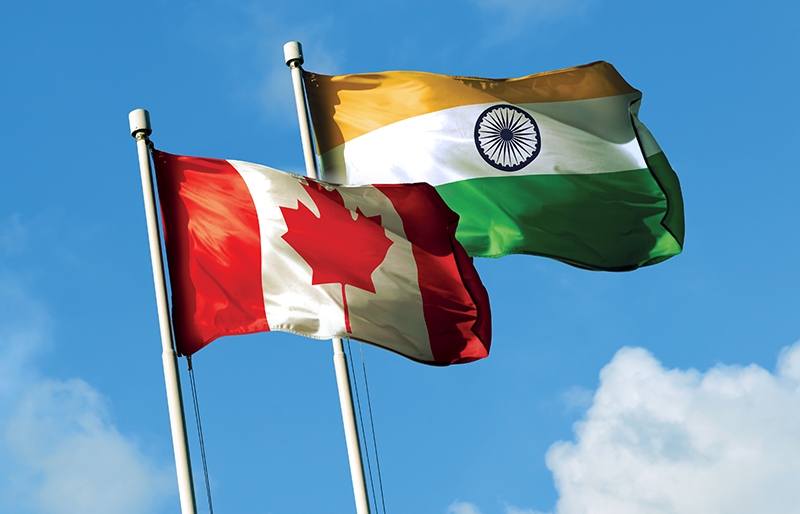 Intelligence Service, stated that "we are already playing a significant role in international terrorism funding. We have 50 terrorist organizations of a variety of descriptions here, and a good number of those are the so-called world-class ones". He reaffirmed the fact that Canada is not meeting its obligations regarding counterterrorism as it is allowing organizations of a terrorist nature to fund terrorism worldwide. He also admitted that Canada is now a place to come for recruiting, planning and organizing terrorist activities. In a similar vein, Rep. Lamar Smith, who chaired the House Immigration Subcommittee from 1994 to 2002, admitted that "Canada allows terrorist organizations to set up shop in Canada."
Terry Milewski, a retired CBC journalist, wrote in his book Blood for Blood: Fifty Years of the Global Khalistan Project (2021) that Indians have been complaining to the Canadian authorities regarding their lax approach towards Khalistani extremism as far back as 1982 when the then Indian Prime Minister Indira Gandhi complained about it to Canada's Prime Minister Pierre Trudeau. Milewski in his statement noted that Canadian leaders "wrongly think the loud minority of Khalistanis are all Sikhs of Canada" and are afraid of losing Sikh votes.
Despite India's request to check Khalistani separatist activities, the Canadian government allowed the organization of a rigged referendum in the Canadian city of Brampton in November last year on the question of whether areas of India where the Sikh religion is in the majority should be an independent country known as "Khalistan." Terry Milewski rightly termed it as "plain absurd" that a vote is taking place on Canadian soil for a state in India.
The fact that a convicted Khalistani terrorist Jaspal Atwal was part of Trudeau's entourage when he visited India in 2018 was not missed by analysts and public in general. This incident clearly established the fact that Canadian leaders and the dispensation are in a patron-client relationship with these terrorists, and Canada is now clearly a safe haven for terrorists and extremists to flourish and propagate their propaganda. What's more ironic, and unfortunate at the same time, is that despite Canada itself being a victim of Khalistani terrorism when in 1985 Air India Flight 182 was bombed by the Khalistani terrorists which killed all 329 passengers and crew that included 268 Canadian citizens, Canadian leaders are now hand-in-glove with these extremists.
Canada has not only betrayed the martyred citizens of the 1985 Air India flight but is also betraying the ordinary Canadian people. By supporting terrorist organisations such as Sikhs For Justice (SFJ), Canada is complicit in an act of subversion against a friendly sovereign state like India. India has remained patient with the Canadian authorities in the hope that good sense will prevail among Canadian leadership to start realising the threats posed not only to India but to the entire world because of state-sponsored terrorism. India has preferred diplomacy to coax the Canadian government, however, the language and actions undertaken by Canada suggest that it prefers to remain the harbour of terrorism.
Advertisement