Advertisement

The Muhammadiyah University in Jakarta held an international seminar on the theme 'Remembering Kashmir Carnage of October 1947' at the Kasman Singodimedjo Hall. On October 22, 1947, Kashmir witnessed a horrific turning point when the Pashtun tribal militia, accompanied by the Pakistan Army, launched "Operation Gulmarg" to occupy a large portion of Jammu and Kashmir. A special report
October 22, 2023, marks the 77th anniversary of the tribal (lashkar) invasion of the princely state of Jammu and Kashmir. On 22 October 1947, Pakistan-backed and aided tribal lashkars invaded the J&K princely state headed by Maharaja Hari Singh. The invasion prompted Sir Hari Singh to accede to India.
The Pakistani plan was that they would launch Operation Gulmarg to force the Maharaja to accede to Pakistan. The rape, pillage and looting carried out by the invaders remain etched in the memories of the people of the state and even today those who witnessed and experienced that situation, recall the horrors. While the conduct of a seminar in Kashmir is important and significant, equally notable is the hosting of an international seminar by an Indonesian University on the theme "Remembering the Kashmir Carnage of October 1947".
The need to internationalise the Kashmir issue in the context of Pakistan's perfidy in 1947 is a necessary requirement to ensure that future generations do not forget the horrific events of that era. The Jakarta seminar was held at Kasman Singodimedjo Hall at the Muhammadiyah University of Jakarta.
On 22 October 1947, Jammu & Kashmir witnessed a horrific event when the Pashtun tribal militia, accompanied by the Pakistan Army, launched "Operation Gulmarg" to occupy J&K.
Djoni Gunanto, Deputy Dean 2, while officially opening the international seminar, said the students of the Political Science Study Program, especially those concentrating on International Relations, need to know and understand global phenomena like those that happened in Kashmir.
A speaker at the seminar said that more than 35,000 people had died in the Gulmarg operation. During this period, not only murders occurred people (mostly women) were taken hostage, who were later sold in Pakistan. The terrorists not only massacred Hindus and Sikhs but also killed those Kashmiri Muslims who refused to join Pakistan. Pakistanis call such Muslims traitors.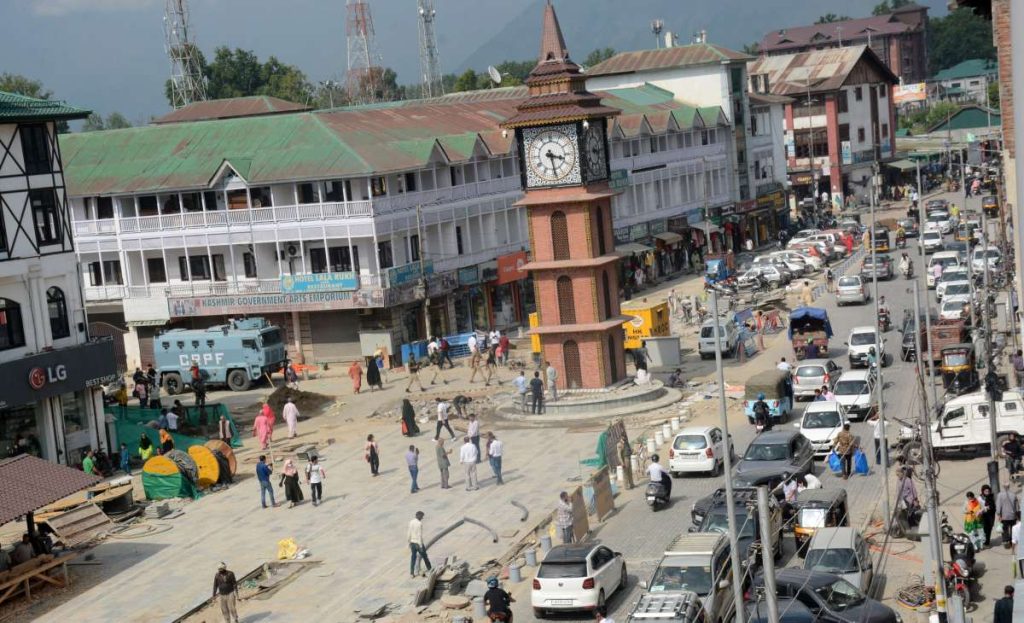 Similarly, a well-known and dynamic NGO named Jammu and Kashmir Voice for Peace and Justice organized a one-day seminar at the Sher Kashmir Convocation Center in Srinagar, the capital of Jammu and Kashmir. The NGO observed a 'black day' on 22 October at Srinagar to mark the 77th anniversary of the tribal invasion of the Kashmir Valley by Pakistan army-backed Tribal on 22 October 1947. It was this tribal raid that led to the first India-Pakistan war in 1947-48.
Pakistan lost the war against Jammu and Kashmir because it did not want the Muslim-majority state to become part of India while the people of the princely state wanted accession to a secular India. Pakistan also wanted to disrupt secular harmony so that the two-nation theory became successful.
Pakistani Army prepared for "Operation Gulmarg" which was accidentally revealed to an Indian Army officer, Major O. S. Kalkat then serving with the Bannu Brigade.
According to the plan, 20 lashkars (tribal militias), each consisting of 1,000 Pashtun tribesmen, were to be recruited from among various Pashtun tribes, and armed at the Brigade Headquarters at Bannu, Wanna, Peshawar, Kohat, Thall and Nowshera by the first week of September 1947. They were expected to reach the launching points of Abbottabad on 18 October and cross into Jammu and Kashmir on 22 October. Ten lashkars were expected to attack the Kashmir Valley through Muzaffarabad and another ten lashkars were expected to join the rebels in Poonch, Bhimber and Rawalakot with a view to advance to Jammu.
Maj Gen Akbar Khan's book 'Raiders in Kashmir' leaves no doubt about how Pakistan planned and was directly involved in the tribal invasion. Akbar Khan attended a meeting chaired by Prime Minister former Liaquat Ali. Others who attended were Finance Minister Ghulam Mohd., Mian Iftikharuddin, a Muslim League leader, Zaman Kiani, Khurshid Anwar, and Shaukat Hayat. According to his book, several army and air force officers as well the Commissioner Rawalpindi were involved. Once the raiders entered Kashmir, their first stop was Muzaffarabad. After wreaking havoc in Muzaffarabad, the Pashtuns marched towards Baramulla, even though the road to Srinagar was clear. Here the Pashtuns killed innumerable men and women, looted houses and then set them on fire. Out of the 14,000 population, less than two thousand remained. Most of the populace was either killed or fled to safer places.
The invading tribal groups had no regard for anyone. They ran riot, leaving chaos, destruction and killings in their wake. They even raped nuns, who were performing their duties at St. Joseph Hospital and schools in Baramulla. Even doctors, paramedics, and nurses tending to the sick and incapacitated were not spared. They were, too, subjected to a brutal assault by the invading tribesmen.
Amongst the participants at the seminar in Srinagar was Farooq Ganderbali, President of Voice for Peace and Justice who said, "On 22 October 1947, Pakistanis sent Invaders to Jammu and Kashmir. They looted the dignity of our mothers and sisters and took away everything. People were killed. My non-Muslim brothers were killed.
Today the youth of Kashmir have come here. Today we all are together celebrating Black Day on 22 October. Its' purpose is that we want to tell the world that Pakistan has always shed blood in Kashmir for its own purposes."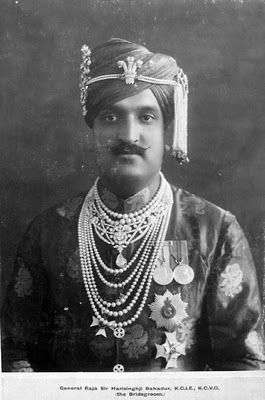 Veeramalla Anjaiah said that Jammu and Kashmir is being rebuilt. Humanitarian assistance, crisis management, social infrastructure, development projects and economic infrastructure are being developed. The international community needs to hold Pakistan responsible for what happened in Jammu and Kashmir in 1947.
Farooq Ganderbali further said "Today the scenario has changed. Today anyone can come to visit Kashmir. People are also going to the cinema here. The youth do not have to go to other cities, they study here. All health care facilities are here." Minhaj, a participant at the event "This is our neighbouring country which has always been making us fight in the name of religion. The effects of that attack can be seen in Kashmir till today. This is an infamous stain on the history of Kashmir. That is why we are calling it Black Day. We try to tell the coming generations what happened at that time."
Among the dignitaries who attended the seminar were Veeramalla Anjaiah, journalist, Lt. Gen. (Retd.) Sanjay Kulkarni, former Director General of Infantry, Indian Army, Utpal Kaul, International Coordinator of the Global Kashmir Pandit Diaspora (GKPD), New Delhi, Ashwani Kumar Chrangoo, writer and activist from Jammu and Kashmir, Lia Nathalia, journalist, Ali Noer Zaman, MA. Political Science lecturer at FISIP UMJ, and Debbie Affianty, M.Sc. Director of LIGS.
The tales of horror recalled from the dark days of October 1947 are a grim reminder that Pakistan continues to sponsor terrorism in J&K. India has marched ahead in J&K, while Pakistan-occupied Jammu and Kashmir has remained neglected. The people of Gilgit Baltistan are tired of the perfidy of Pakistan and want to reunite with India. Illegal occupation by Pakistan must be vacated. That is the historical and current demand.
A timeline of the tribal invasion
3 June 1947: The June Plan, also called the Mountbatten Plan, is approved in a meeting. It culminated in the Independence of India Act of 1947 which partitioned British India into independent states of India and Pakistan. The Act received royal assent in July.
15 June: Agitation in the form of a No-Tax campaign starts in Poonch, an internal principality of Kashmir state.
15 August: Killings are reported from Bagh in Poonch principality when pro-Pakistan groups try to hoist a Pakistani flag to mark independence and clash with the state police.
12 September: Prime Minister of Pakistan Liaquat Ali Khan holds a meeting with military and civilian officials where a go-ahead is reportedly given to two plans: raise a tribal force to attack Kashmir from the north and arm the rebels in Poonch.
4 October: Rebels clash with state forces at a place called Thorar, and go on to besiege state forces in Poonch.
22 October: Tribal bands attack Muzaffarabad, then move eastwards to capture Baramulla. Some of the fighters reach the outskirts of Srinagar.
24 October: Sardar Ibrahim, a pro-Pakistan landlord from Poonch principality, announces the founding of the government of Azad (free) Jammu and Kashmir (AJK) at a place called Palandri, and appoints himself as its head.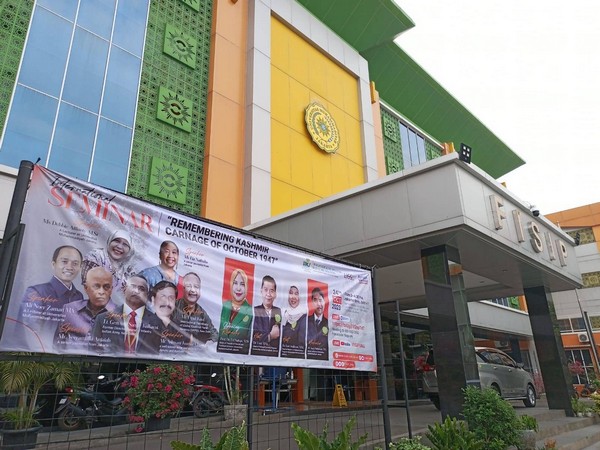 Advertisement