Advertisement

Part of the "Emirati Neighbourhood Initiative", the project has been developed "with the highest international standards"…reports Asian Lite News
As part of a government initiative to offer high-quality residences to citizens, Abu Dhabi has revealed a massive housing development, delivering over 300 new homes to Emiratis.
Sheikh Khaled bin Mohamed bin Zayed Al Nahyan, Crown Prince of Abu Dhabi and Chairman of the Abu Dhabi Executive Council, has inaugurated the emirate's Al Wathba housing project, which features 347 homes built at a cost of AED1.1 billion ($299 million).
Part of the "Emirati Neighbourhood Initiative", the project has been developed "with the highest international standards" and it features sustainable designs that seek to improve the citizens' overall wellbeing and quality of life, according to a statement.
Since its establishment, the Abu Dhabi Housing Authority has provided more than 39,000 residential plots and more than 16,000 new homes to beneficiaries. So far, the total value of housing benefits delivered has reached AED141 billion ($38.4 billion).
The latest housing allocation is spread across 875,000 square metres and includes various community facilities, such as four commercial complexes and 64 shops. The development also has 15 parks and four mosques that can accommodate 1,725 people.
"The Al Wathba housing project signifies the Abu Dhabi Housing Authority's commitment to delivering the leadership's directives," said Mohammed Ali Al Shorafa, Chairman of the Department of Municipalities and Transport and Chairman of Abu Dhabi Housing Authority.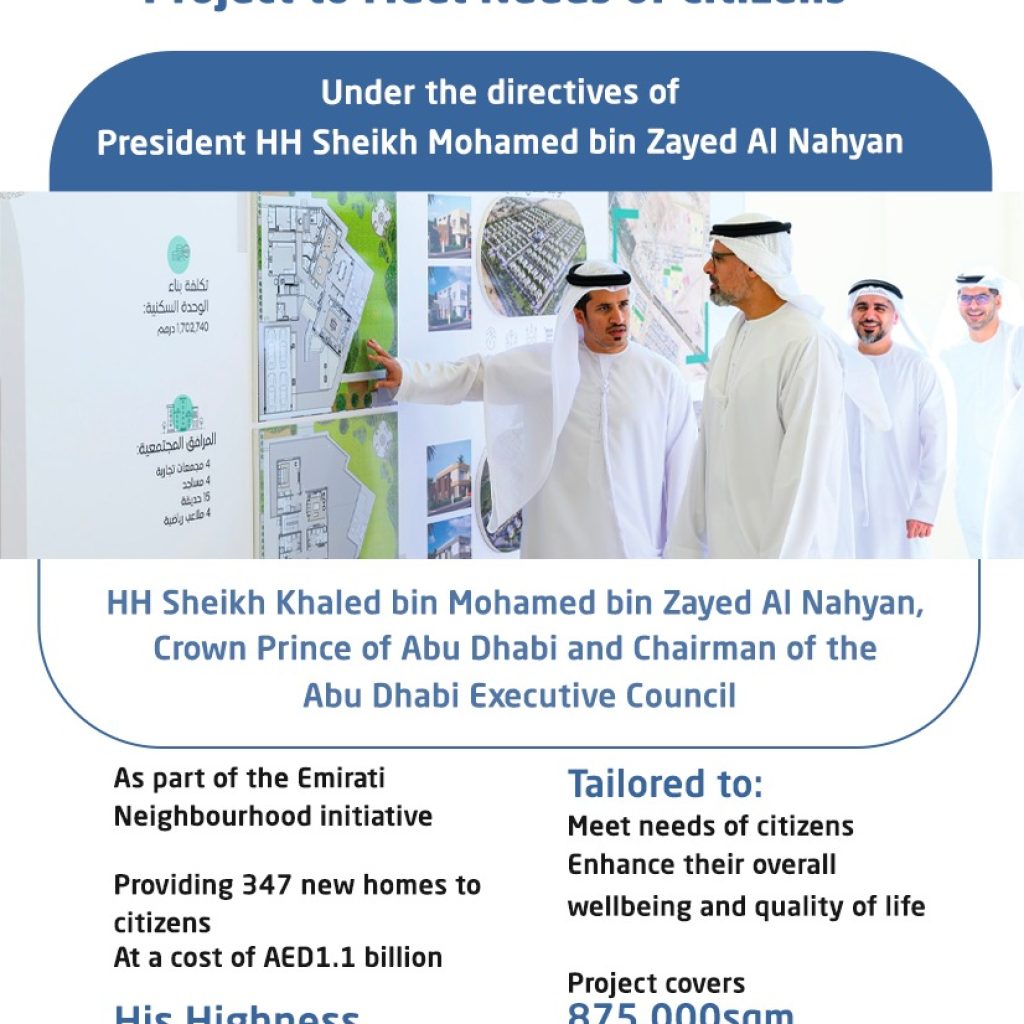 "This initiative stands as a cornerstone in guaranteeing citizens' access to quality housing."
Since its establishment, the Abu Dhabi Housing Authority has approved more than 44,000 housing loans and facilitated housing loan exemptions for 4,000 beneficiaries.
During the third quarter of the year, Abu Dhabi's real estate market saw the delivery of 1,000 residential units spread across several communities, according to Asteco.
Advertisement