Advertisement

Pakistan's caretaker Interior Minister Sarfraz Bugti said that Pakistan was determined to go ahead with a plan to remove all undocumented immigrants after the assigned date….reports Asian Lite News
Pakistan has been continuously issuing warnings to Afghan refugees, who are residing overtly within its borders and urged them to return to disrupted Taliban-controlled Afghanistan, the Afghan Diaspora Network reported.
These Afghan refugees fled their homeland to escape ceaseless violence, misery and crime, and are now facing Pakistan's expulsion.
The Pakistani military's approach is often marked by a complex strategy that differentiates between "Good Taliban" and "Bad Taliban", along with relentless military operations in the Pashtun-dominated tribal regions along the Durand Line, reported Afghan Diaspora Network.
Notably, the then Pakistani government was one of the first to extend congratulations to the Taliban as they took over Kabul, and then Prime Minister Imran Khan described it as "breaking the chains of slavery."
However, terrorism still poses a persistent challenge and as Pakistan is unable to combat terrorism effectively, its government has now turned its focus towards the vulnerable Afghan refugee population.
Moreover, Pakistan on October 26 gave a last warning to all immigrants in the country illegally, together with hundreds of thousands of Afghan nationals, to leave voluntarily before November 1.
Pakistan's caretaker Interior Minister Sarfraz Bugti said that Pakistan was determined to go ahead with a plan to remove all undocumented immigrants after the assigned date.
The decision comes after Afghan nationals were found to be involved in crimes, smuggling and attacks against the government and the military, including 14 out of 24 suicide bombings this year, reported the Afghan Diaspora Network.
"All the illegal immigrants have been identified. The state has a complete data," Bugti said.
Many destitute Afghans sought refuge in Pakistan after several tumultuous decades marked by the Soviet invasion, subsequent civil wars, and the United States-led occupation
Since the Taliban takeover, an estimated 600,000 Afghans have crossed the border, including women and girls who were trying to escape targeted persecution and the systematic erosion of their fundamental rights within Afghanistan, according to the Afghan Diaspora Network.
These Afghan refugees found themselves trapped in a precarious predicament and remained unable to secure legal status within Pakistan and are now facing the prospects of returning to Afghanistan by perilous instability.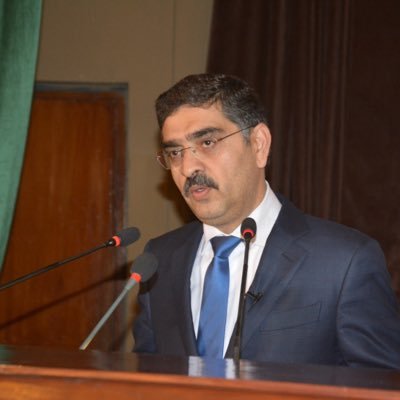 The Taliban have been relentless in bringing draconian edicts affecting the participation of women in life.
The plight of these Afghan refugees in Pakistan highlights an urgency of addressing and acknowledging the broader humanitarian and human rights dimensions of the Afghan crisis, Afghan Diaspora Network.
It signifies the need for international organizations to involve and support the suffering of those who have been forced to flee from their homeland.
Before the forced expulsion by Pakistan, approximately 1.73 million Afghans had been living within its borders yet remained in a state of limbo without the formal recognition of refugee status.
A majority of Afghan refugees in Pakistan, which makes nearly two-thirds, live beyond the confines of formal refugee camps.
According to the Afghan Diaspora Network, within this diverse population, there exists a dire need for a range of essential provisions, including shelter, sustainable livelihoods, access to healthcare, and other indispensable forms of support.
Moreover, these Afghan refugees were returning from Pakistan into Afghanistan via two principal points of entry: The Spin Boldak border, located in Southern Kandahar province, and the Torkham border, situated in Eastern Nangarhar province.
The International Organization for Migration (IOM) underscored the scale of this movement and stated that a tally of 84,000 Afghan returnees have crossed these border checkpoints, excluding those who were involuntarily repatriated.
In September, the number saw a significant rise, with 14,807 undocumented Afghans returning from Pakistan through the Torkham and Spin Boldak border crossings.
However, the figure nearly doubled the return rate observed in the preceding month of August, when a significant 7578 Afghans returned.
Meanwhile, official sources said that plans have been put in motion to establish special deportation centres in all four provinces of Pakistan: Sindh, Punjab, Balochistan, and Khyber Pakhtunkhwa.
Reportedly, Afghan individuals detained in Punjab and Sindh will be transferred to centres located in the Rawalpindi and Karachi districts, respectively. Meanwhile, Khyber Pakhtunkhwa will be home to two deportation centres in Chamkani and Nowshera, and Balochistan will accommodate three such facilities, with one in the provincial capital of Quetta, and the others in the districts of Qilla Abdullah and Pishin, reported Afghan Diaspora Network.
These distressing decisions and Pakistan's move to deport Afghan refugees have drawn criticism from International organizations and governments.
According to the latest United Nations data, approximately 1 million Afghan refugees are officially registered in Pakistan, and an additional 880,000 have been granted legal status to stay.
Earlier in October, Amnesty International stated, "They are living incredibly precarious lives where they are either having to undergo arduous processes for registering as refugees in Pakistan or are stuck in lengthy processes waiting to obtain relocation to another country. A forced return to Afghanistan could put them at grave risk."
Moreover, the UN's refugee and migration agencies said that the UNHCR, and the International Organization for Migration on October 7, together appealed to Islamabad to continue protecting those who sought safety in the country and could be "at imminent risk if forced to return".
The agencies further warned, "The forced repatriation of Afghan nationals has the potential to result in severe human rights violations, including the separation of families and deportation of minors".
Meanwhile, the UK is trying to aid the Afghan refugees, at the verge of forceful expulsion. Reportedly, on October 27, the first plane bringing Afghan refugees from Pakistan to the UK was landed, Afghan Diaspora Network reported.
Moreover, the US has also been engaged in high-level diplomatic discussions in Pakistan to address concerns related to Afghan refugees on the verge of mass deportation. (ANI)
Advertisement