Advertisement

The prices of petroleum products is likely to be hiked by at least 12.5 per cent…reports Hamza Ameer
In yet another tough decision to save Pakistan from the looming threat of bankruptcy and financial meltdown; the Shehbaz Sharif government is gearing up to drop another "petrol bomb" on the masses by increasing prices of fuel from February 16 (Thursday).
As per a source in the government quarters, prices of petroleum products is likely to be hiked by at least 12.5 per cent.
"The ex-depot litre price of petrol is calculated to go up by at least PKR 32.07, High Speed Diesel (HSD) may see an increase of PKR 32.84 per litre, kerosene oil by PKR 28.05 per litre and Light Diesel Oil (LDO) by at least PKR 9.90 per litre from February 16," said the source.
This comes after the government recently jacked up fuel prices by PKR 35 per litre on January 29.
"Likely, the new prices are based on current government taxes and estimated PSO incidentals," the source added.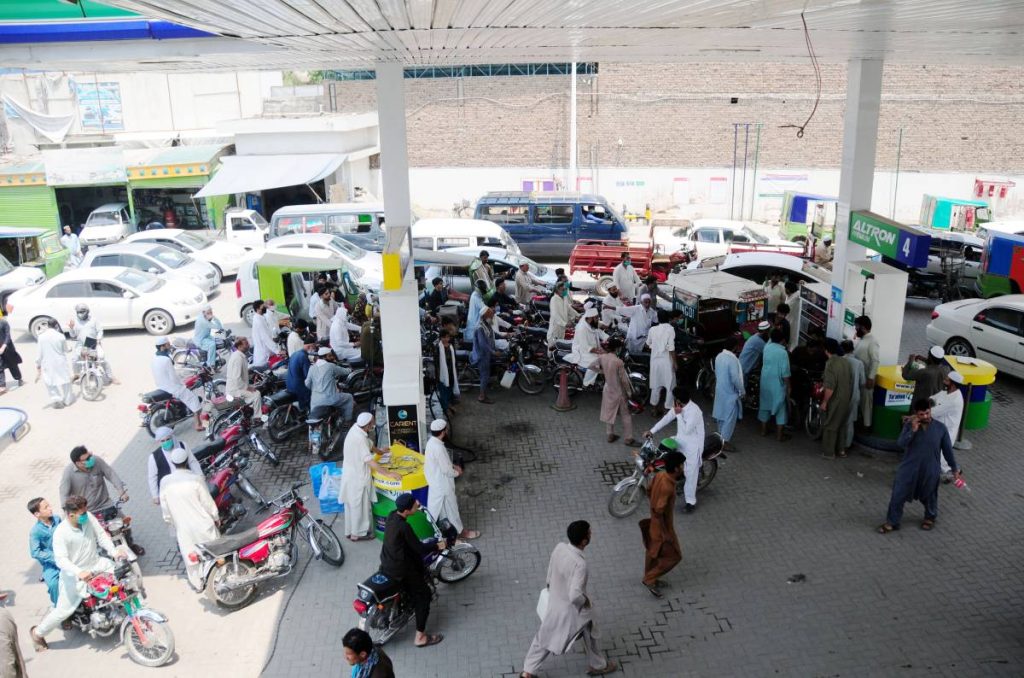 The source also stated that the decision to increase fuel prices is aimed at meeting one of the major demands of the International Monetary Fund (IMF), which has called on Pakistan to meet its commitment of petroleum levy of PKR 50 per litre.
"The estimated dollar/rupee adjustment applies PKR 15 per litre for both petrol and HSD while it is assumed that the petroleum levy (PL) on HSD will rise to PKR 50 per litre," the source maintained.
The increase of fuel prices is no less than a bomb for the masses, who are already suffering to towering inflation, increased gas and electricity per unit prices, which is coupled with widespread joblessness after many multi-national and local companies shut down their operations or have downsized their staff members in the wake of close of imports and ban on LC (Lease Credit) by the government.
At present, petrol is available at PKR 249.80 per litre while HSD stands at PKR 295 per litre, kerosene oil at PKR 189.83 per litre and LDO at PKR 187 per litre.
The government source also revealed that the ex-refinery price for the second half of February 2023 of petroleum products is calculated to go up by 21.4 per cent as well.
The latest decision adds more challenges, struggles and sufferings to the already burdened common man, who will have to bear the affects of the colossal hike in prices of petroleum products.
The hike in petroleum prices will have a direct impact on the transport industry, agricultural sectors and the overall inflation in the country through proportionate or more increase in prices of commodities and items of daily use of a common household.